6 reasons to walk the Gower Peninsula
By Alex Greenwood
The Gower has a lot to offer the hiker: beaches, ruins, rugged coastline, charming coastal settlements, and miles of dramatic walking. We are passionate fans of the area and think that there are many reasons to visit – here are just six of the myriad of things you will discover if you take to the trail:
An Area of Outstanding Natural Beauty
The Gower was designated as the UK's first Area of Outstanding Natural Beauty in 1956 for its classic limestone coast and the variety of its natural habitats. Packing a punch over its compact 188sq km, the AONB is renowned for its rich and diverse landscapes.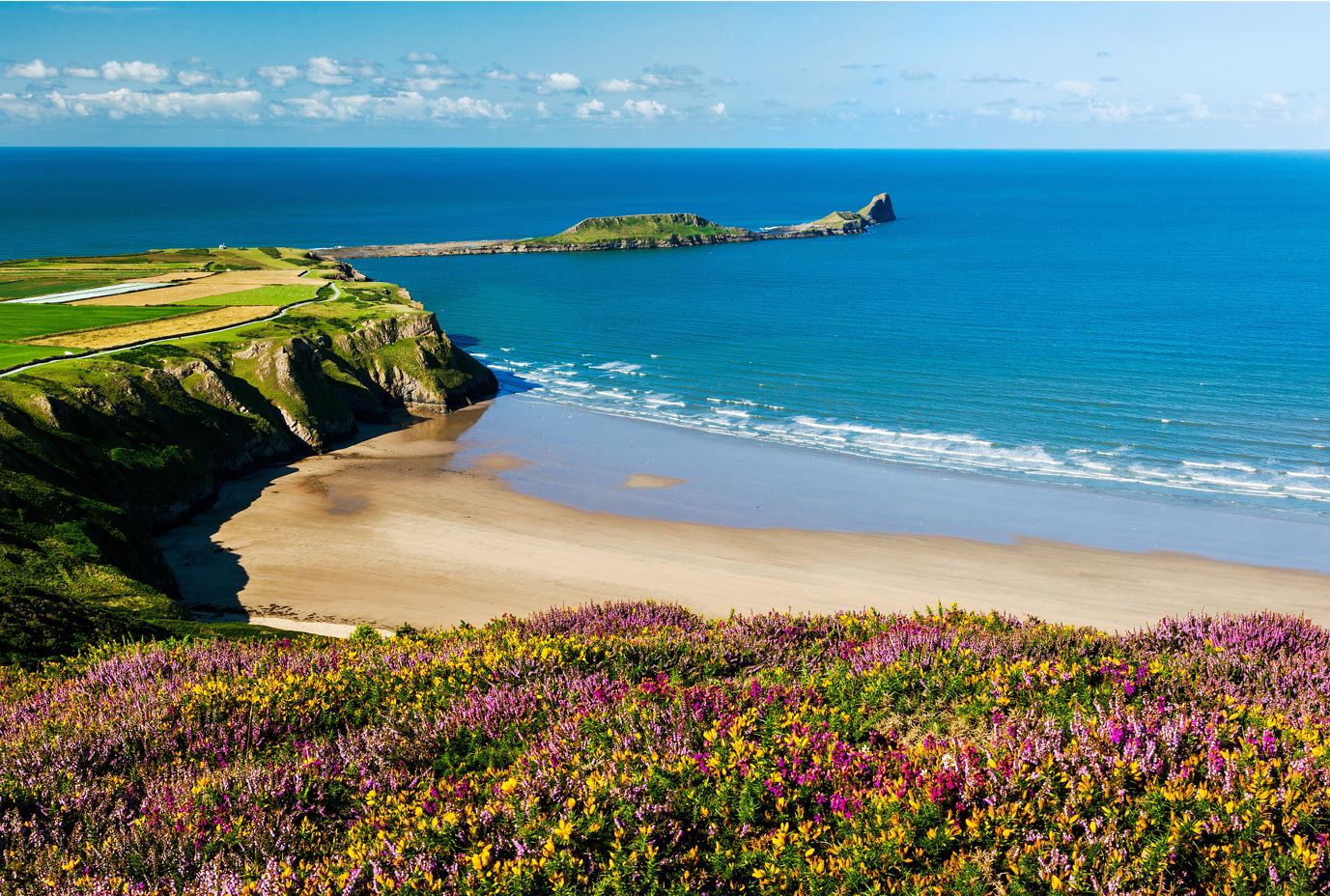 Gower's scenery ranges from fragile dune and salt marsh in the north to the dramatic limestone cliffs along the south coast, intercut by sand beaches. Inland, the hills of Cefn Bryn and Rhossili Down dominate the landscape of traditional small fields, wooded valleys and open commons.
National Nature Reserves and Sites of Special Scientific Interest
Over 30% of the Gower is National Nature Reserve or a Site of Special Scientific Interest. While immersing yourself in the area's five nature reserves, you can also immerse yourself in the ancient history of the Gower Peninsula.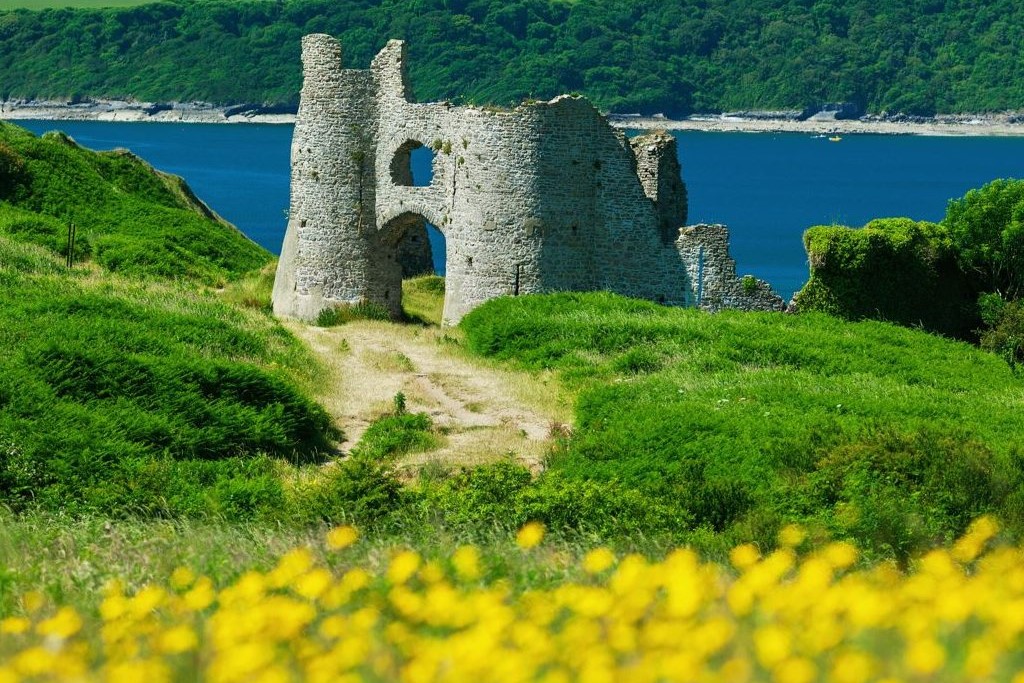 There are at least 1200 archaeological sites including caves, Iron Age forts, medieval castles, churches, a lighthouse and 19th Century parks. In fact, the western part of the AONB is included in the Register of Landscapes of Outstanding Historic Interest in Wales, for the rich evidence of a long sequence of land use and occupation from the prehistoric to industrial periods. This includes a surviving medieval open field system known as the Vile, near Rhossili.
The most spectacular beaches
The Gower is home to the UK's most beautiful beaches (arguably, of course). The beaches of Gower really do take some beating. There are over 30 unspoilt beaches and coves on the peninsula. Grey seals are a common sight and porpoises and dolphins are regularly spotted.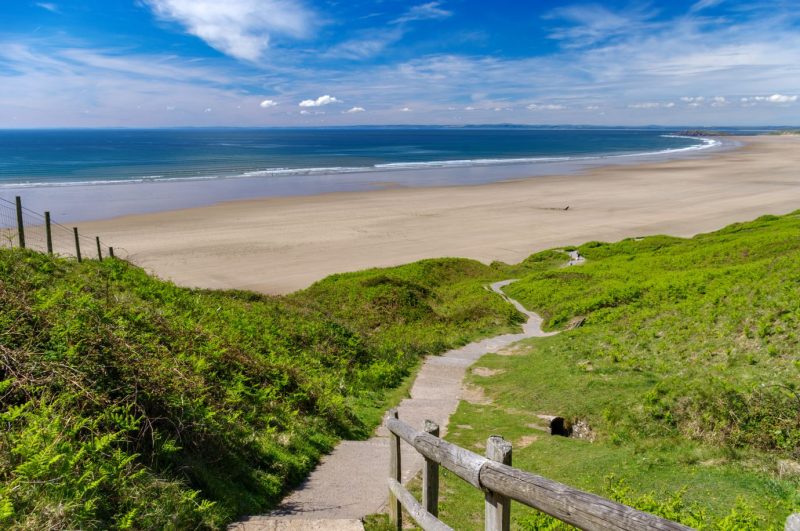 Entitled 'The Supermodel of All Beaches' by the Independent, Rhossili Bay (pictured above) has received accolades aplenty over the last decade. It has been voted into the top ten of beaches in the UK for the last eight years, in the top four beaches in Britain for the last four years and is currently the 11th best beach in Europe (TripAdvisor, Travellers' Choice Awards).
Other very notable beaches in the Gower include: Llangennith, Oxwich Bay and Three Cliffs Bay beach.
The drama of Worm's Head
Worm's Head has been declared a Welsh national icon and you'll discover this dramatic promontory on day 3 or 4 of our itineraries. The 45 miles of the Gower Peninsula are considered to be some of the most beautiful sections of the Wales Coast Path. It's fair to say that its coastline has frequently been described as 'stunning', 'dramatic' and 'jaw-dropping' over the years and Worm's Head is definitely considered the jewel in the crown.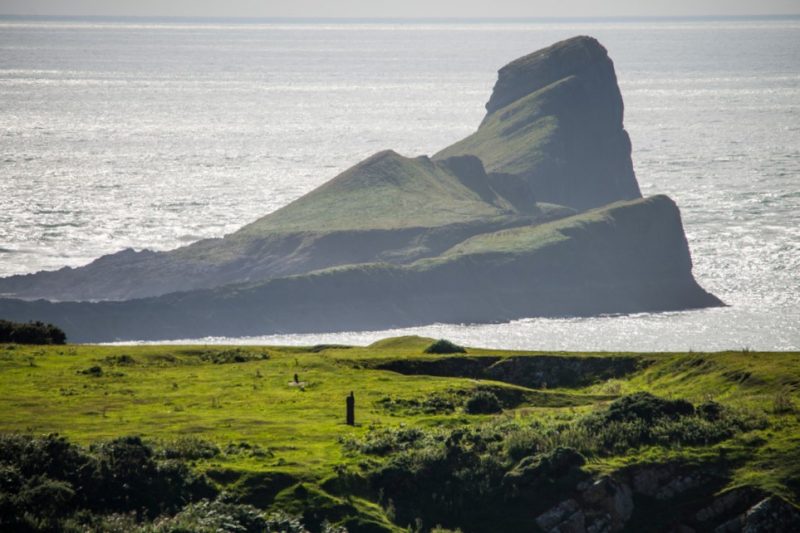 Worm's Head is actually a narrow, tidal island, joined by a causeway to a promontory on the south side of Rhossili Bay, and it forms the westernmost point of the Gower Peninsula. Not only will you get incredible coastal views over Rhossili Bay but porpoises and dolphins are frequent visitors too.
The beloved Mumbles of Swansea
Walking along the cosy and cosmopolitan The Mumbles is a fitting end to a wonderful Welsh experience. One of Dylan Thomas' many stamping grounds and a well-loved area of Swansea, steeped in history and tradition. There's a Lighthouse built in 1794, a Mumbles Brewery (try their 'Mumbles Mile' and 'Mumbles Gold') and a Victorian Pier which serves a delicious cream tea. Oystermouth Castle is also well worth a visit, sitting on a hilltop with fabulous views overlooking the sea.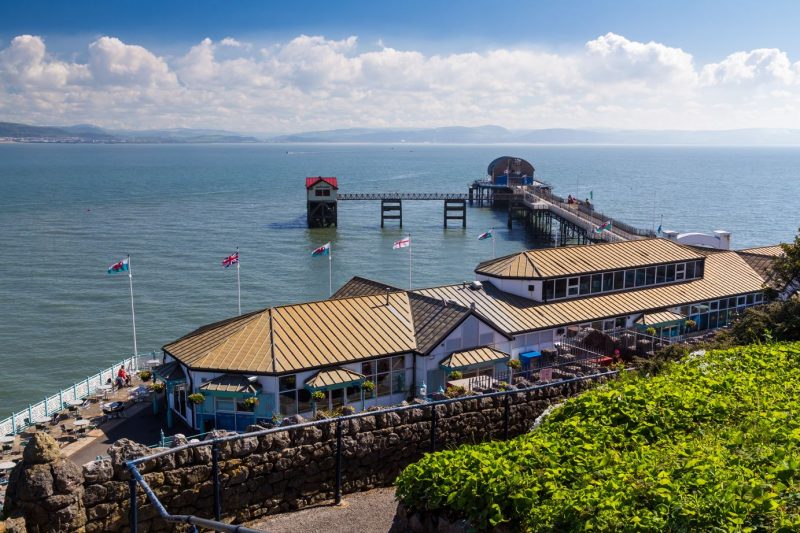 Don't miss the Lovespoon Gallery, the original specialists offering the largest collection of lovespoon designs from Wales' best lovespoon carvers and the Gower Gallery, which boasts a continually changing selection of paintings, ceramics, sculptures, and limited edition Giclee prints. Much of the work is inspired by the beautiful coastline of Gower with paintings of iconic views such as Langland, Three Cliffs, Caswell, Oxwich and Rhossili Bay.
Traditional Welsh Dishes of the Gower
The whole route offers an exceptional opportunity to try traditional Welsh dishes. The Gower  has an exploding foodie reputation in an area already rich with traditional food such as Laverbread (or as Richard Burton called it, Welshman's Caviar), Salt Marsh Lamb and Penclawdd Cockles and plenty of freshly caught seafood.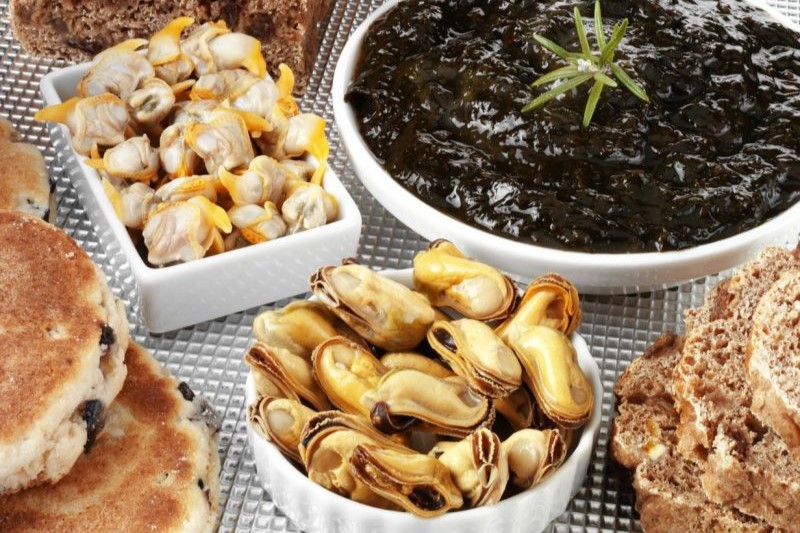 As you'll know with any Mickledore itinerary, we've already scouted all the best restaurants and cafes for you to enjoy. There's some really lovely ones too, with outdoor seating and sweeping sea views, so get ready to enjoy Welsh rarebit made with Gower Gold ale, and pots of cockles with cheese, bacon and laverbread (not bread but seaweed) and why not try some freshly seeded oysters from Mumbles Bay. We're also rather partial to Wobbly Bottom Cheeses if you spot any of their delicious goat cheese on sale!
---
For more details about our Gower Peninsula holiday, click here or ring us for a chat on 017687 72335 or email us at [email protected]. We can't wait to hear from you.