Client Feedback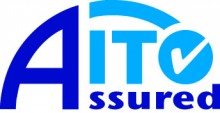 Look at our independently verified feedback on the AITO website here,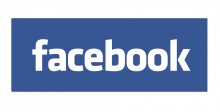 and our Facebook reviews are here
In each holiday pack we include a comprehensive feedback form covering all aspects of the holiday. Some of our client feedback quotes below are taken from responses to this questionnaire, and the rest from emails sent by clients at the end of their holidays.
---
Would you use Mickledore again? YES, and will also recommend to family and friends. Thank you very much for the excellent arrangements. Greatly appreciated. Kind Regards, Bert and Roy.
Would you use Mickledore again? Yes, certainly, after this first good experience.
Would you use Mickledore again? Yes, I recommended it to several people. Keep up the high standard! We recommended you to numerous friends, so don't be amazed about a sudden influx of people from Rotterdam or thereabouts!
Your telephone and email responses were excellent. We booked at short notice and were very impressed with the service. Everything went according to plan.
Dear All, thank you so much for a wonderfully organised holiday. Everything was superb. The attention to detail was brilliant and made a long hard walk so much more enjoyable. Thank you. Would you use Mickledore again? Yes, and I'll recommend you to anyone. Brilliant service. Thank you.
Would you use Mickledore again? Absolutely! Everything was very well organised and exactly as requested. It was a completely worry free, hassle free vacation – we spent our time enjoying Scotland, not making arrangements. We will be checking out your website for other walks!
We found your telephone & email responses always very helpful, very prompt and to the point. Would definitely recommend.
Would you use Mickledore again? Yes. Everything was well organised and went to plan.
We had never been on this kind of holiday before and were really impressed by the organisation and attention to detail. The standard of accommodation was extremely high and our hosts were friendly and helpful. The food was great – some of them really push the boat out at breakfast time! We loved the whole experience and would definitely do it again and recommend you to others.
The walkers' pack of information contained a wealth of information even in excess of what I anticipated. The list of services available with emergency contact phone numbers was extensive. For overseas walkers the early arrival of this info was helpful in preparing ourselves. It was a tough relentless walk but worth every bit. Very rewarding. I thank Mickledore for your service and making this walk a huge memory and possible, particularly at the age of 73. I am pleased to say to say you helped me achieve something in my life. I will not hesitate to recommend your company.