Client Feedback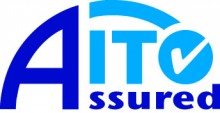 Look at our independently verified feedback on the AITO website here,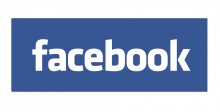 and our Facebook reviews are here
In each holiday pack we include a comprehensive feedback form covering all aspects of the holiday. Some of our client feedback quotes below are taken from responses to this questionnaire, and the rest from emails sent by clients at the end of their holidays.
---
We had a wonderful time walking the "Best of Hadrian's Wall" and could not fault the holiday in any way.
Dear All at Mickledore, many thanks for your help organising our recent Hadrian's Wall holiday. We had a great trip and thoroughly enjoyed ourselves. Best Wishes, Sally.
Would you use Mickledore again? YES, definitely, and speaking to people on the route we learned that you have a good reputation. We had a fabulous and memorable holiday and I can now strike Hadrian's Wall off my bucket list!
A well organised event. It's great to have a nice B&B to arrive at to recharge the batteries.
Greetings from Canada, we send our special thank you for all your hard work in putting together our 'Coast to Coast' trip. The trekking was hard but our B&B's were very nice. We met a lot of wonderful people along the way and had much fun in the pubs. Elizabeth and Waldemar.
We will be doing the whole route in future and would love to stay at the same B&B's. Many thanks. I have been in the travel industry for 20 years and Mickledore is up at the top. You give us great service with what we got. Many thanks again and keep up the good work.
More than excellent. Janet and staff went out of their way to ensure our stay was as pleasant as possible and nothing seemed too much trouble. Would highly recommend, and would stay again if ever visiting this area.
Would you use Mickledore again? Yes, and will recommend to others. I am very happy with my holiday. Well planned and excellent accommodation selections, thanks.
Would you use Mickledore again? Yes, I would. Mickledore was recommended to me and I would be happy to endorse the recommendation. I had a lovely holiday, thank you.
Good organisation by Mickledore.