Client Feedback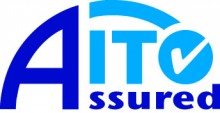 Look at our independently verified feedback on the AITO website here,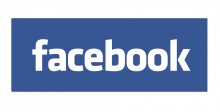 and our Facebook reviews are here
In each holiday pack we include a comprehensive feedback form covering all aspects of the holiday. Some of our client feedback quotes below are taken from responses to this questionnaire, and the rest from emails sent by clients at the end of their holidays.
---
Thanks Mickledore, it was perfect including the weather and absence of midges. All 4 of us were impressed by the organisation and standard of service and accommodations.
We enjoyed our walking holiday in England very much! We met very friendly and helpfull people along the way and at the accommodations, we enjoyed the beautiful landscapes during our walks on the Hadrian's Wall Path and have tasted delicious meals at the accommodations, Inns and Guest Houses. It was a great time and the weather was beautiful (we were expecting rain, and the people we met usually said that it had rained the past months and this were the first few days with sunny weather).

Thank you Mickledore and your team for your great and friendly service. We came, we saw and we got some sore feet, but we enjoyed it all the way! Thank you very much!
We did the Cotswold Way CT8 in June of this year and can wholeheartedly recommend it. Mickledore did a fine job in arranging everything, the guesthouses were fine (albeit we found some mattresses far too soft).
What we found most impressive were the trees that are many hundreds of years old that we passed by on our way. And we choose the perfect time of year: whitethorn, daisies, buttercups, cow-parsley, cowslip, wild garlic in bloom, dandelion all blowballs. We even had luck with the weather.
Next year, we think we would fancy the Pembrokeshire Coast Path.
All arrangements worked well. Baggage transfer company provided excellent service. Very happy with our holiday – Thank you!
We have very much enjoyed our C2C walk. You have arranged everything excellently. Most B&B addresses were good to excellent. The good weather has helped very much. We want to thank you for the impeccable organisation which has made this for us an unforgetable holiday.
We had a very nice travel indeed and enjoyed every minute of it. The St.Cuthberts walk was quite impressing. The end on Lindisfarne we shall never forget especially as we had a really sunny day there.
The indications, maps and recommendations were most helpful and we found our way at any time.
We liked the accomodations very much and met friendly hosts in every place.

The weather was quite friendly too and whenever we are about to plan another walk we would like to contact you again.

Thank you!
We really enjoyed the variety of where we stayed – pubs, farm and small hotel etc. We felt we met so many interesting people. Bag transfer was perfect – always there waiting for us. Thank you for a great trip!
We had a really great holiday – everything was so very well organised – it was always reassuring to find our suitcases in the guest house/ hotel foyer! Holiday planning and holiday itself was utterly hassle free.
Dear Team,

We have had a lovely holiday, the hotels and B&B's were all outstanding and the staff and b&b people were all very helpful and gentle. Our luggage was always on the right place on the right time.

For us, there really is no way to improve your organisation for everything was very satisfying.

Even the weather was outstanding, but we have doubts about your interference in that matter!

Thank you and maybe we can plan another walk in the future.
Yes, I will use Mickledore again. Thank you for good service! I really appreciated the attention to my request for a quiet room – most of the B&B owners knew about it! Baggage service was excellent. Thank you – we really enjoyed our holiday.