Client Feedback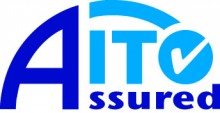 Look at our independently verified feedback on the AITO website here,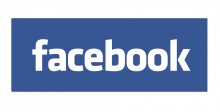 and our Facebook reviews are here
In each holiday pack we include a comprehensive feedback form covering all aspects of the holiday. Some of our client feedback quotes below are taken from responses to this questionnaire, and the rest from emails sent by clients at the end of their holidays.
---
Thank you for arranging our Coast to Coast holiday. We had a great time and everything went smoothly. We were very impressed with the quality of our accommodation and the professional service offered by Mickledore.
Would you use Mickledore again? Yes, certainly.
Overall a very well organised and positive experience. Definitely would use Mickledore again and recommend them to others looking for similar holidays. Thank you for a stress-free experience and a memorable vacation.
Thank you for an excellent experience. We loved the bag service. We were so sorry when it was all over on the last day!
A big thank you for organising my trip last week on the Dales way, which went without a hitch, and I was really fortunate to enjoy good weather for most of the walk. As ever the accommodation was very good and the baggage transfer flawless.
I want you to know that we had a very good holiday. The B&B's were perfect. We experienced very pleasant people to deal with en the places we've stayed were very quiet.

Our trip was so nice and convenient that we consider to make another trip next year.
We were four women in our sixties doing the Wall from Corbridge to Bowness on Solway. We were very impressed with your organization, attention to detail in descriptions of accommodation, where to get meals, etc. etc. The transport of luggage was flawless and seamless. I would rate your tour company the highest of any I have used to date and without hesitation give you an excellent grade. I thought the value for money spent was superb and yes, I would recommend you to others and use you again if I were doing another hike in Great Britain. Thanks again for all of your work to make this a good experience. We regret we didn't have time to spent at Vindolaya, but it was great to visit Chesters, Houseteads, Carlisle Castle and we took a detour one day to visit Lanacoste Priory……very interesting historical tour, with stunning views in Northumberland and pastoral scenes in Cumbria.
We had a lovely time – the walking was superb and your arrangements and the accommodation were brilliant. We were very impressed by all the guest houses and luggage transfers. Thank you so much for ensuring our holiday went off smoothly.
Our first walking holiday and we loved it!
The sun shone on us every day and although it was cold we did not have a drop of rain fall on us whilst walking. The accommodation worked out well too – you clearly pick your accommodations with care, we loved all of ours.