Client Feedback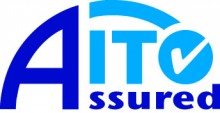 Look at our independently verified feedback on the AITO website here,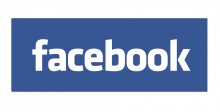 and our Facebook reviews are here
In each holiday pack we include a comprehensive feedback form covering all aspects of the holiday. Some of our client feedback quotes below are taken from responses to this questionnaire, and the rest from emails sent by clients at the end of their holidays.
---
Tour was superbly organised and more or less went like clockwork, particularly when you take into account the complexity of the itinerary and the relatively short notice we gave about dates we required.
The best thing I can say is that after booking I didn't need to question anything. Arrived every day to find case already there. Never had any problems, but feel sure help would have been prompt and effective.
This is the first time I have used your services and I am thoroughly impressed with your eye for detail. Whoever thought of the pre-printed luggage tags with the dates and hotel names deserves a bonus, it's these little details that put you a cut above your competition. I surveyed many of our hosts as well as fellow walkers with their opinions of you and did not hear a bad word. Whatever you are doing keep doing it and I will be in touch again.
Holiday was so well organised; we didn't have to organise anything and could just enjoy the walk! The B&B's were all incredibly high standard.
We are looking forward very much to next year's holiday. We will be celebrating our 30 years of happy married life together and Devon and Cornwall paths might be the perfect way to celebrate.
Very efficient and a great way to do a walking holiday. It was our first and we will definitely do more. Luggage transfer was terrific.
Everything went well or better than we'd hoped. All accommodations were excellent, hosts superb, baggage and taxi transfers were no problem. You must have even ordered up nice weather for us since we only got rained on the last day. The walk was part of our honeymoon and most of the places knew and seemed to give us their best rooms. We greatly appreciated whatever you did to ensure our stay was comfortable and appreciate the hosts for giving us special treatment. Thanks for a fabulous time.
You helped me fulfil a dream. For many years I wanted to walk Seven Sisters! New start, before retirement. I did it! All was perfect, even the weather. Thank you.
No problems at any time, excellent choice of accommodation, very well organised.
Every question I had you responded quickly. You were always friendly when I called and you picked great places to stay.