Client Feedback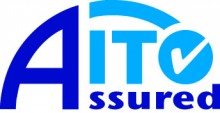 Look at our independently verified feedback on the AITO website here,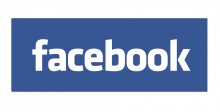 and our Facebook reviews are here
In each holiday pack we include a comprehensive feedback form covering all aspects of the holiday. Some of our client feedback quotes below are taken from responses to this questionnaire, and the rest from emails sent by clients at the end of their holidays.
---
Will definitely use you again. We were very satisfied. Well planned, very good choice of accommodations. Made this a very accessible, enjoyable walk – and reasonably priced!
Your responses were timely and helpful, much appreciated since our number kept growing. Your website helped us select the St. Cuthbert's Way walk in the first place (in the end, by the way, my daughter and family joined us for the whole walk – your great help in putting together our trip made it possible for Keirsten and family to arrange a parallel journey on what was literally the spur of the moment).
We especially appreciated having the clear directions to accommodations and so nice to have the luggage already there waiting for us every time we arrived.
In short, we had a fabulous time. We were lucky with the weather (of course I take full credit for bringing you the California sun – never a chance to use our rainwear or midge repellant), but know that even if the weather had been more typical of the Borders area we would have had a terrific time because of your attention to the details of our holiday.
We really enjoyed St Cuthbert's Way. A lovely walk, brilliant accommodation etc.
I love you! Our holiday was wonderful and all the arrangements went very smoothly for transfer of luggage, accommodations etc. I would be just delighted to recommend your company to anyone.
We had a very nice travel indeed and enjoyed every minute of it. The St.Cuthberts walk was quite impressing. The end on Lindisfarne we shall never forget especially as we had a really sunny day there.
The indications, maps and recommendations were most helpful and we found our way at any time.
We liked the accomodations very much and met friendly hosts in every place.

The weather was quite friendly too and whenever we are about to plan another walk we would like to contact you again.

Thank you!
We were delighted with the arrangements Mickledore made for us in walking St Cuthbert's Way. The B & Bs were of excellent quality and that's really important when you've been walking all day. The weather was cold, although we did get a little sunburnt (!) and except for the mildest of showers at the end of the second day, we saw no rain at all- almost a miracle when walking in the hills!
As ever the team and Mickledore, did an excellent job organising everything for me and everything went as planned. I had a lovely few days.
Another splendid walk and of course the weather was an added bonus. Many thanks for your friendly and highly professional service. Would you use Mickledore again? Of course we would!!
We enjoyed a wonderful holiday, and we'd like to express our thanks to Mickledore for arranging the B&B's, the luggage transportation and the holiday pack we received in advance. While walking the Pilgrim's Path to Holy Island on our last day walking, we found ourselves talking about what we are going to do next year: walking in the Lake District? Hadrian's Wall? Northumberland Coastal Way? Who knows? But I do know whatever walking holiday we decide to make, Mickledore will play a role in it! Thank you very much and I am sure we will contact you again! Rob and Saskia.