Client Feedback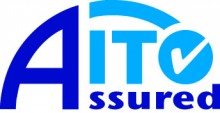 Look at our independently verified feedback on the AITO website here,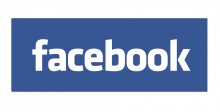 and our Facebook reviews are here
In each holiday pack we include a comprehensive feedback form covering all aspects of the holiday. Some of our client feedback quotes below are taken from responses to this questionnaire, and the rest from emails sent by clients at the end of their holidays.
---
A well organised event. It's great to have a nice B&B to arrive at to recharge the batteries.
Would you use Mickledore again? Yes, and will recommend to others. I am very happy with my holiday. Well planned and excellent accommodation selections, thanks.
We have enjoyed all the places in which we have stayed. We are not regular customers in guest houses / bed and breakfast accommodation and have found the experience engaging / enjoyable. We have met many interesting people – some other guests, other hosts themselves. We have stayed in some people's homes, as if friends or family of the hosts. They have all been welcoming and given friendly excellent service. Thank you to them all, and to Mickledore, for organising our wonderful holiday. The walk along Hadrian's Wall was brilliant. We enjoyed our walking holiday very much – it was a great way of feeling liberated from the daily grind of our everyday working lives. Highly recommended.
Would you use Mickledore again? Yes, certainly, after this first good experience.
We had never been on this kind of holiday before and were really impressed by the organisation and attention to detail. The standard of accommodation was extremely high and our hosts were friendly and helpful. The food was great – some of them really push the boat out at breakfast time! We loved the whole experience and would definitely do it again and recommend you to others.
We are grateful for your very professional service. Everything went smooth and the accommodations were all very nice – perfect for our honeymoon.
This was our very first walking holiday, and we thoroughly enjoyed it all. We did not expect such high standards of accommodations, so this was an added bonus. The route along the way was very well signed and easy to follow.
We can't give points, the places were very different but that added to the charm. We would return to all of them. This was our first B&B experience. We were really please we found you! Thanks. Jennifer & Doug: All your other clients we met en route were pleased with you too.
Mickledore provided an outstanding vacation for us. The entire trip was complete and very well planned. At no point were wished unfulfilled, whether for route directions, time tables (Metro, Bus, Train), restaurant recommendations, luggage transfer or otherwise. The chosen accommodations were all very good to outstanding, much more than adequate for what you would expect on a hike. We were seen as more than just guests by most hosts. They gave us their full attention and were very considerate, almost like friends toward us. Mickledore is recommended without hesitations. Often we talk with friends and colleagues about the exciting journey and your first-rate performance.