Client Feedback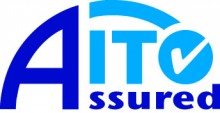 Look at our independently verified feedback on the AITO website here,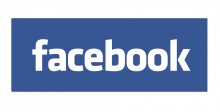 and our Facebook reviews are here
In each holiday pack we include a comprehensive feedback form covering all aspects of the holiday. Some of our client feedback quotes below are taken from responses to this questionnaire, and the rest from emails sent by clients at the end of their holidays.
---
We had a lovely time – the walking was superb and your arrangements and the accommodation were brilliant. We were very impressed by all the guest houses and luggage transfers. Thank you so much for ensuring our holiday went off smoothly.
Our first walking holiday and we loved it!
We really enjoyed it – thought it was a great package. Luggage transfer excellent. Many memorable moments and the Wall was amazing!
We had a great time on our walk across Hadrian's Wall. All the accommodation was of a high standard but with a lot of variety. The baggage transport arrangements worked perfectly. The documentation about our accommodation was accurate and helpful. Thanks very much for your services. We would very happily use Mickledore again. A great experience.
The trip was excellent and your organization for us was great…..just got home after spending some time in London last night but I want to say I would definitely recommend your organization to others.
Hello Mickeldore Team,

We enjoyed our holiday very much. The walk was very pleasant too do, but also the B&B were very friendly and we were very satisfied with the beds en breakfasts. We had little rain what was also very pleasant en enough sun to get a tan.

We consider to come back to walk a other trail in Great Britain some other time.
Dear Mickledore staff

We would like to thank you for "again" a great holiday!! The arrangements where magnificant. The people who welcomed us in there houses were lovely. We have fond memories off them.

We hope to travel soon again with you. For us Mickledore is no 1.!
Judy and I had such a positive experience with all bed and breakfast locations. The rooms were spacious, clean and bright and many had stunning views. Our initial thought when we received our itinerary was "why Tynemouth" but after a stay it was clearly a great jumping off point. We met friendly walkers, pleasant host and wandered through great scenery and of course the variety of pubs and local ale was not to be missed. Our B & B host were helpful at every turn and quick with local knowledge. Each packed lunch was nutritious with sufficient energy boost to keep you going. And, to comment on our breakfast would only leave me lost for words attempting to convey the variety and quantity with which we were sent on our way. For any novice walker this is a journey to begin a lifetime of hiking pleasure and one leaving you wanting to find more locations to bound over.

The staff at Mickledore truly know the walks you sponsor. It was an absolute pleasure having had the opportunity to have had Mickledore looking after our vacation.
The holiday on Hadrian's Wall was great. The accommodations you have booked were good to excellent. Also the baggage transport with Walkers baggage was excellent.
We had a fantastic trip/ walk! Thanks for organising everything so well.
The weather was of course rather extreme, and the walks for that reason sometimes very hard. But lovely and so beautiful with all the snow.
The first B&B in Corbridge was very good. The second in Humshaugh was also very good, because it was new it was even better than the first.
Lovely room!! We stayed there two nights due to the snow. That was a pitty but well solved by mickledore.
Overall a wonderful experience, many thanks again.