Client Feedback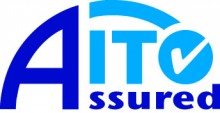 Look at our independently verified feedback on the AITO website here,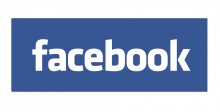 and our Facebook reviews are here
In each holiday pack we include a comprehensive feedback form covering all aspects of the holiday. Some of our client feedback quotes below are taken from responses to this questionnaire, and the rest from emails sent by clients at the end of their holidays.
---
Have to say, all B&B's were very good at catering for gluten free walkers – most impressed.

Would you use Mickledore again? Yes, of course. 4/4 so far, more to follow!
Thank you for your attentive support to walk the Pembrokeshire Coast Path. The maps, the carefully chosen accommodations, the individual support if needed. I have already recommended your agency and want to come again walking another section of the Coast Path.
Thank you for an excellent experience, a really good holiday.

Would you use Mickledore again? Definitely, I am doing second half of Coast to Coast in September!
We had a very good time indeed and were stunned by the fantastic spots, very helpful and kind B&B owners. The path is excellent and we are sure to come back sometime. Thank you very much.
We would like to thank you for an amazing trip. The quality of the accommodation and the friendliness of the hosts was second to none. Your company obviously pays attention to every detail and it shows. Pembrokeshire was incredible. Beauty around every corner and a very friendly place.  We will definitely be back (and with your company of course!).
The walk was the perfect holiday in every way and I will sure go back to Wales and hopefully other locations in the coming years. All info received were excellent and made our walk easy.
We are perfectly content with our walking holidays on the Pembrokeshire Coast Path. The organisation was accurate, the given information were helpful. The hosts welcomed us friendly and the accommodations were good.
Thank you Mickledore for an amazing and wonderful holiday experience.  Our accommodations were excellent and luggage transfer was perfect.  I would and already have recommended Mickledore to those who would value such a great way to travel.Thank you again.
Thank you for all the organizing you put into our Pembrokeshire Path Adventure. We had a great time. Accommodations, baggage transfer and food were all great. The scenery was out of this world.
Overall we thoroughly enjoyed our experience. You made it very comfortable knowing that we could look forward to excellent accommodations each night.