Client Feedback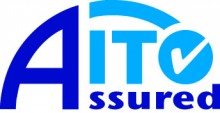 Look at our independently verified feedback on the AITO website here,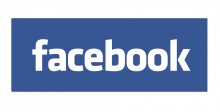 and our Facebook reviews are here
In each holiday pack we include a comprehensive feedback form covering all aspects of the holiday. Some of our client feedback quotes below are taken from responses to this questionnaire, and the rest from emails sent by clients at the end of their holidays.
---
Excellent, Everything thought through to the finest detail- even the luggage labels!
Its been a great walking holiday experience. Many thanks.
We have nothing but good things to say about Mickledore. The accommodations were uniformly comfortable (even if I'll never get used to duvets!) I think you wrote that you had given us one upgrade (at no charge), and we honestly couldn't figure out which one it was. We especially enjoyed talking with Mavis and Gerald at Aidanfield Guest House in Fenwick and Carole and Jamie at Bamburgh View on Holy Island (who, by the way, had high praise for Mickledore). Since we left early a couple of mornings, I can't compare all the hot breakfasts, but again, they were all very good. If I had to single one breakfast that stood out for its creativity as well as taste, it would be the one at Meadhon House in Jedburgh (Sorry, I can't remember our hostess' name.) All the packed lunches were also good.

Really valued the materials you sent, especially Turnbull's detailed directions, which we often consulted, as well as the directions to each of the B&B's.

We have enjoyed working with you, and should we ever decide on another holiday in the UK, we'll be contacting you again,
I have no comments. It is really very perfect what you do. We have discussed (we were with 5 persons) about it but we could not find anything wrong (or a little bad) Congratulations- Mickledore is perfect. When we are going to do another walk next year we will surely contact you.
I really enjoyed the walk – the scenery was very varied, the B&B's were all good or excellent, some good places to eat and Taxi pick up on Holy Island was bang on time. I walked it over 4 days back packing – probably better to take 5/6 days as most people I met were doing. I was very happy with the holiday and look forward to my group walking the Cumbria Way with you at the end of September.
Thank you very much. We enjoyed this holiday immensely. Walking the Pilgrim Way to Lindisfarne was, for us, very much a 'walk of faith' (and a little eerie with the seals crooning in the distance!).
I will actively promote your organization among friends wanting an outdoors holiday in the UK. We loved the amount of choice we have in the holidays, long distance trails and the pace you want to do it in. We are very pleased with the array of accommodation – the variety in itself is very pleasant. Each one of them has it's own unique personality which makes for a variated holiday. Top notch – keep up the good work!
Dear team, The trip was superb, so much so that I can imagine doing it all over again right now! I will be sure to complete the survey and send it back (may do it electronically), as well as post photos. You have done a superb job of choosing accommodations, and all your food suggestions were followed and appreciated. Thank you! The route itself is so well marked that we barely needed the map, though the book came in handy in two or three more challenging spots! More to come, all best,
Would you use Mickledore again? Yes indeed and recomend it to our friends.
The best accommodation we have had on any of our long distance walks over the years! Thank you.