Client Feedback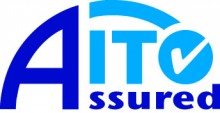 Look at our independently verified feedback on the AITO website here,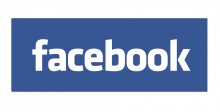 and our Facebook reviews are here
In each holiday pack we include a comprehensive feedback form covering all aspects of the holiday. Some of our client feedback quotes below are taken from responses to this questionnaire, and the rest from emails sent by clients at the end of their holidays.
---
Many thanks for organising our holiday, we have had a superb time. It's a fabulous route, especially the high sections.  The B&B's have all been lovely, and great locations for the route.  Your organisation made our trip so easy, and baggage transfers all worked smoothly. We will definitely be using you again for our next walking trip.

Many thanks again.
We are very grateful that you booked us in good quality accommodation, most important to us. Thank you.
Apart from preventing all the rain on the final day, I can't see what you could have done to make it better. Thanks so much.

Would you use Mickledore again? Yes, have used you more than once because of the great service.
Our third trip with Mickledore, and yet again we have been very impressed with everything you have organised for us.  The standard of accommodation you book is far superior to that offered by other similar companies. Thank you.

Would you use Mickledore again? Yes, definitely.
Having used Mickledore in 2005 (Hadrian's Wall) and been on worldwide treks with not having a shower for up to 14 days; I decided to go back to Mickledore for a walking holiday with luxury.  I have to say I was not disappointed, the Great Glen Way was wonderful, the variation in the walk from the high routes to the amble along the canal path and lochs was a time to savour.  The Eagle, Red Squirrel and the siting of a giant Scottish Wood Ants Nest brought unforgettable pleasure.  This was made even more pleasurable knowing that a Mickledore chosen B&B, bed and a shower was in store. Never once was I disappointed, with a restful sleep followed by a sumptuous breakfast which was always devoured, to refuel for the day's surprises and views of the Scottish landscape. Thank you.
The quality of the B&Bs was a real bonus. The rest of our party had booked with a different firm and some of their accommodation wasn't as good as ours.

Would you use Mickledore again? Yes, definitely. Brilliantly organised. One B&B said Mickledore was the best firm they dealt with.
I booked this trip late, at a very busy time, with very specific dates. No other company could provide it, and one company referred me to Mickledore. I was most impressed that you could provide the trip, and even though I booked late, I was most impressed with the standard of accommodation. Thank you – next time I'm in the UK I will be trying to walk with you again.
All the accommodations were very good. I would use Mickledore again, and also recommend you to others. Thanks for a very good walking holiday.
Pretty much everything was excellent. The best compliment I can pay is that we didn't think about you at all on holiday, it all just went as planned.
Thank you very much, everything was perfectly organised.