Client Feedback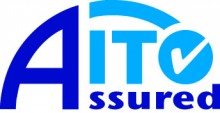 Look at our independently verified feedback on the AITO website here,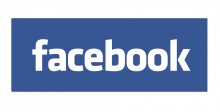 and our Facebook reviews are here
In each holiday pack we include a comprehensive feedback form covering all aspects of the holiday. Some of our client feedback quotes below are taken from responses to this questionnaire, and the rest from emails sent by clients at the end of their holidays.
---
Enjoyable walk and pleasant walking. Thank you for your help and organisation.
I had an absolutely amazing experience and look forward to future hikes through Mickledore. Your company did an amazing job of organizing and coordinating the trip. Overall you've done an amazing job vetting the B&B's. All the hosts and hostesses were incredibly friendly, helpful and professional. Thank you so much for the service you provide. I spoke with another local couple who were doing your Hadrian's Wall hike, and had done organized hikes using other companies, who said that Mickledore was by far the best service out there.
This was our last long distance walk and it was first class from start to finish. We have been doing long distance walks for a number of years and as our oldest member is 81 we decided to slow things down.
We have previously booked trips with other arrangers, and also arranged walks on our own. There is no question that the detailed information you provide, and the caliber of your service in response to my questions are certainly the best we have ever enjoyed on such an outing. So warm thanks for making a great vacation for us.A thoroughly excellent experience.
Thanks for all of your support.
Your assistance, particularly from Tara, in planning the walk and our associated travel in relation to the start and finish locations was superb. We were pleased with the accommodation and meal planning and your arrangements ensured that we had a great holiday. The weather was hot and it was hard work but we really enjoyed it.
We were all very satisfied with the service and can only say that I would recommend your company to all who want to do the Cumbria Way.
We have just returned from our incredible week hiking the Cumbria Way. Thank you so much for organising our trip. Everything was perfect. All our lodgings were organised beautifully with our luggage arriving on time. Lunches were delicious and our hosts were delightful. Thank you again for a very memorable trip.
It was a great walk through a wonderful landscape and I enjoy my Walk and staying in the booked BnB's and Hotels. It was all perfect. The Informations from you was very helpful (shops on the way etc.). The BnB's and Hotels are very good, the people friendly. Thank you also for the Harvey Map and Cicerone-Book. With both of them, the walk was easy to find. I enjoy this holiday and will recommend your Company. Thank you for a successful holiday
We enjoyed our trip enormously as we did before on your Rob Roy way.
Housing and hospitality were excellent and the transfers were perfect.
This is the second time we're going on these walking holidays and the whole group (we were six) is highly satisfied.