Client Feedback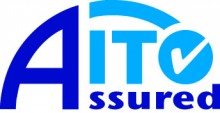 Look at our independently verified feedback on the AITO website here,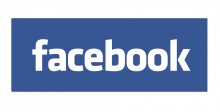 and our Facebook reviews are here
In each holiday pack we include a comprehensive feedback form covering all aspects of the holiday. Some of our client feedback quotes below are taken from responses to this questionnaire, and the rest from emails sent by clients at the end of their holidays.
---
I've thoroughly enjoyed my holiday. Everything went smoothly and I had no problems. It was easy.
Everything worked out, bags transferred, accommodation very good.
Really very good! Had a lovely time. Weather good, though I don't think you arranged that too!
Thank you for your attention to detail. We enjoyed our first walking holiday and look forward to many more!!
Thanks again for arranging this trip so last minute. Very much enjoyed it. I only booked through you due to time pressure, feeling I was cheating a little getting somebody else to find and book B&Bs for me, but it has been quite an eye opener as to what a difference it can make to the enjoyment of the holiday when so much care is taken. Much appreciated.
As our first long distance walk, it was a really wonderful experience, made all the more so by the careful and thoughtful way Mickledore planned our holiday!
Your knowledge of the route; your meticulous planning (accommodation, luggage transfer, taxis), great guides/maps and the personalised itinerary – we had a fabulous outdoor, healthy and happy holiday with varied terrain and views where we met so many interesting people along the way.
We have nothing but praise for the way you've helped us make this a perfect walking holiday for our family – from the first enquiry through to the booking right up until the emails during the walk to let us know about things. Keep it up!
Any issues were not down to Mickledore. Everything else ran 100% like clockwork. Very confident in this company (despite my initial apprehension) and will definitely use again and recommend. Our first walking holiday – very happily surprised! As a first time customer it was a fantastic experience, we loved every minute. Already looking at booking again next year – Thank You.
Thank You! This was our first experience of using a Walking Holiday Specialist and we feel extremely positive about doing so again. Information had been well researched, choice of accommodation very good, all was clearly presented and we were well supported.