Client Feedback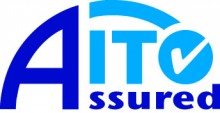 Look at our independently verified feedback on the AITO website here,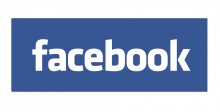 and our Facebook reviews are here
In each holiday pack we include a comprehensive feedback form covering all aspects of the holiday. Some of our client feedback quotes below are taken from responses to this questionnaire, and the rest from emails sent by clients at the end of their holidays.
---
This was the first time I have walked alone with 5 overnight stays and I thoroughly enjoyed myself and would definitely like to repeat the experience. Living abroad it was very convenient to be able to book a package deal and know there was a bed waiting for me. You offer a great service and the type of holiday that many more of us should be taking.
There is very little to find fault with – all went as planned.

Would you use Mickledore again? Yes. Our second with you. Have recommended you many times to fellow Canadians/Americans.
Would you use Mickledore again? Yes, this was our second time and experience was just as good.
All good. Thanks a lot.

Would you use Mickledore again? Absolutely. Hadrian's Wall is next!
Thank you – another great walking holiday! Thanks so much for arranging accommodation so we could stay with our friends all the way.

Would you use Mickledore again? Absolutely – our second walk with you & will return as soon as we can!
Would you use Mickledore again? Have used your services before and returned. Have also recommended to others.
Once again, thank you, you have got to be the best. I simply do not feel as if I could make a comment on every place that I stayed, each B&B or small inn was a treasure. Your information as to how to reach each accommodation was very clear and appreciated. Every night I kept thinking this is the best – lovely beds, everything very,very clean, all different and charming. The owners were all interesting, special, and treated you as though they were so glad to see you at the end of your day. I could not make a choice – they were all wonderful.
The Cleveland Way was a great choice. The moorland and coastal sections are so different in terms of landscape and terrain it was like having two separate holidays.  The walking was terrific, accommodation first class and food delicious. Sad it is over but we are already talking about what walks we can do next summer.
My father and I have just completed Hadrian's Wall and the Coastal walk of the Cleveland Way and what an enjoyable time was had. The accommodation at all stops was exceptional as were the hosts who were most accommodating to our needs. We never went hungry at breakfast or in the packaged lunches for the walks. They advised us of suitable venues for evening meals depending on our needs and we can honestly say we couldn't fault any of them. We were fortunate that the weather was good, there were a couple of days where it tried to rain and one day towards the end of Hadrian's Wall Walk where we were walking in the rain for about 1 hour – but that didn't dampen our spirits.

The correspondence and efforts of the Mickeldore Staff should not go unrecognised. From the moment that I placed the enquiry they provided the necessary details and once initial payment was made, they advised within 48 hours that the accommodations had been booked. Any query I had was responded to within a very short period of time. Needless to say I'm currently working on what to do next year and should I choose to do more walking will be using Mickeldore and recommending to friends.