Client Feedback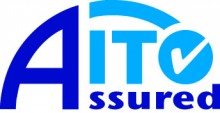 Look at our independently verified feedback on the AITO website here,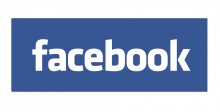 and our Facebook reviews are here
In each holiday pack we include a comprehensive feedback form covering all aspects of the holiday. Some of our client feedback quotes are taken from responses to this questionnaire, and the rest from emails sent by clients at the end of their holidays.
In 2017 (so far) we have received over 600 feedback forms from our clients. Of these 85% rated their holiday as "Excellent", and a further 14% rated it as "Good".
---
This is the second holiday I've booked through you and both of them have been amazing experiences. I can tell that you vet your lodging choices very carefully and your business is run in an extremely friendly and professional manner. Your staff are always a joy to work with, professional, helpful and prompt in their responses.
We have used your services several times. Speaking to your staff on the phone is a pleasure, they are so helpful and your email/post responses are great. Thanks for organising another great walk.
I think the detail in your organisation is so good. You clearly have input from walkers. The accommodation is not just good but well located. You have provided us with a first class service. I will be delighted if you can maintain the high standards set on our first two long distance walks with you.
Both holidays I've had with you have gone well, with no hitches and have been very enjoyable. Thank you.
This is the first time that we have used the services of a company such as yours for a walking holiday. It seems we chose the best one! All of our hosts said you were the most well-organised one that they worked with. We also took your advice and booked all of our evening meals before departure. As our holiday was during a bank holiday week this was sound advice, thank you.
We had a very good holiday. Imagine: 7 days Yorkshire Dales without significant rain! We are thoroughly satisfied by the way you arranged this for us and will recommend Mickledore to our friends without hesitation.
Everything has gone smoothly from booking to completing the walk.  Thank you for looking after us so well again. If you could add an 'optional extra' to guarantee good weather, it would make it doubly perfect!!
We are walking with Mickledore now for some years and we are very happy with your perfect organization.
Thank You! It all went really smoothly!
It would be hard to imagine a more pleasant experience than we enjoyed.  Accommodations were more than satisfactory, transfers all went flawlessly (with the minor exception of one day's luggage transfer) and the weather proved uncommonly cooperative. Very glad to have done this.

Would you use Mickledore again? Absolutely!