Client Feedback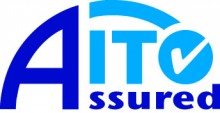 Look at our independently verified feedback on the AITO website here,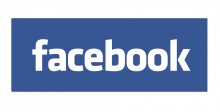 and our Facebook reviews are here
In each holiday pack we include a comprehensive feedback form covering all aspects of the holiday. Some of our client feedback quotes are taken from responses to this questionnaire, and the rest from emails sent by clients at the end of their holidays.
In 2017 (so far) we have received over 600 feedback forms from our clients. Of these 85% rated their holiday as "Excellent", and a further 14% rated it as "Good".
---
This holiday with lodging and luggage transfers was perfect for us – it was the highlight of our 2 week trip – the whole trip was great, but Hadrian's Wall was a unique adventure for us. Thanks.
No idea what to expect but exceeded expectation. Amazed I could walk that far!
The Holiday Pack – brilliant, we know its really happening when the much anticipated pack arrives.

Would you use Mickledore again? Yes, your attention to detail, friendly service & reliability in all areas keeps us coming back!
Please tell everyone at Mickledore 'thank you' for an incredible experience and vacation.

Would you use Mickledore again? Absolutely, this was one of our best vacations ever!
We have travelled around the world many times over for business and pleasure. This was one of our best trips. It was so nice to know a great room, hot shower, comfy bed and good meal awaited us at the end of the day. Our daily mileage was perfect for us. The Wall was stunning. Thank you so much for the great service, see you next year!
My friend and I had a fabulous week walking Hadrian's Wall and cannot fault your service at all. The luggage was collected and delivered without issue, packed lunches issued with no problems, and communications piror to the week with yourselves were easy and any queries answered quickly and in full. The fact that we did not have to contact you and had no issues with the service you provided speaks volumes. The cost we felt was also extremely reasonable for what was supplied/booked.

We can only thank you for ensuring that our holiday was stress free, smoothly run and meant we could concentrate on the walking. My friend is already planning her next walking holiday and has mentioned using you again without hesitation.
I wanted to extend my heartfelt gratitude to the amazing team at Mickledore Travel. We were very impressed with our Hadrian's Wall walking experience, and by the outstanding service your company provided throughout our adventure. I cannot express how happy we were with how well this trip was planned for us.

As a travel company you should be very proud of the service you provided us, and I would like to thank you all for making our trip from the USA to experience Hadrian's Wall a success!!

Thank you again for making our trip special.
We had the most marvellous time and thoroughly enjoyed our walk along Hadrian's Wall. Thank you ever so much for arranging it. Virtually everything was perfect. Thank you again for enabling us to conquer the wall.
Very pleased with all our accommodations, meals and luggage delivery, Thanks for the great holiday.
We had never done a walking holiday before, and we're completely hooked. Thank you very much.