Low Fell and Darling Fell
By Mark Wright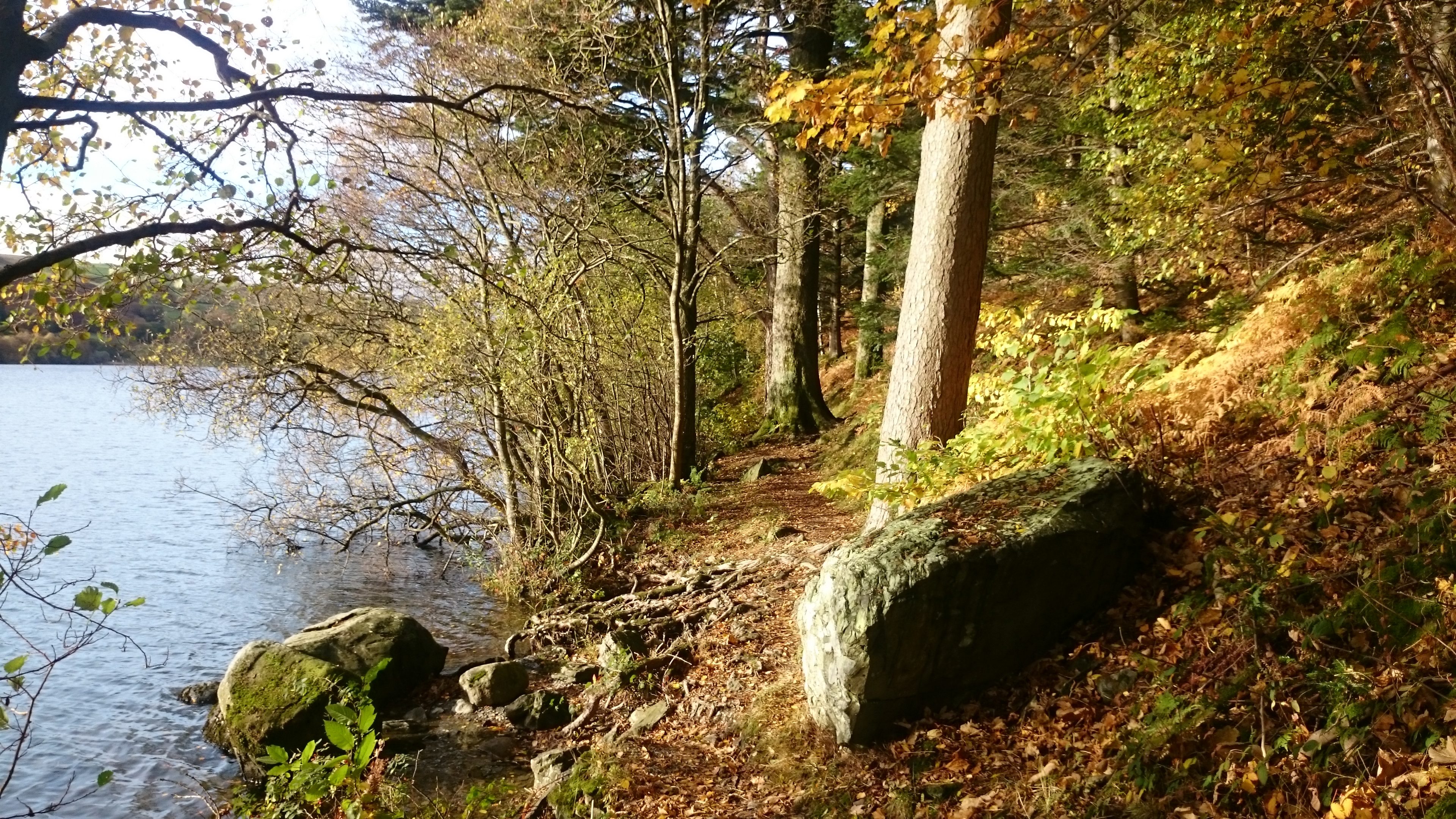 Despite having walked extensively throughout the lakes for many years now, there are still many places I have yet to visit. Not just fell tops, but valleys and tarns too. My list of 'things to do and places to see' seems to be growing faster than I can tick them off. In fact I do question whether it's the act of ticking off that's part of the problem. You see I don't really do lists; I've never been a Wainwright bagger. I just like to potter; to pass the time enjoyably. If I see somewhere I like the look of, or read about somewhere that sounds interesting, I tend to visit it, give it the once over then revisit it several more times over the following months to savour it, to gain a better understanding of it. Often going back to experience it another season. All good and well, but it doesn't really help you race through a tick list does it? Of course the places you see around you on these excursions are naturally added to list and it grows and grows and, well, you can imagine can't you.
So, yesterday was the turn of Low Fell and its neighbour Darling Fell in the Vale of Lorton. After a short walk along the lakeshore at Loweswater I headed uphill to the col between the neighbouring fells then headed first for Low Fell.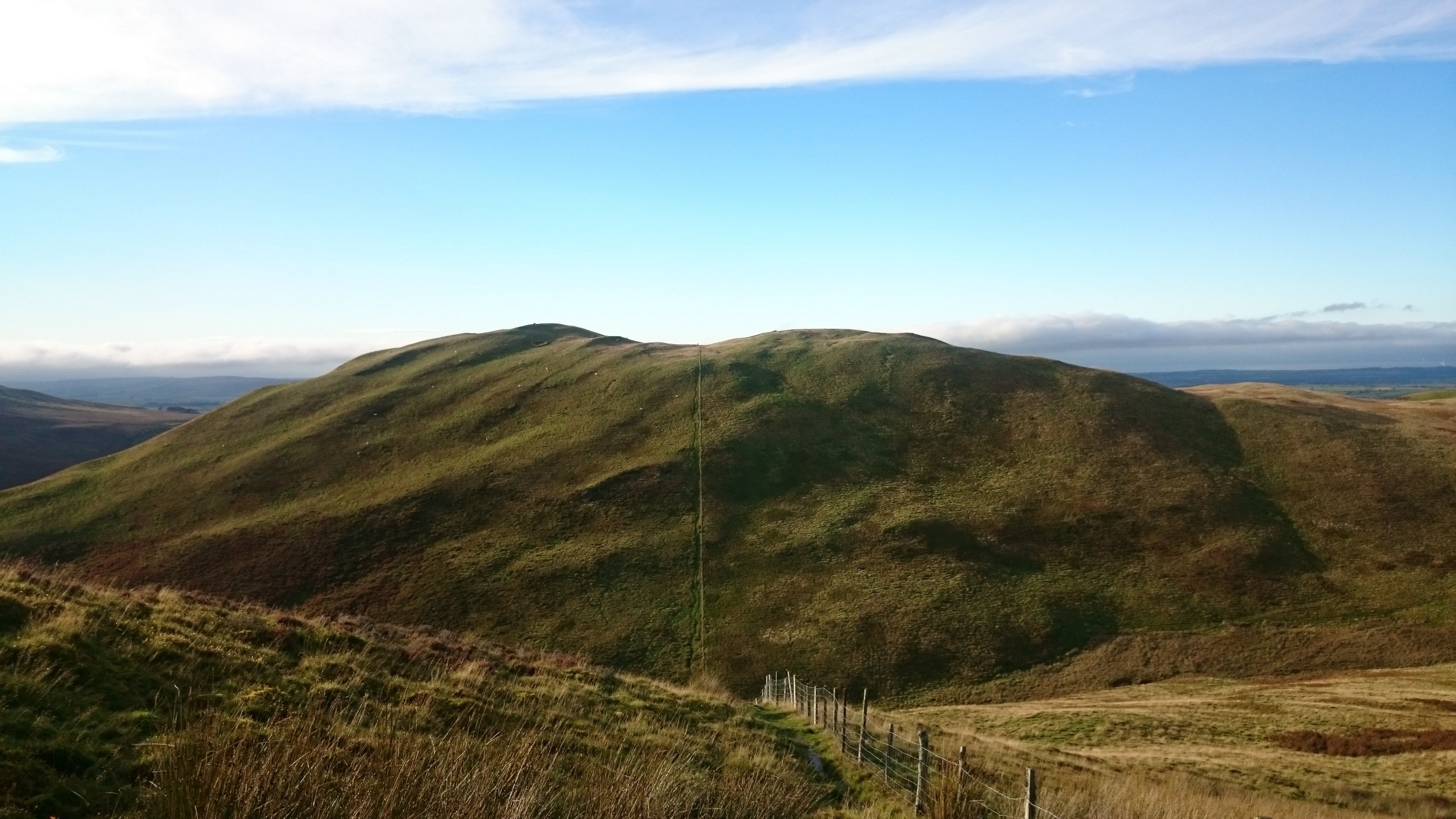 As I made my way up Low Fell I stopped to look behind at Darling Fell. The plan was to retrace my steps to the col once I'd enjoyed Low Fell and make my way up onto its neighbour. However being in the process of trying to shake off a heavy cold I wasn't moving too well and the thought of Darling Fell was seeming less appealing with every step I took.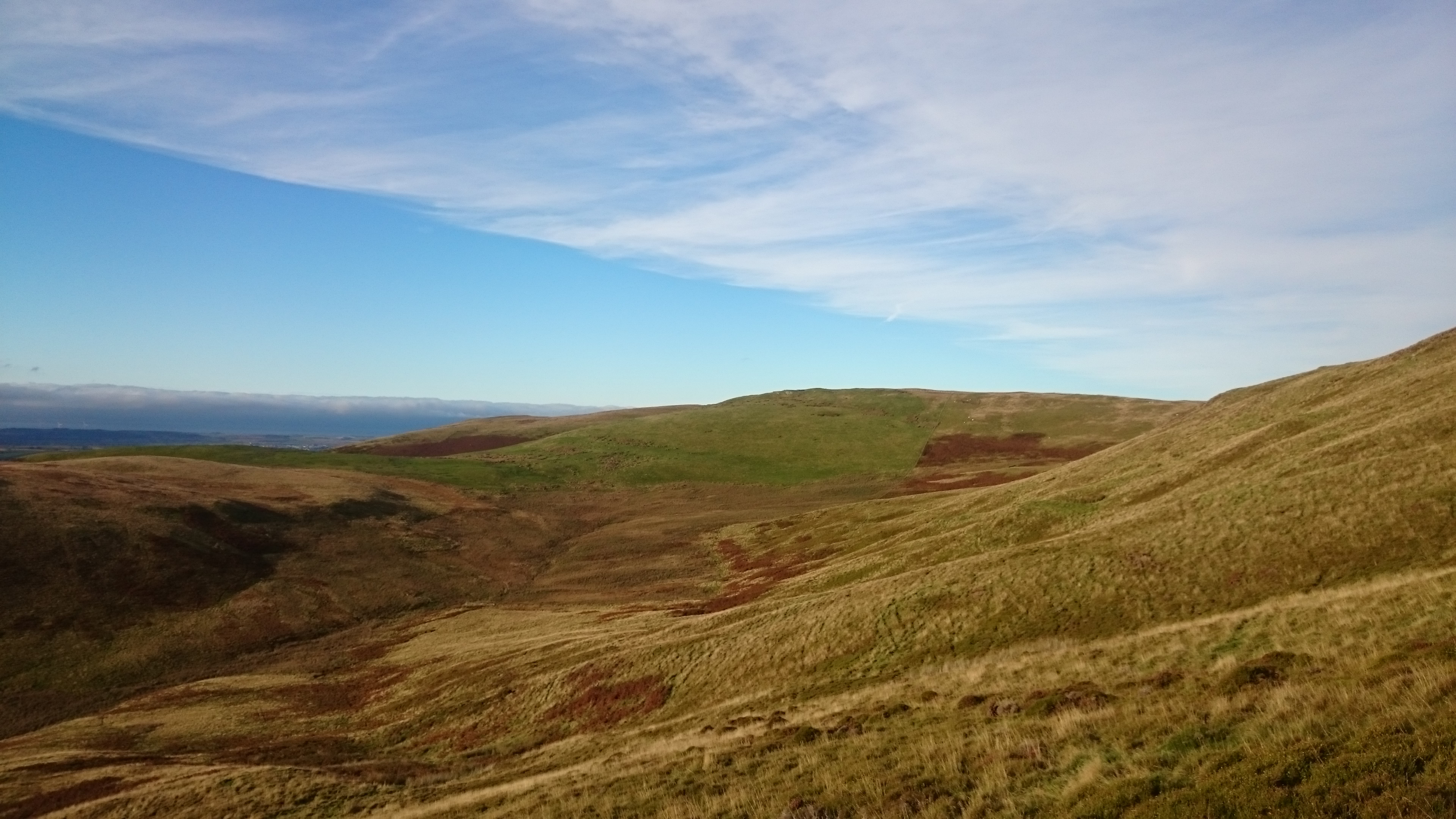 To my left was Fellbarrow. I know I have a habit of wandering aimlessly, but it would certainly have to keep for another day.
Low Fell has several tops and although I was stood by a significant cairn, that one over there looked to be the highest. So off I went. I had hoped to take some photographs of Buttermere but the light wasn't quite right, everything was coming out too dark, so I decided to head back down to the col.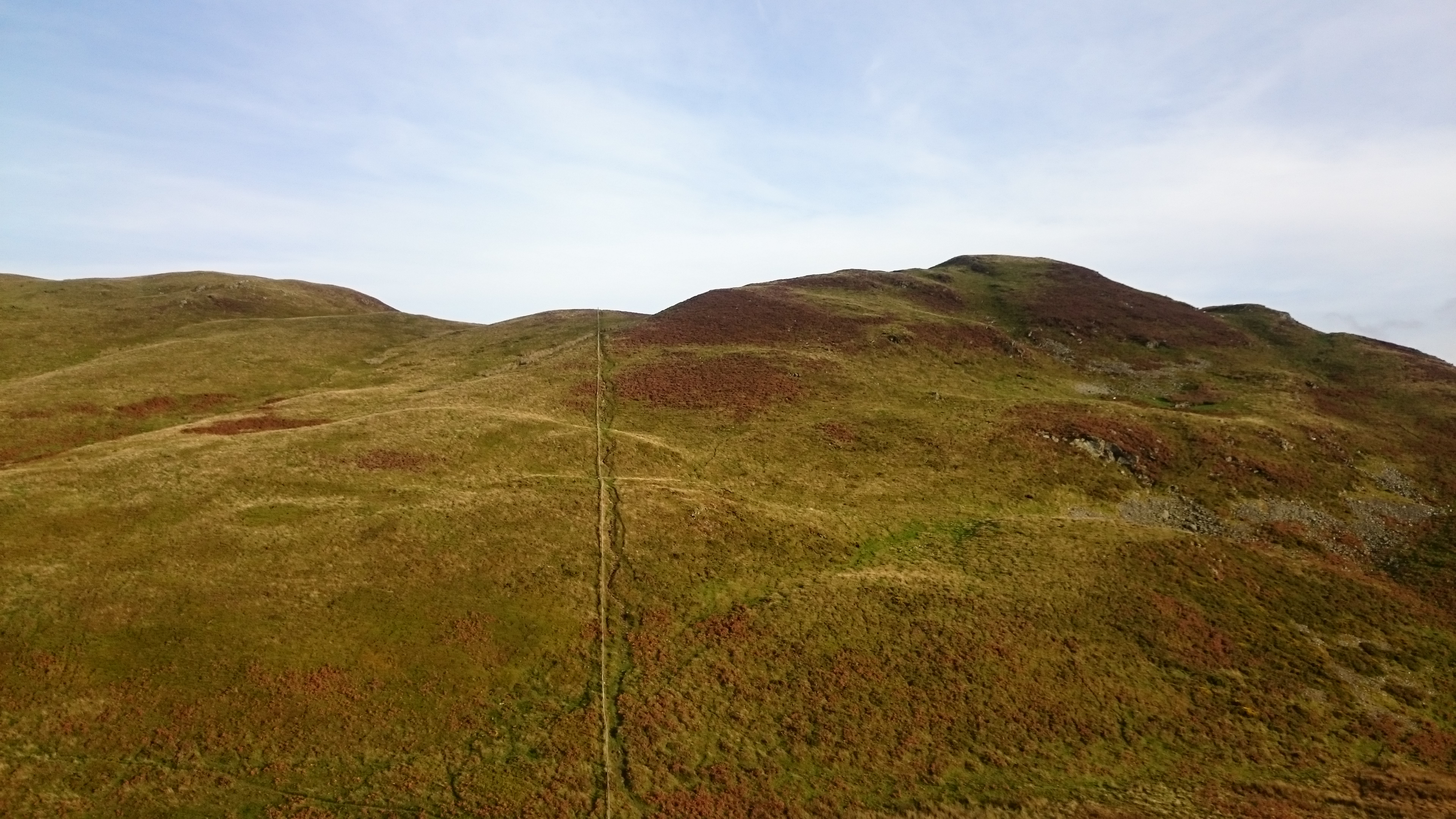 Back down at the col I look up at the two main tops of Low Fell. The question now was, do I call it a day and head for home or push on up to Darling Fell?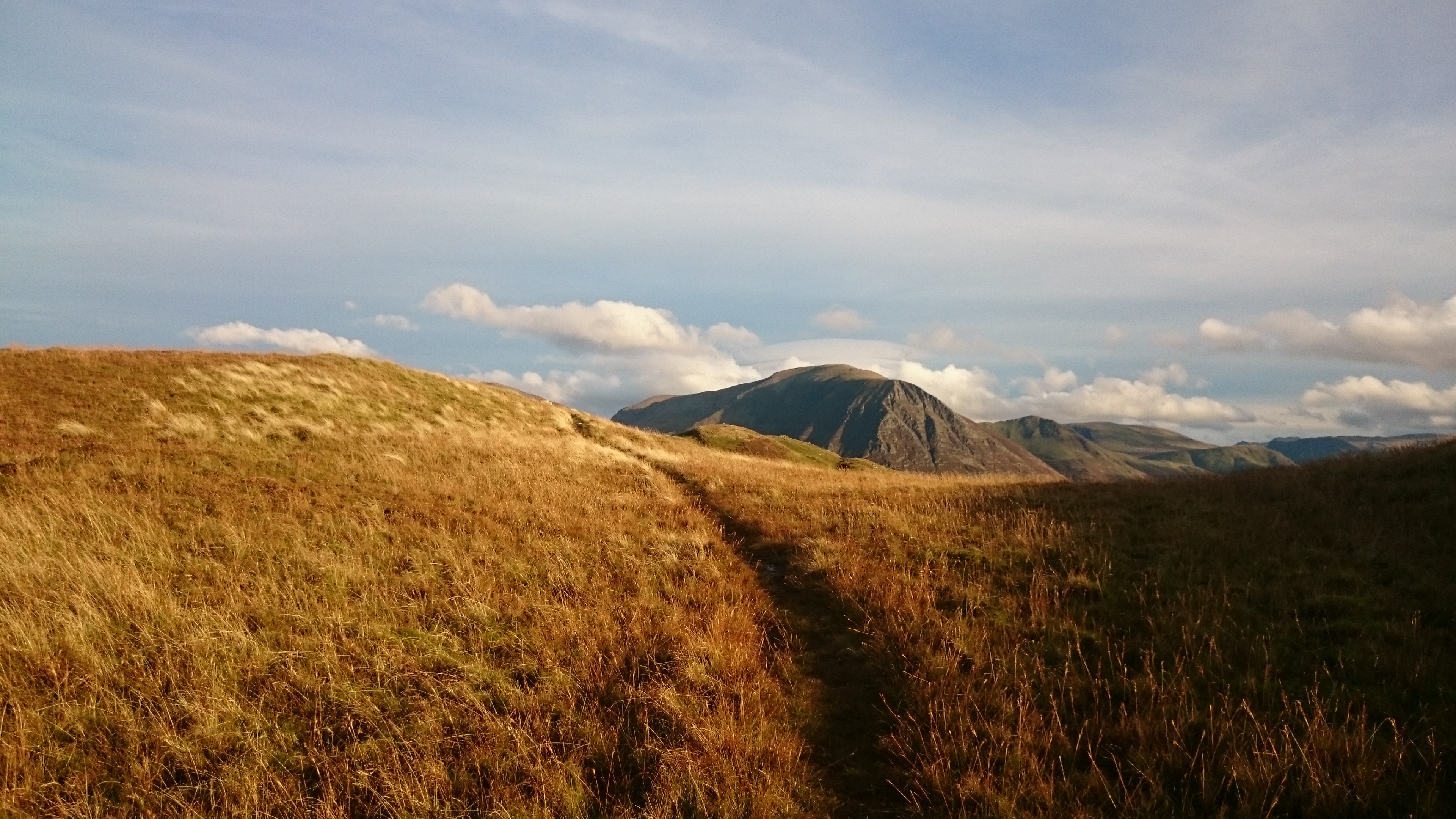 With the skies brightening a little, I made the decision to head up onto Darling Fell and what a great decision it was. On approaching the summit I turned and looked behind to be rewarded with Grasmoor coming in to view. It looked stunning in the autumn sunshine.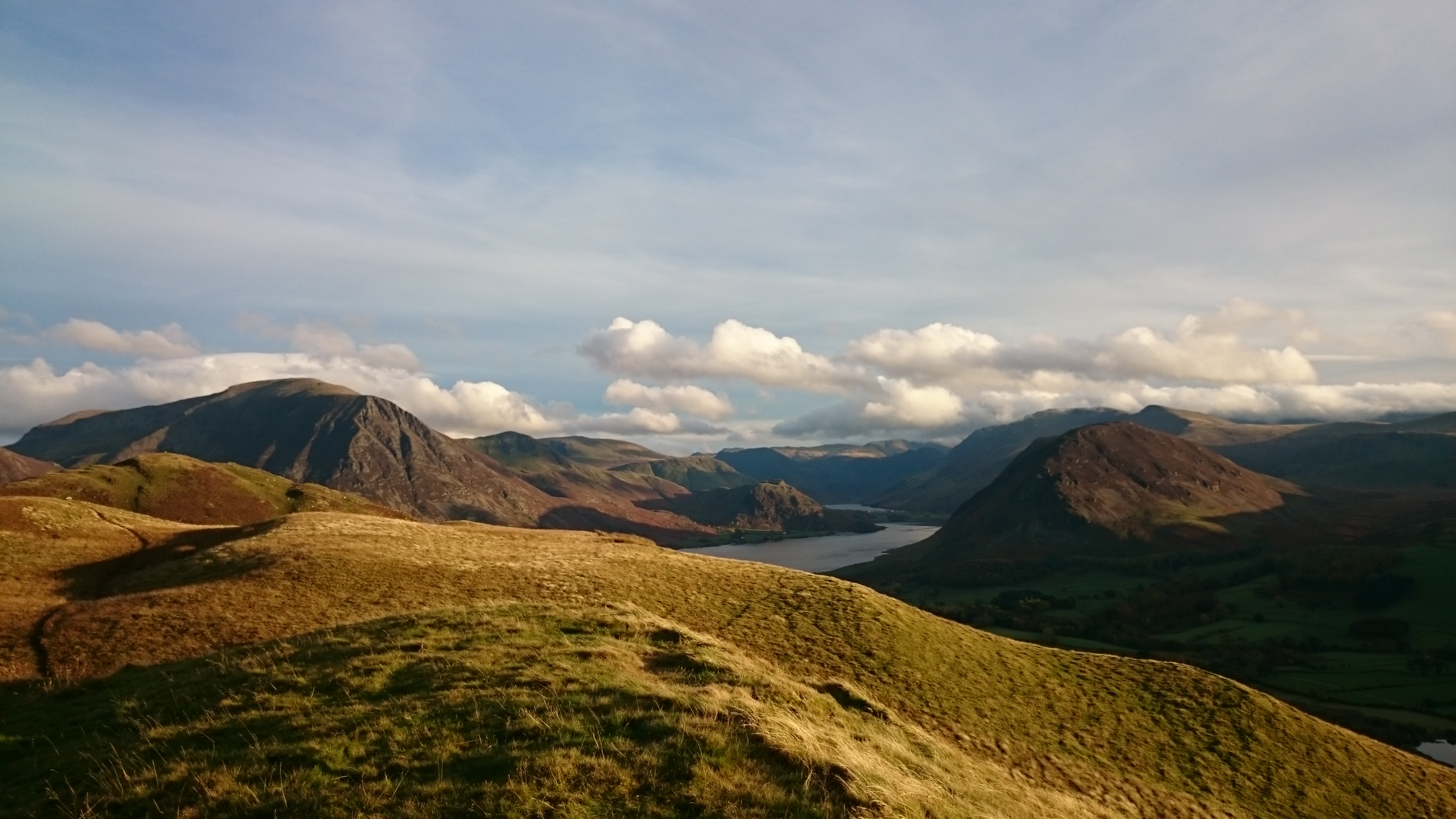 This is exactly what I had been hoping to see and photograph earlier. With the sun now free from the clouds that had hindered it earlier I was now rewarded with superlative views over Crummock and through to Buttermere. The route of our Vale of Lorton walking holiday.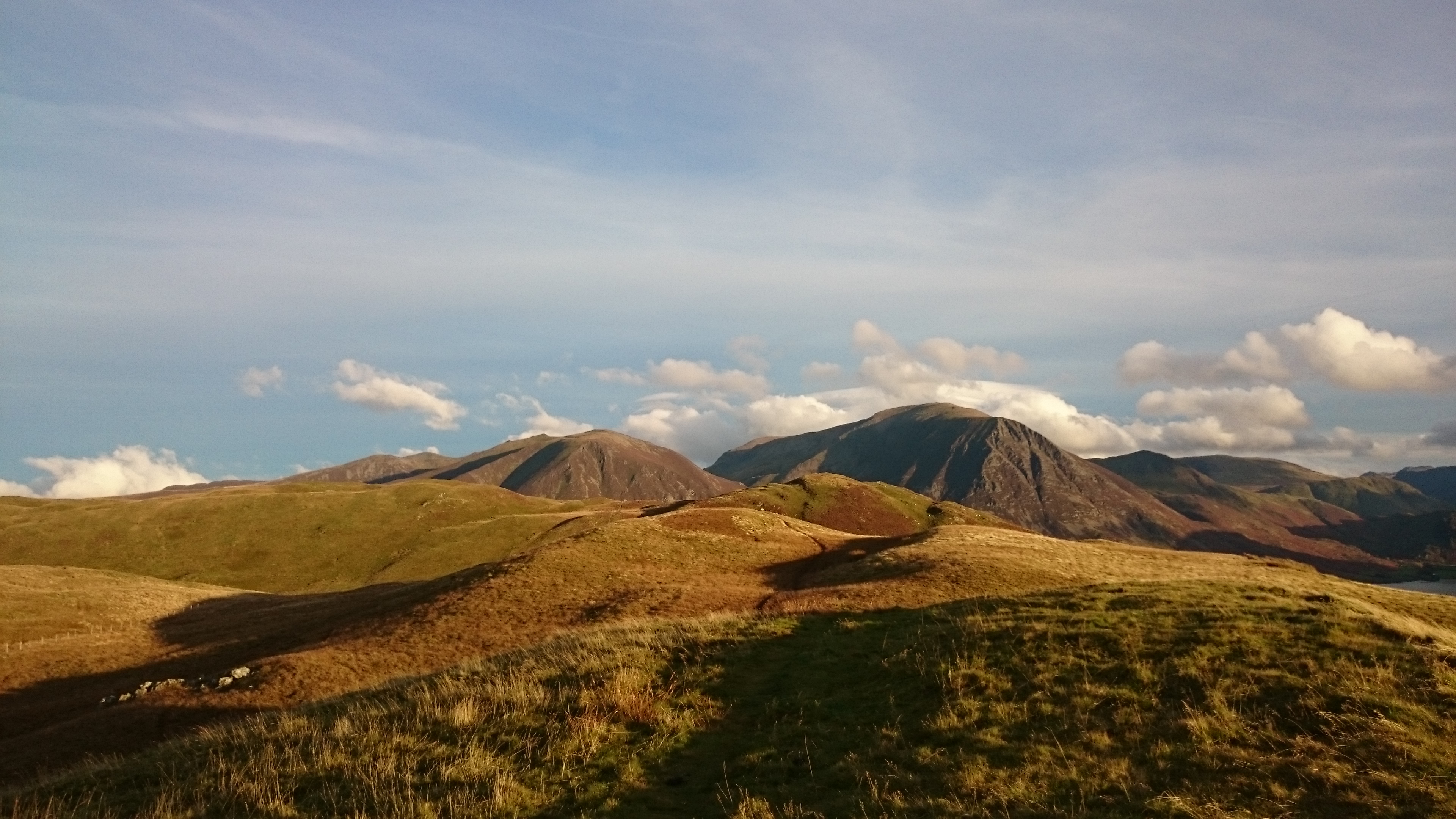 Whiteside sits to the left of Grasmoor. The great gash in the front of Grasmoor is Lorton Gully. Under the guidance of a more experienced friend I once enjoyed scrambling up the gully to ascend Grasmoor. A thrilling experience!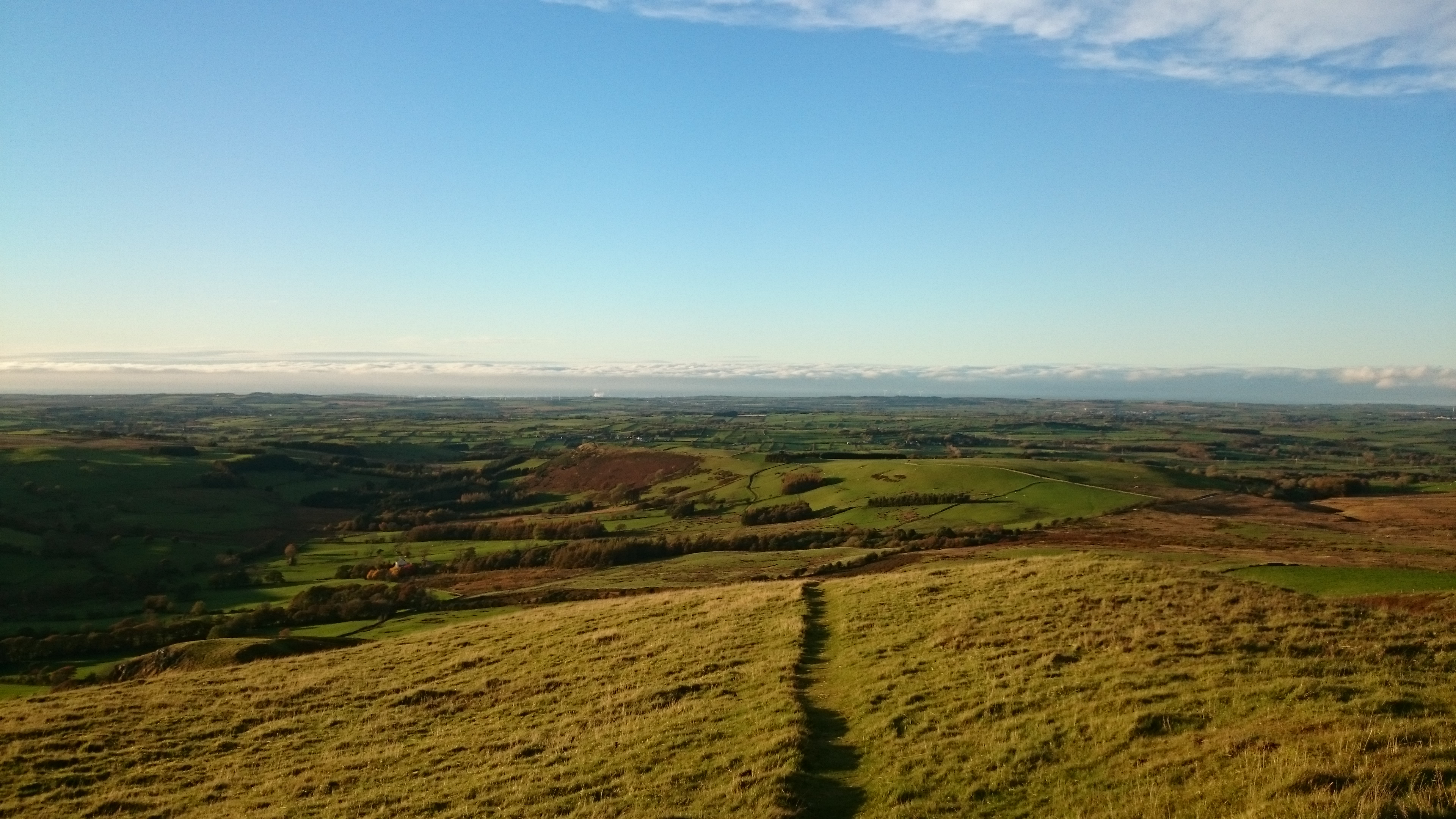 After savouring the views for a while I made my way off the back off Darling Fell enjoying the views out to the west coast.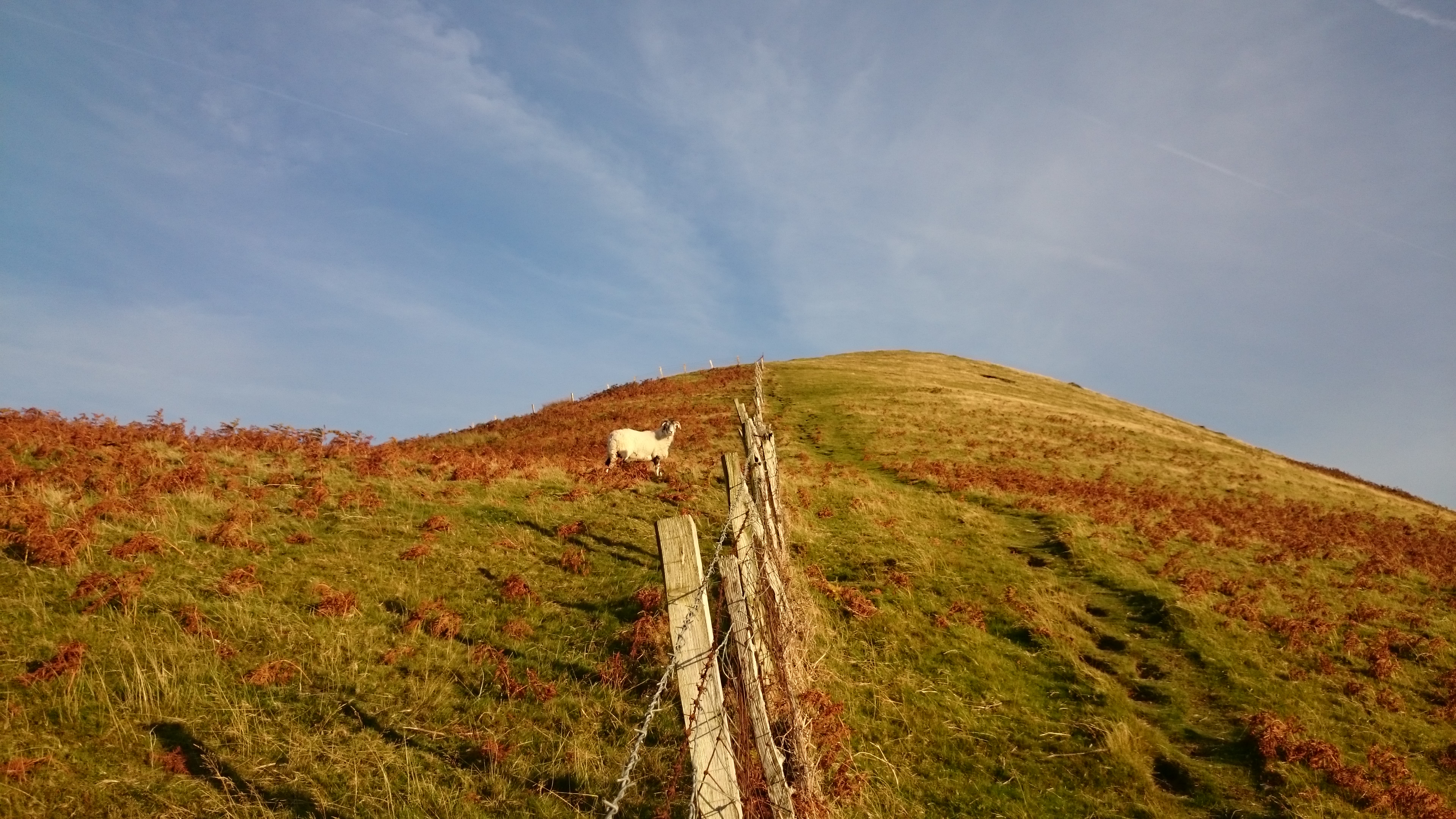 Time for one last look up at Darling Fell to see I'm being watched off the fell by a lone sheep.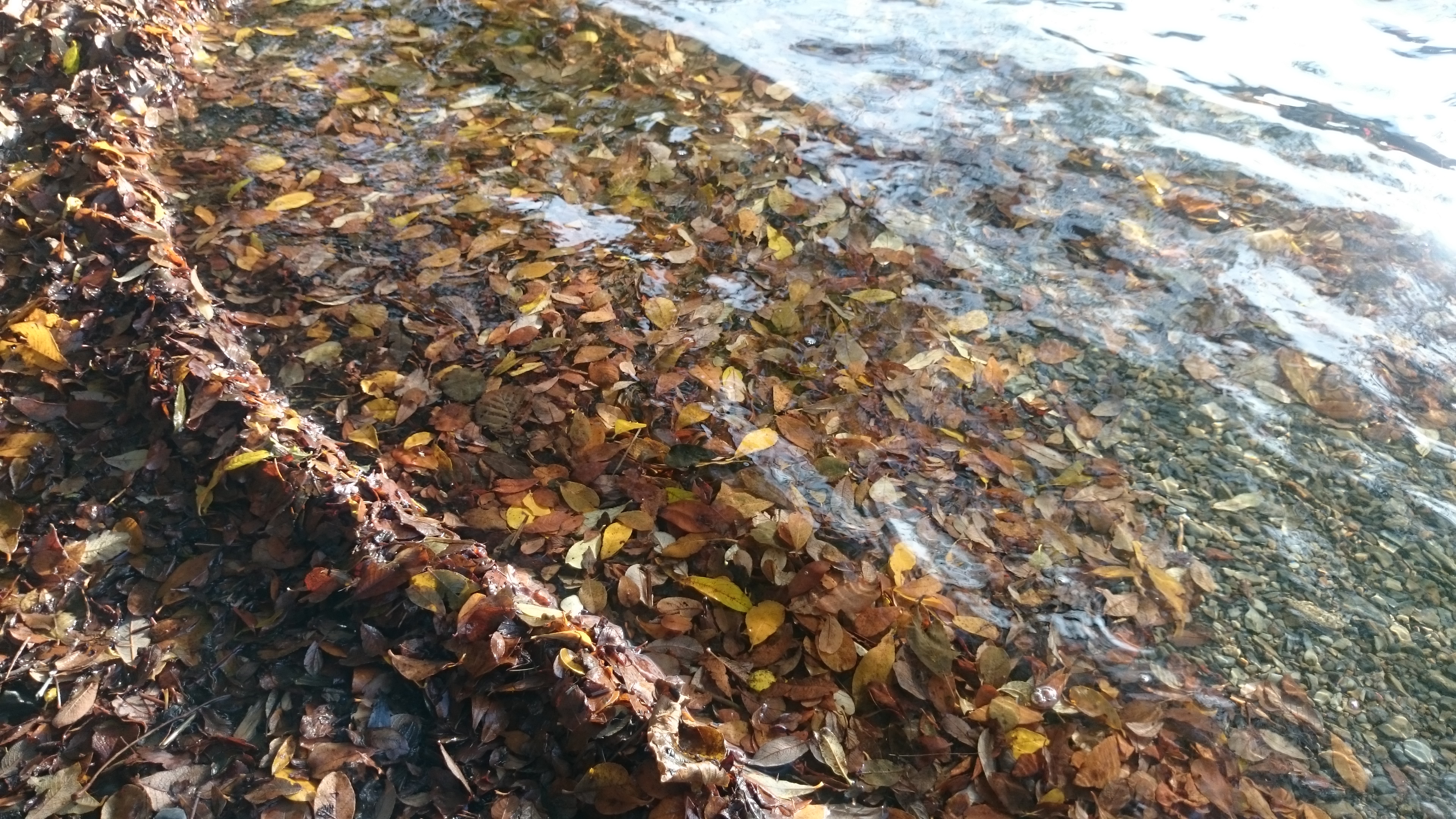 Back down by Loweswater I'm enchanted by the autumn leaves in the water as I change out of my boots.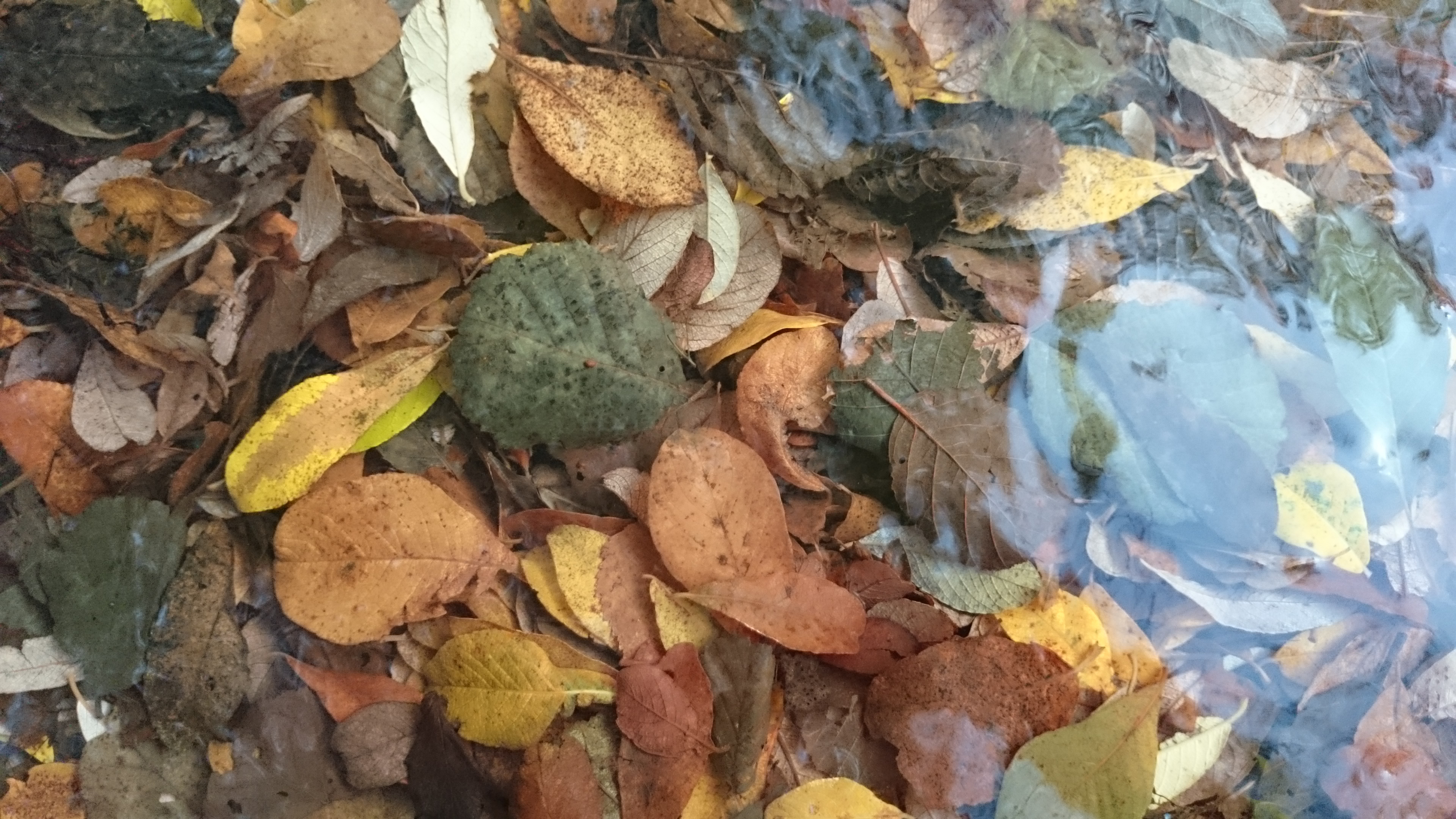 So, a successful first trip onto Low Fell and Darling Fell, helped by the glorious afternoon autumn sunshine. There will of course be return trips to discover what else is up there and of course a walk along to Fellbarrow.
Now I wonder if any of our Vale of Lorton walkers were passing beneath me as I was up there?
For more information on the Vale of Lorton or any of our walking holidays, email us info@mickledore.co.uk or to speak to any of our walking holiday experts, call 017687 72335.