A Memorable May
By Mark Wright
Well wasn't May a memorable month? So many of you have been messaging us on Facebook, Twitter and Instagram sharing updates, fabulous photographs and kind words from your walking holidays.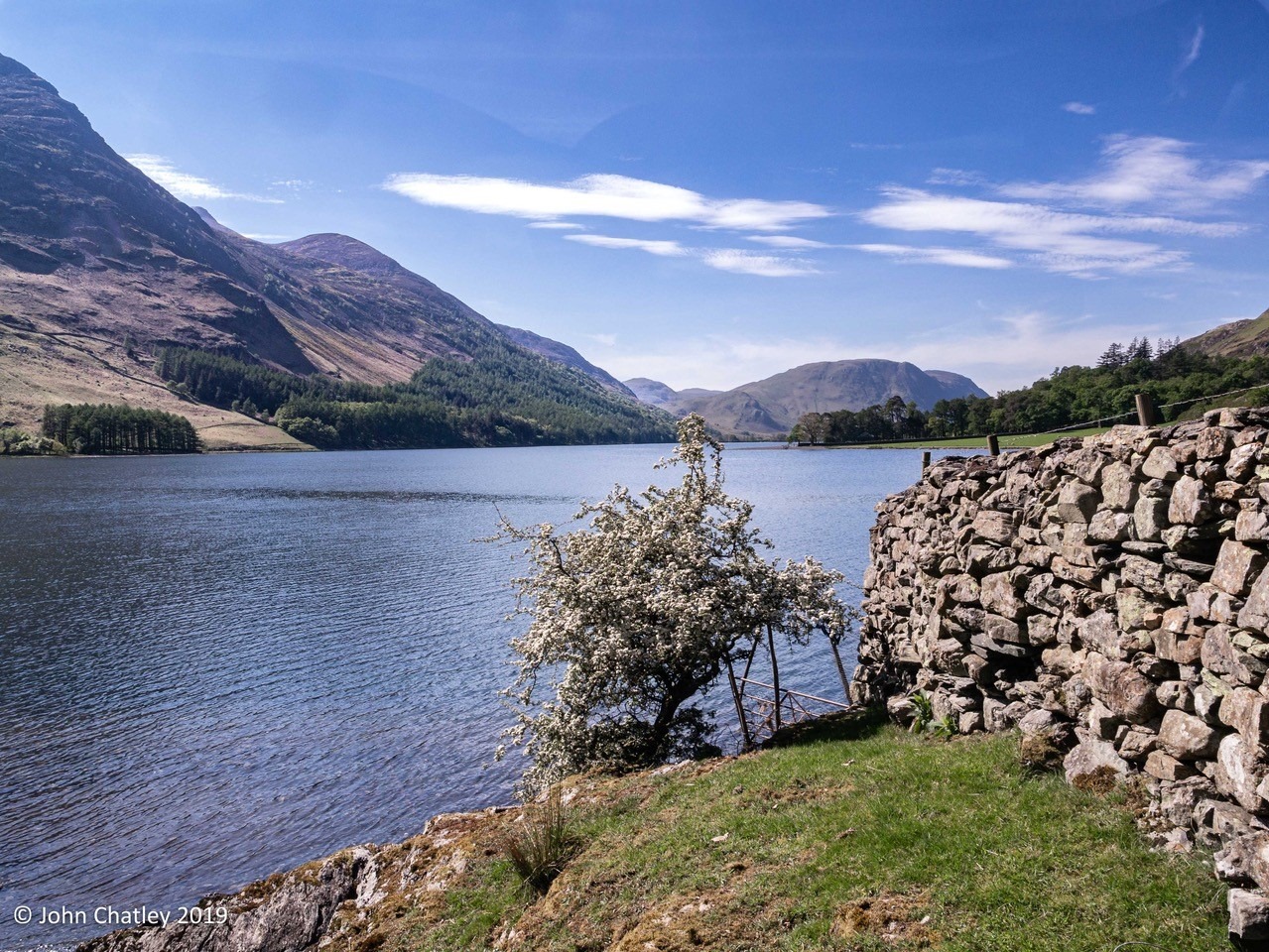 Having enjoyed the West Highland Way in 2016 and the Inn Way to the Lake District in 2018, John and Jennifer Chatley returned to us in May to walk our Tour of the Lake District.
"This is the third walking holiday we have booked with Mickledore since 2016. The tour provided the opportunity to walk in many of our favourite parts of Cumbria as well as parts we had never visited before; a journey taken at walking pace. Mickledore organised a package to exactly meet the details of where we had told them we wanted to stay including, in some places, a particular Inn or B&B. Having provided us with a comprehensive information pack Mickledore left us to enjoy the tour. There's no fuss but the staff are just a phone call away should you need them. Once again, the luggage transfer arrangements worked perfectly. We have very much enjoyed all of our holidays with Mickledore and recommend them without reservation."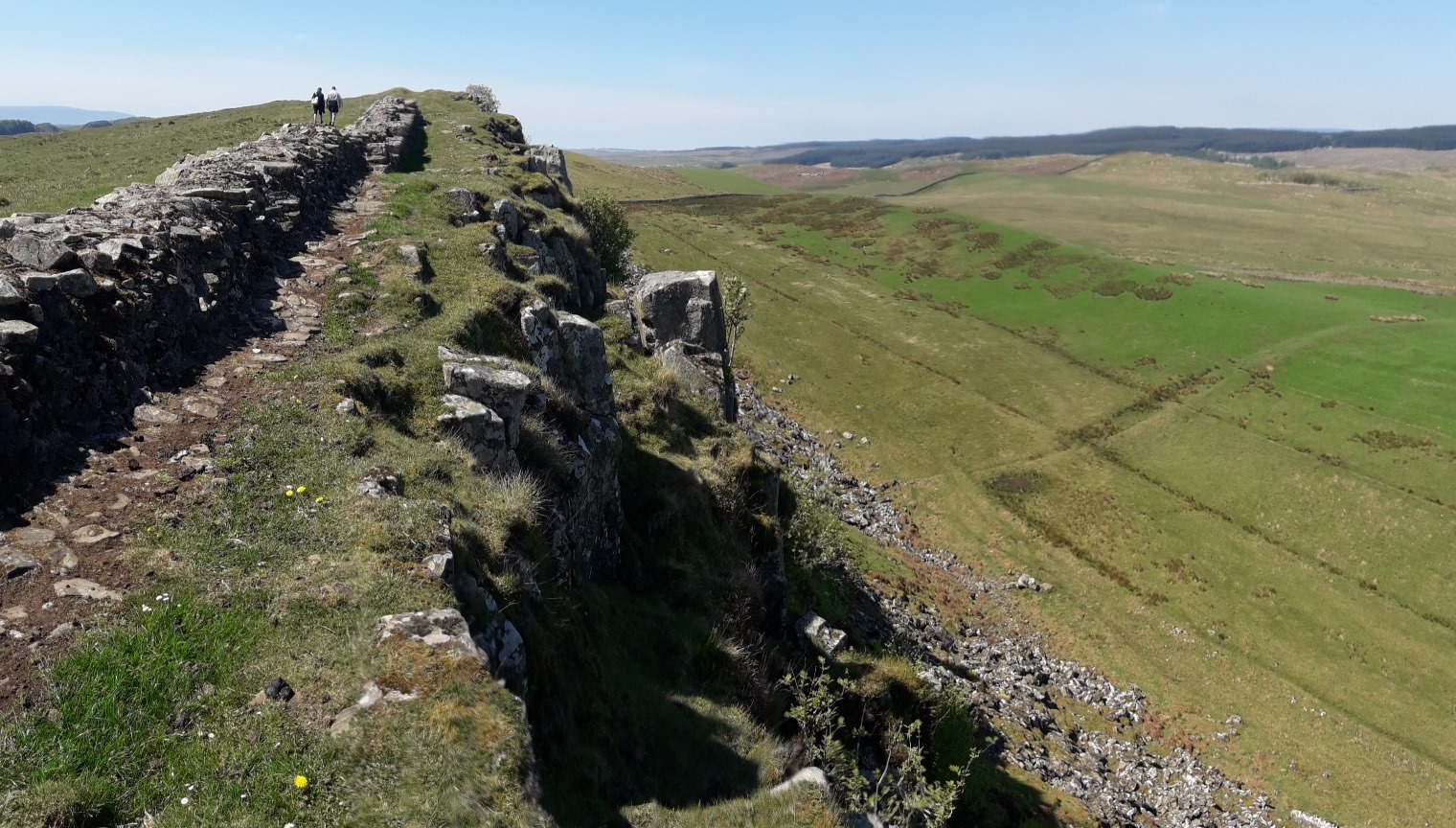 Hadrian's Wall was the choice of Wouter van Mol and his brother-in-law Pieter.
"The trip that my brother-in-law Pieter and I made along Hadrian's Wall was unbelievably good. Really a very good organization of you all. All stays were as we expected. Even better sometimes. They all receive points between 8 and 10. A friendly face at the welcome makes the tired feet forget. Certainly, the Hunter Crook Lodge and Lanercost Equestrian and Country deserve a big compliment. Not only the beautiful location but also the possibility of the excellent dinner was beyond expectations. Of course the beautiful weather made our trip even more fun. Also the sometimes very nice encounters with the other guests in the b&b. The accompanying guidebook was very helpful in getting to know the wall better. In the future I will certainly think of you for a next walking holiday."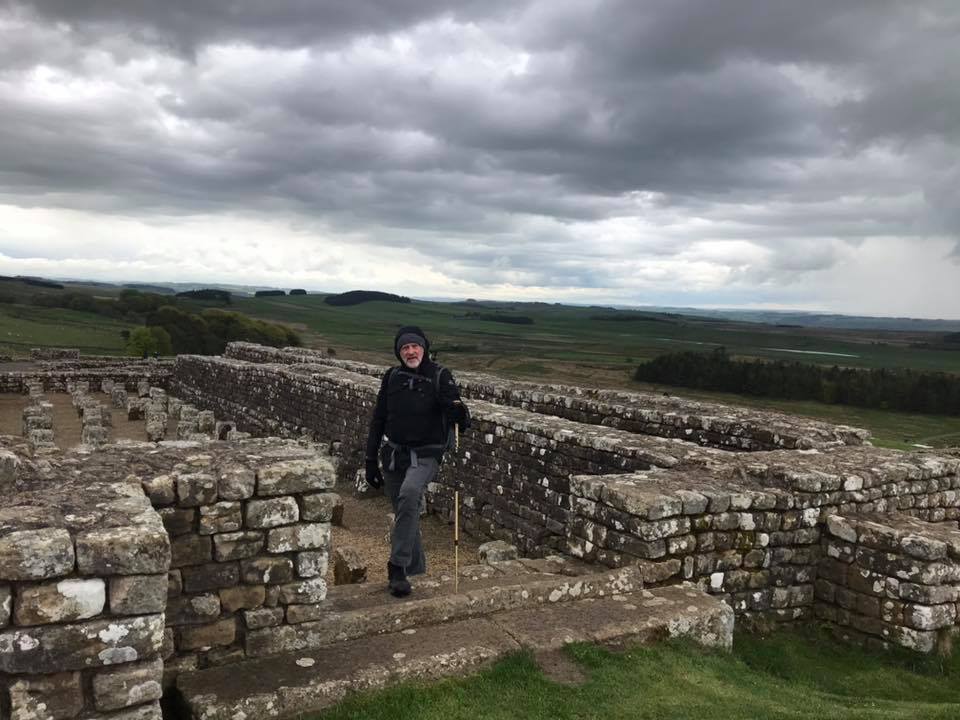 Also walking Hadrian's Wall was Belinda and Michael Green. They enjoyed our Highlights Holiday from Corbridge to Carlisle.
"This was our first planned walking tour using a tour planner and Mickledore has set a very high bar for any future walks. The team's planning, comprehensive communication and availability for questions helped us relax about our accommodations (and our ability to walk 10 -12 miles daily) and enjoy the experience. We will always use Mickledore when planning walks in the UK!"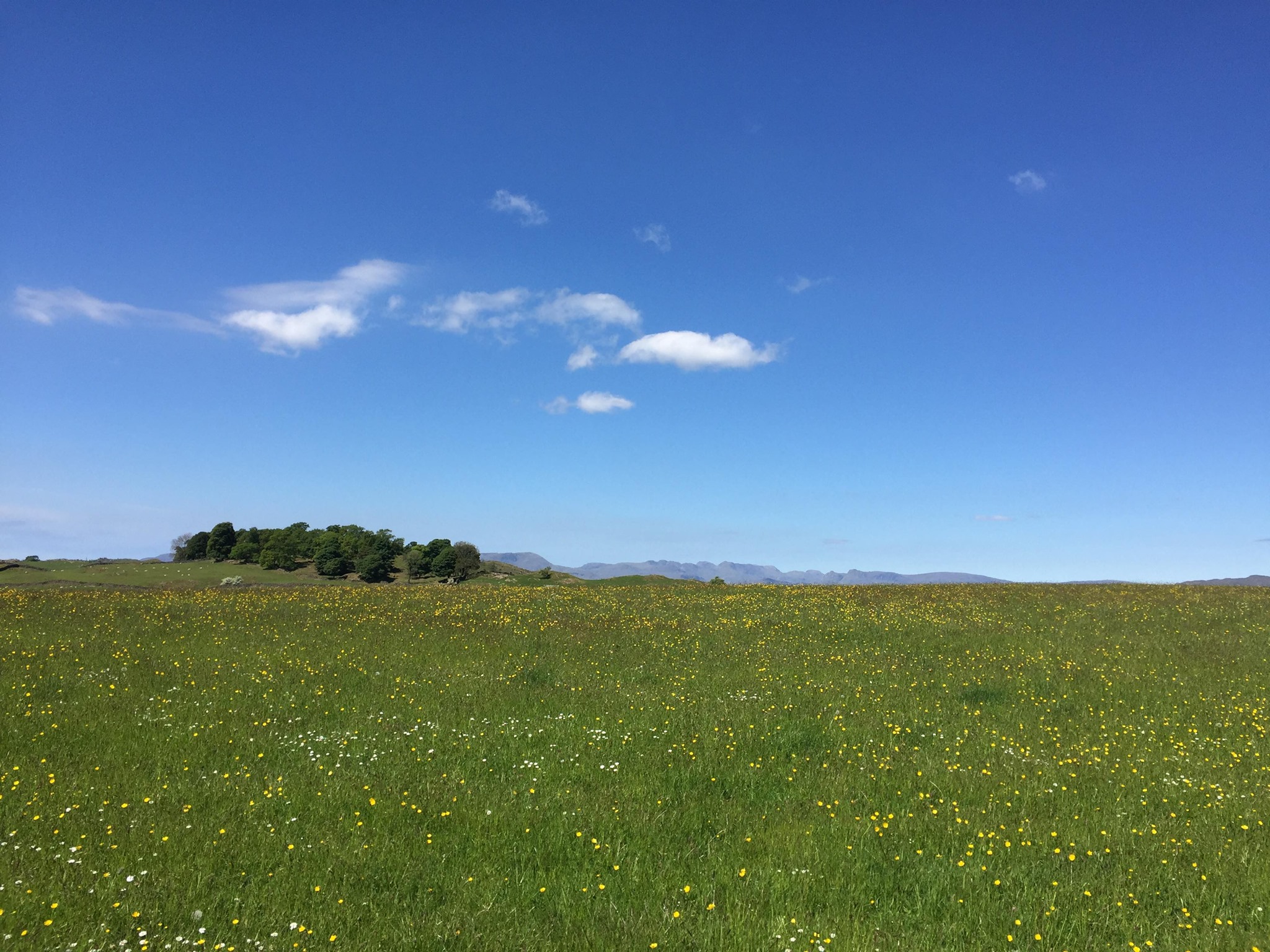 Karen Orman is a great supporter of Mickledore and Karen was out enjoying the Dales Way in May.  As she did on the Cumbria Way and the Herriot Way, Karen took some fabulous photographs along the way. This is our favourite from this trip.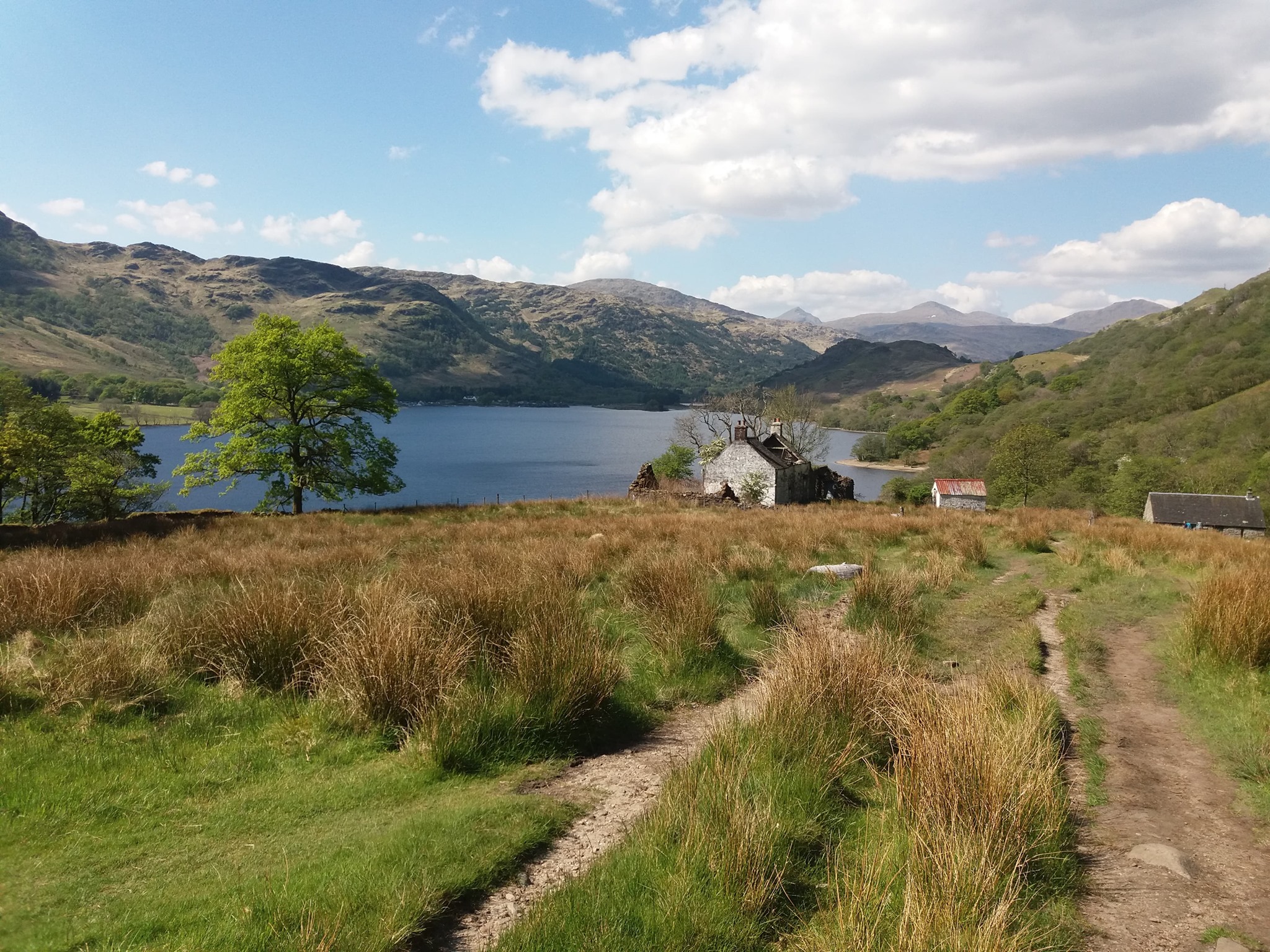 With five solo Mickledore holidays already under her belt, Judith Cutler walked the West Highland Way in May, and as always, had a thoroughly enjoyable time doing so.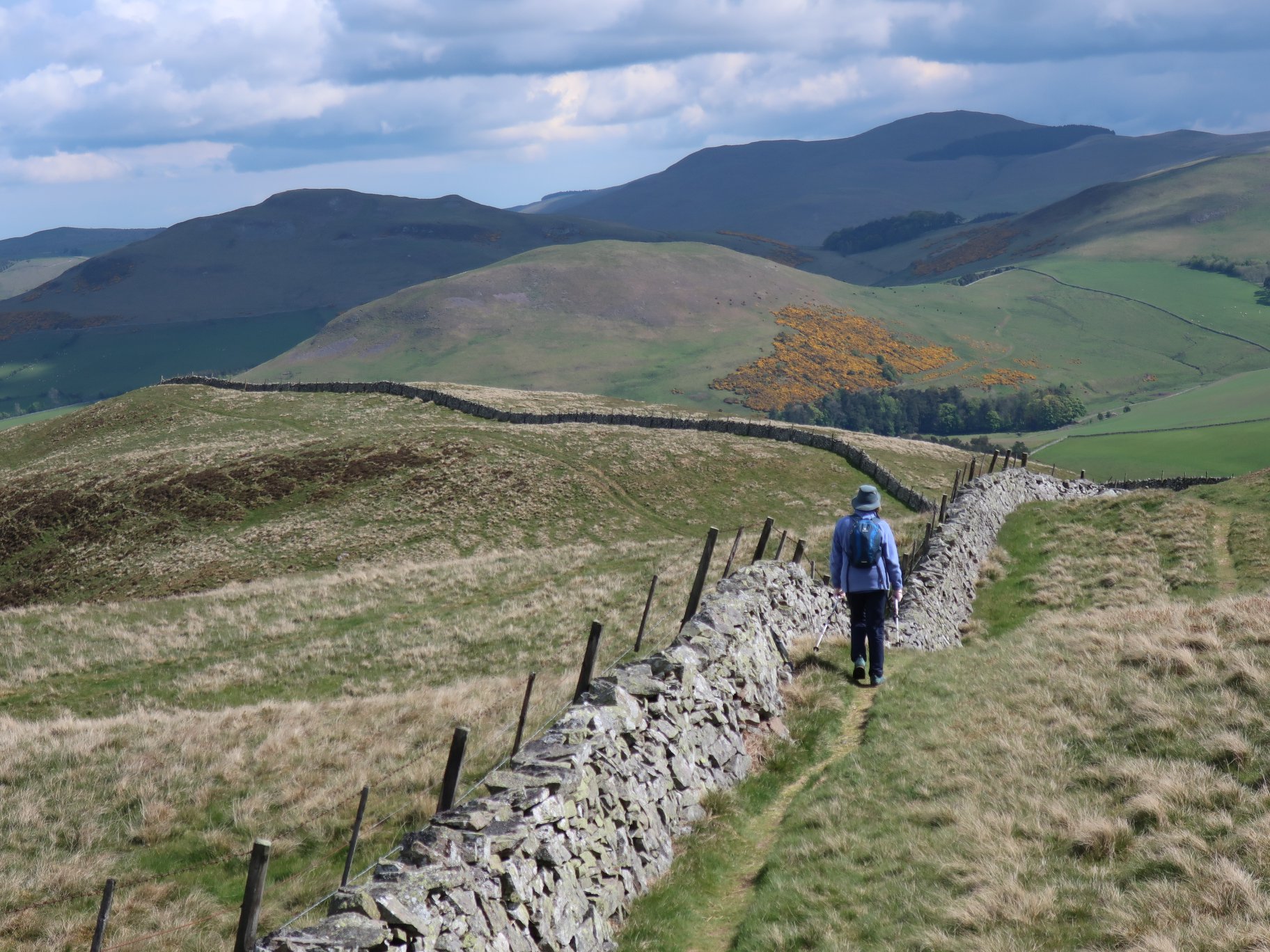 Michael and Angela Harries returned to us to once again journey along St Cuthbert's Way from Melrose in the Scottish Borders to the Holy Island of Lindisfarne in Northumberland. More great memories and superb photographs for Michael and Angela.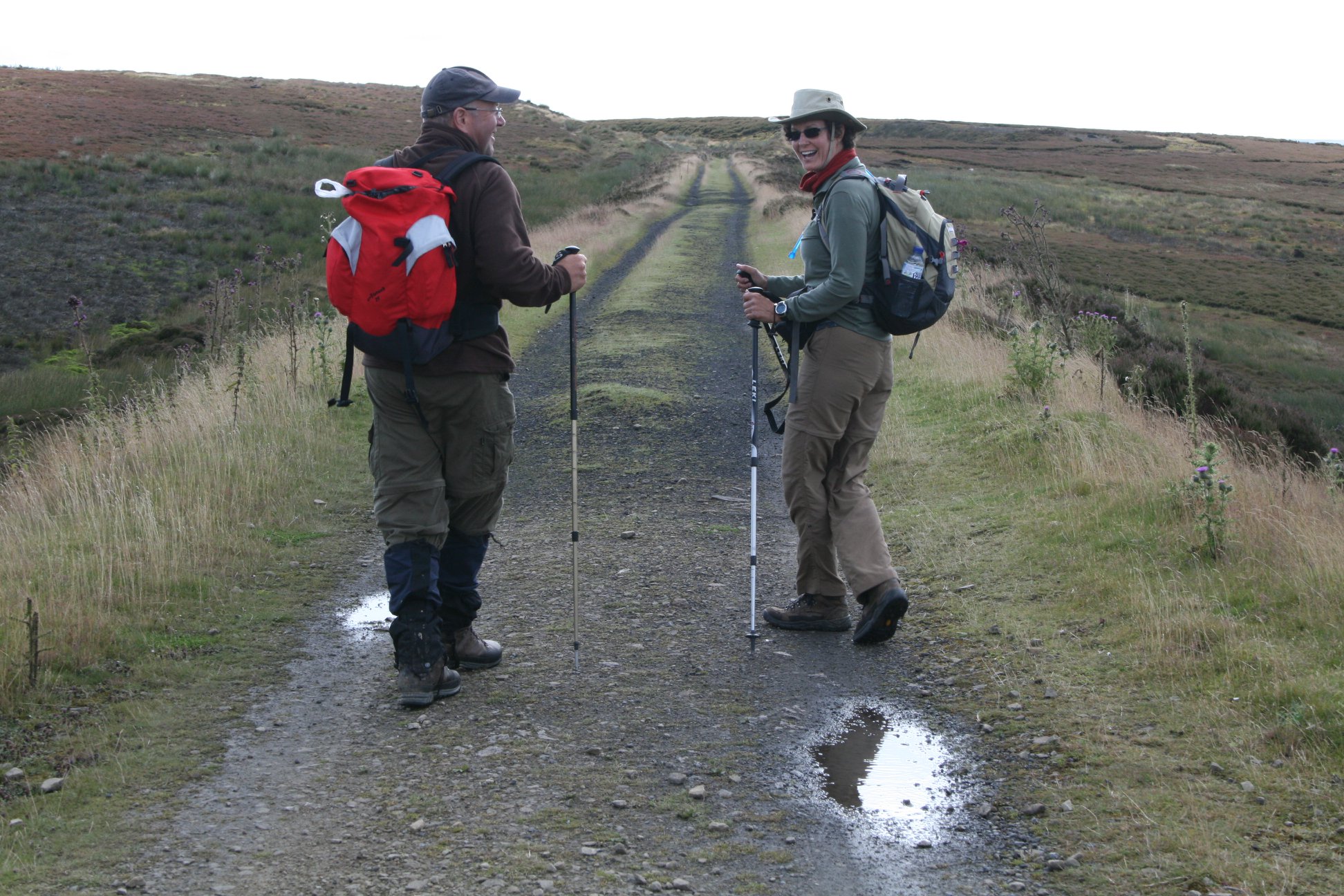 At the end of May Anton van Assen set off walking the North Devon section of the South West Coast Path from Minehead to Westward Ho! Here's what Anton had to say before setting off …
"After walking Coast to Coast (2009), the Pembrokeshire Coast Path (2015) the Cotswold Way (2017) and Hadrian's Wall (2018) with the support of Mickledore Walking Holidays you might say I am quite experienced with them. All these walking holidays have been absolutely beautiful in every way. At the end of the day our bags were always there. Carefully selected accommodation. Service as it should be.
This year I will start the longest National Trail, the South West Coast Path in Minehead, together with my old and good friend Paul Speelman. We will walk in the footsteps of Raynor Winn and her husband Moth as written in her book 'The salt path'. We both share the love for the British countryside, the friendly British people and the charming British villages. Of course we hope to stay in good health to walk on for many years to come. Right now 630 miles to go…."
We can't wait to hear how Anton's adventure on the South West Coast went and to see his photographs, and we really can't wait to see what our walkers will send us throughout June and the duration of the summer. We're very excited. We'll keep you posted!
For more information on any of the holidays mentioned here email us info@mickledore.co.uk or to speak to any of our walking holiday experts, call 017687 72335.