What a Wonderful Week
What a wonderful week we're having. Spring has certainly arrived in the Lake District. Monday through until Thursday we were blessed with wall to wall sunshine and I was lucky enough to be able to get out and enjoy it.
On Monday I parked up at the Three Shire Stone on Wrynose Pass and walked along the tops to Coniston Old Man and Dow Crag. The famous boundary stone marks the location where the historic counties of Lancashire, Cumberland and Westmorland once met. Cumbria was created in 1974, prior to that time, Monday's walk would have taken place in Lancashire.
One of the highlights of my walk was the view back over Wrynose to the Scafell Range. I always enjoy seeing the bite-like gap of Mickledore between Scafell and Scafell Pike.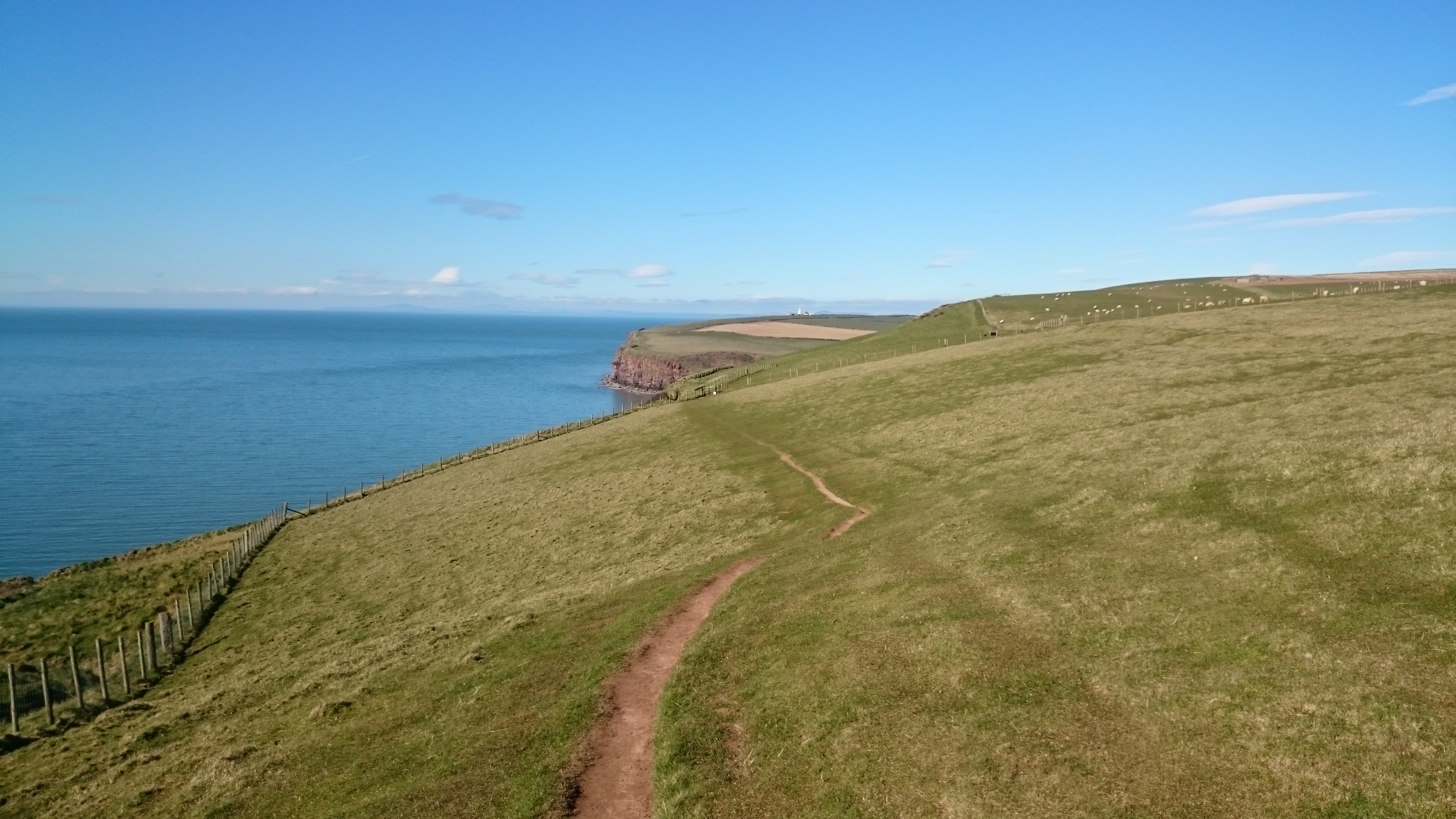 On Tuesday I had a little less time to spare but I did manage a short walk along the coast from St Bees to the lighthouse. It is of course the start of Alfred Wainwright's Coast to Coast, one of our most popular walking holidays. It's a walk I never tire of and the warm sea breeze was like a fragrance.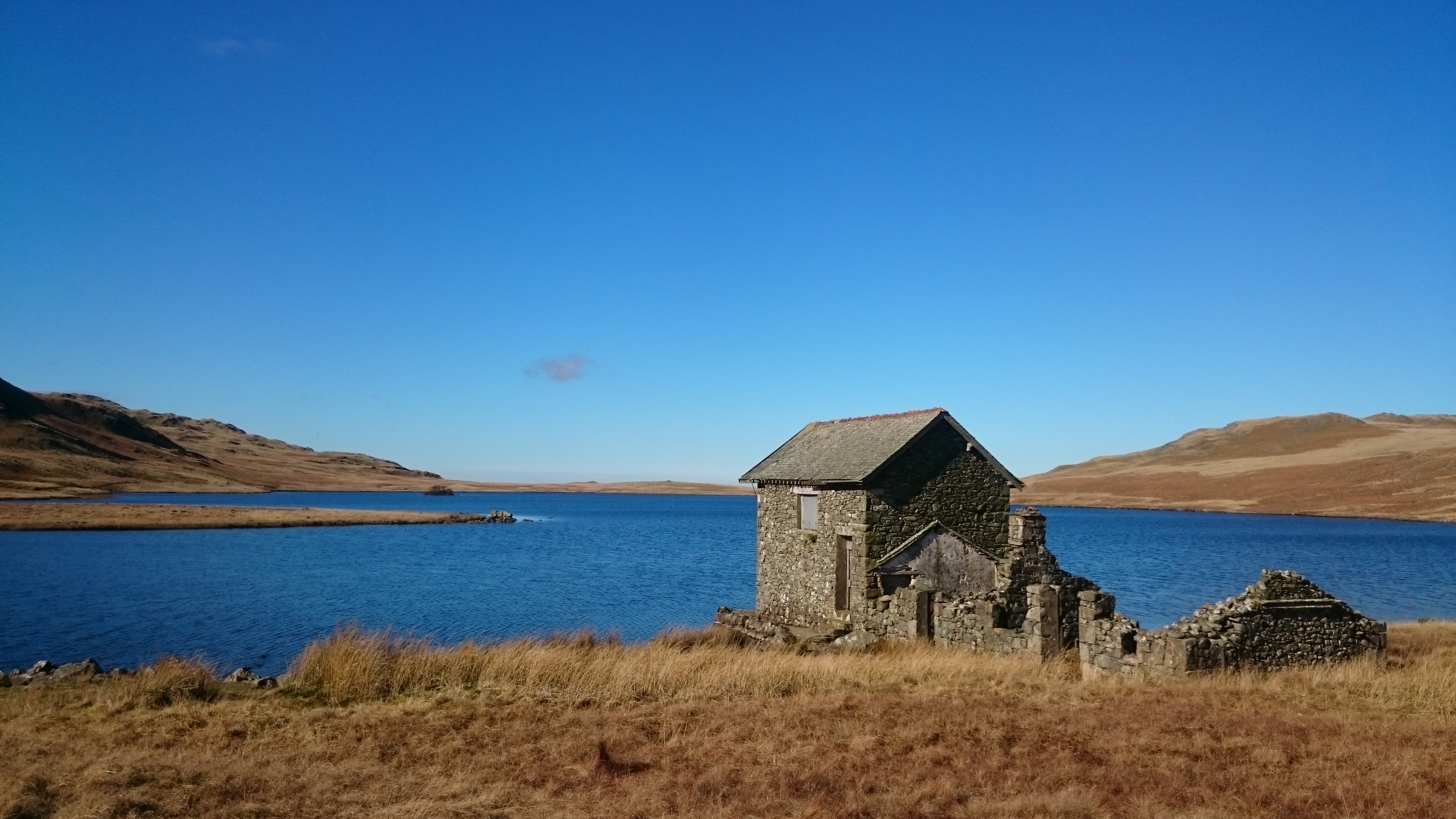 Wednesday morning felt like summer never mind spring, it was absolutely glorious. I made my way round to the Eskdale one of the most peaceful areas of the Lakes. I visited Devoke Water and it was sublime. Not a soul around, not a sound to be heard. It's not that I grudge others enjoying our beautiful landscape, not for a minute, encouraging others to walk our beautiful countryside is how we make our living after all, but just for that hour, alone by the water, life was idyllic.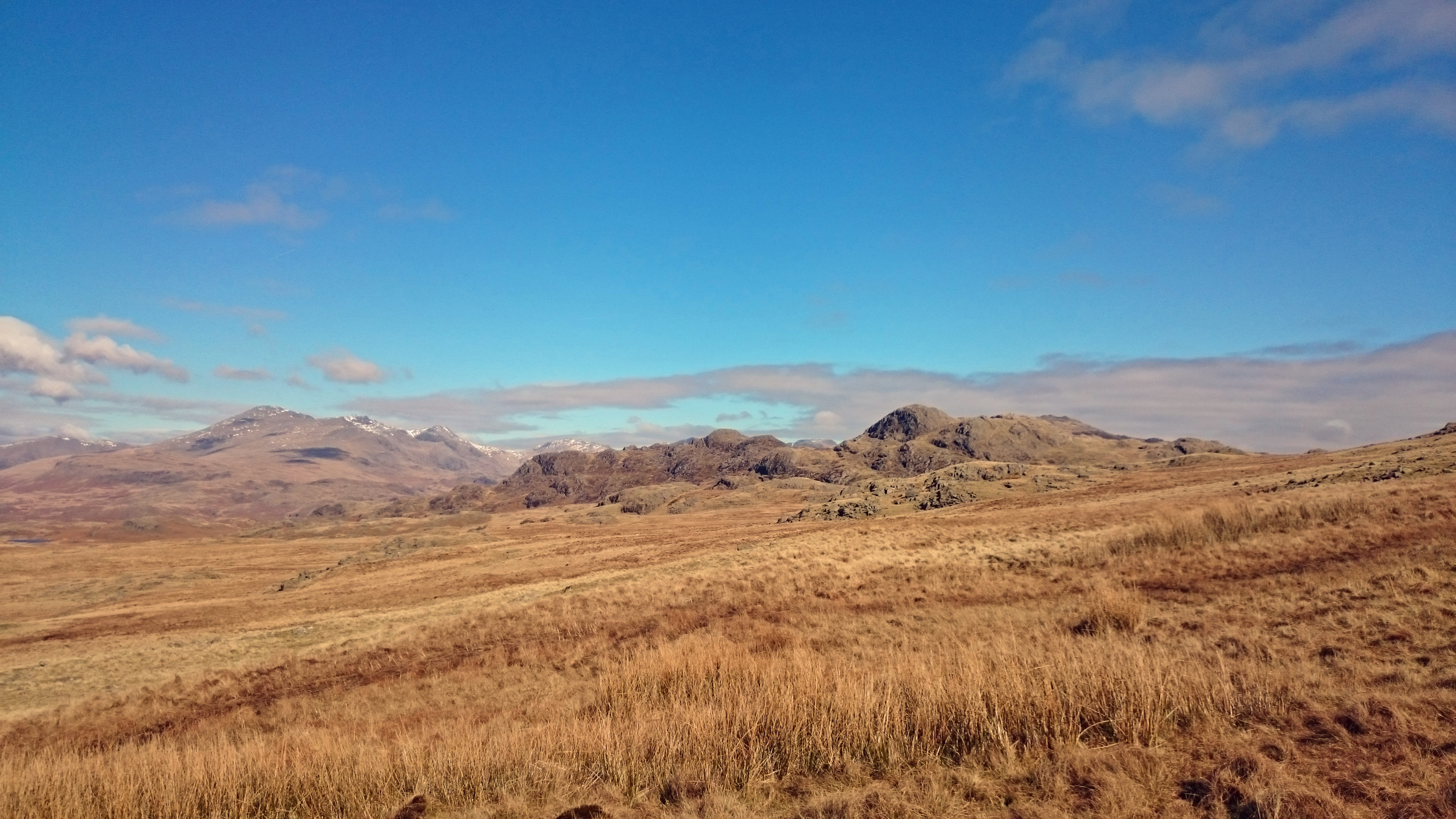 Eskdale was far too nice to rush away from and I had a few more hours to spare so I headed across the moorland onto Green Crag where I was rewarded with superlative views into the back of the Scafell range. I was also able to look over to the route of our Inn Way to the Lake District walking holiday as it journeys from Wasdale over into Eskdale.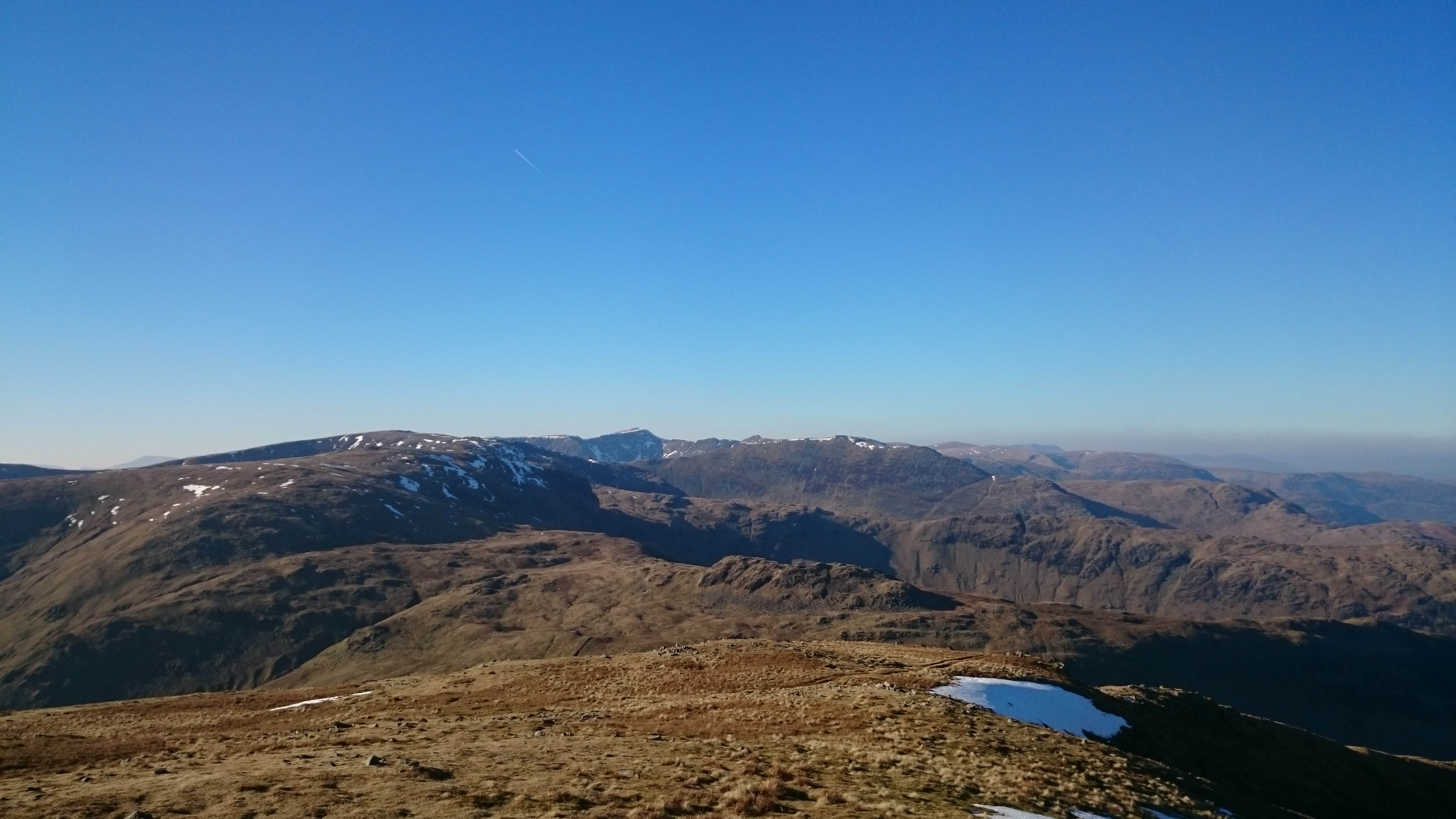 In truth I hadn't planned on walking on Thursday but through a series of events I found myself driving over Kirkstone Pass. I parked up at the top of the pass to soak up the views and there above me was Red Screes, beckoning me. Now the Inn at the top of the pass kindly advertises the fact it stands at 1481 feet above sea level, so therefore it would only be just over another 1000 feet to the summit of Red Screes. The sun was shining, the air was warm and the walking easy. In no time at all I was stood on the summit taking in the views of Fairfield, Helvellyn, St Sunday Crag and whole host of other favourites. I could also see the route our Westmorland Way walking holiday takes as it passes into Patterdale.
You can enjoy many more images from each of these walk this week on our various social media channels; Facebook, Twitter, Instagram and Google+, we'd love for you to share our journey with us.