Walk after Work
Summer evenings are just the best aren't they? Warm, light evenings are just the perfect invitation for a walk after work. So, on Wednesday after racing out the office and throwing some fruit and water into my little pack, I headed down Borrowdale to the small but beautiful village of Stonethwaite with a view to to walk up Big Stanger Gill and, well, take in the view. In particular, the view of one my favourite tops in Lakeland, Eagle Crag.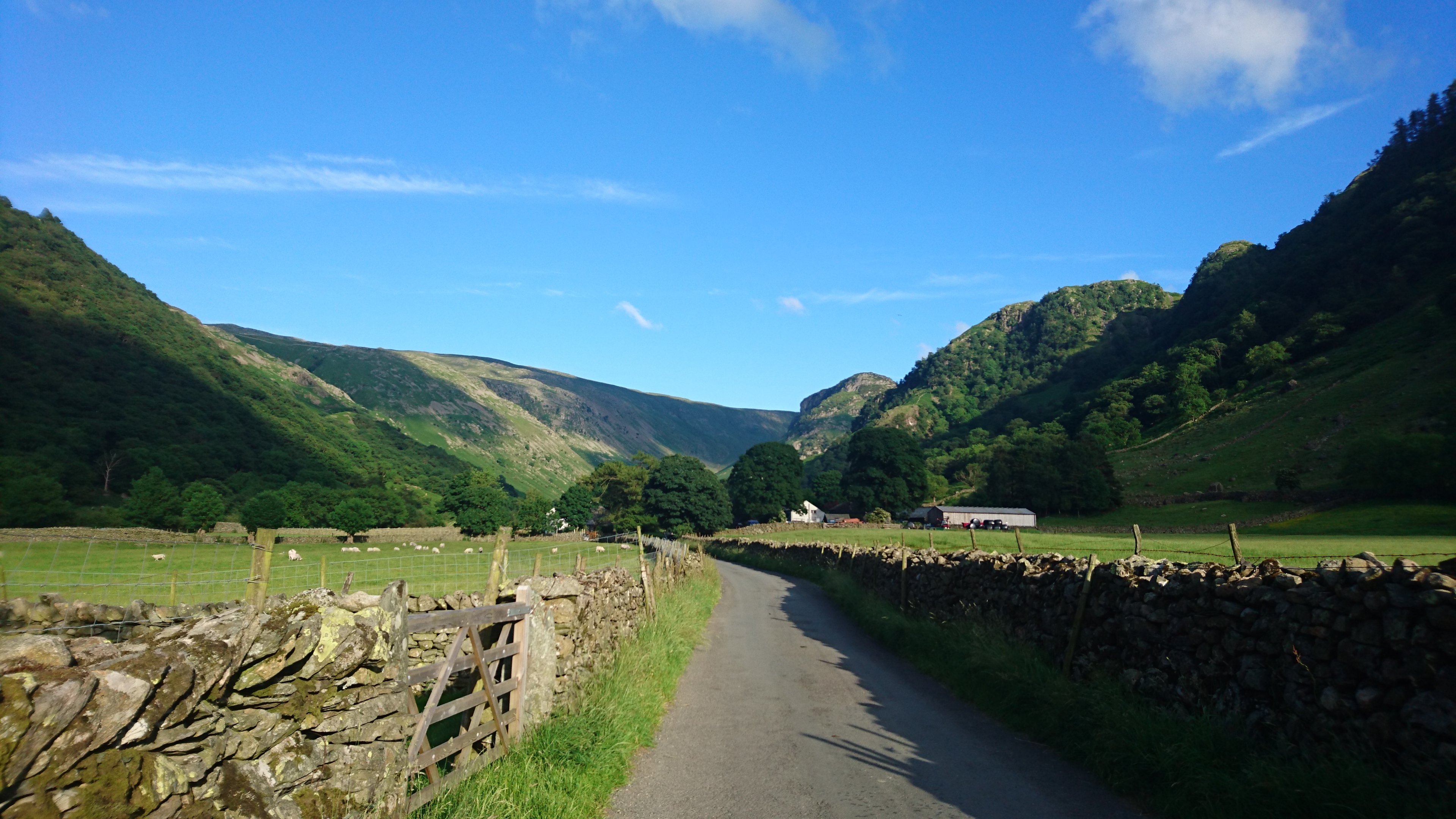 The village is spread over two locations linked by a narrow road, and it's when you walk along this road that you first catch sight of Eagle Crag in the distance. To the right, from this angle appearing to be towering over it, is Alisongrass Crag and it's just to the right of there where Big Stanger Gill leads the walker up onto Bessyboot, Rosthwaite Fell and beyond there Glaramara. There are some wonderful names in this area.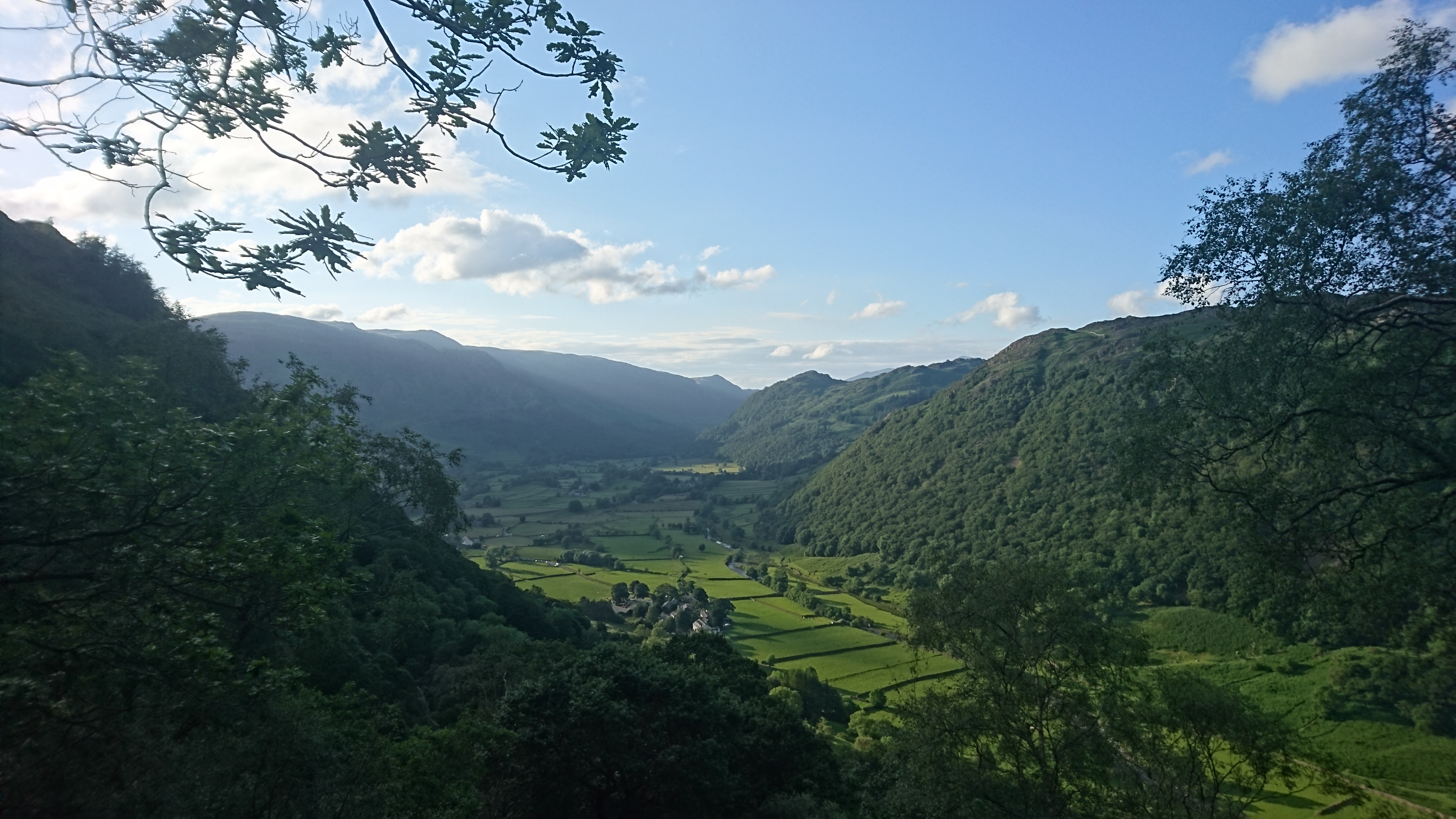 There's a steep but manageable pitched path alongside the gill, and should you need to stop and catch your breath as you walk up, then don't forget to turn and savour the view. Alfred Wainwright described this area as the 'Loveliest square mile in Lakeland'.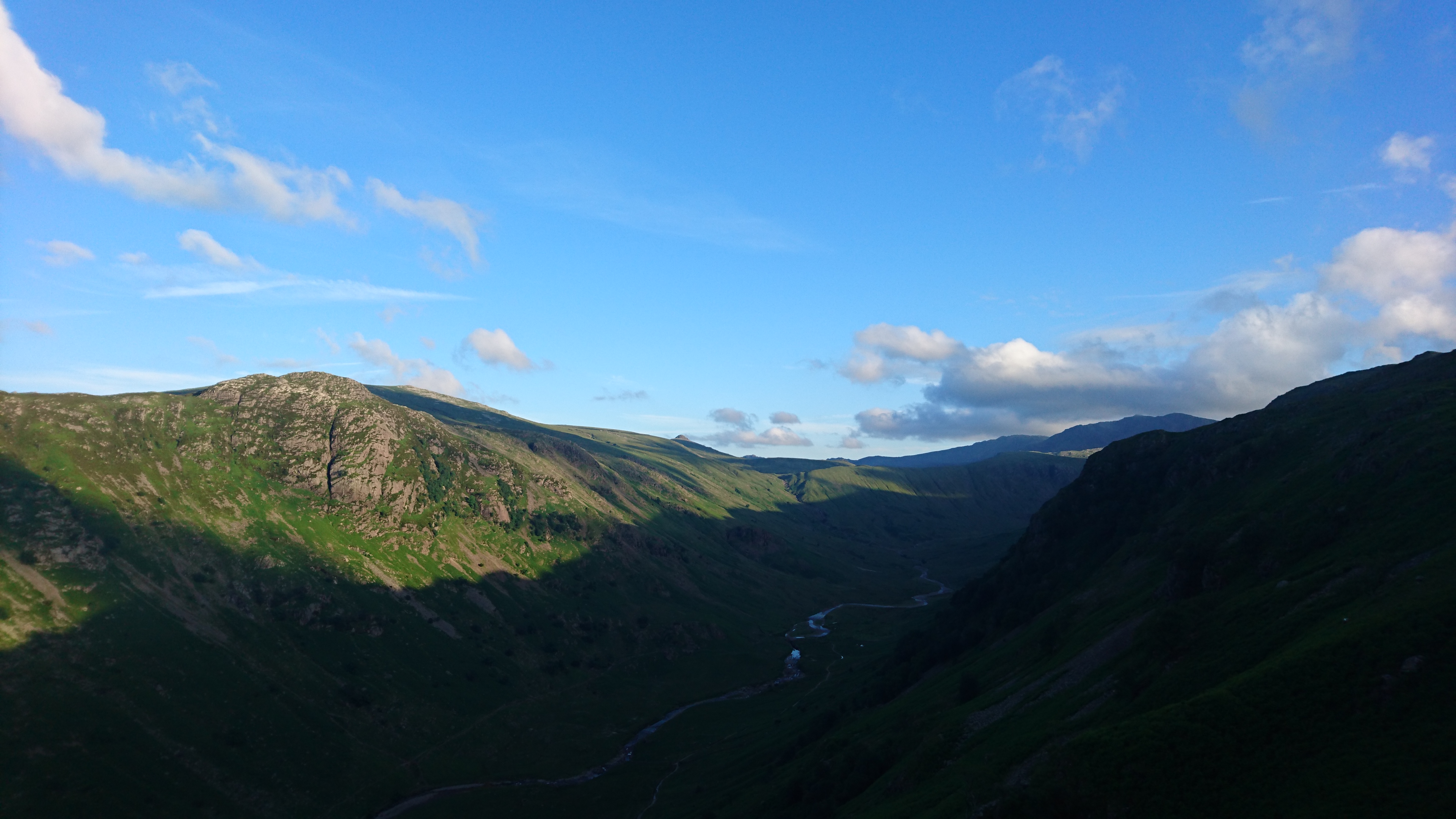 Once I'd gained the height I was rewarded with fine views along the Langstrath Valley. Despite being in the shade it looked magnificent nevertheless. The Cumbria Way of course travels over from Langdale into Langstrath before journeying up through Borrowdale to Keswick. In fact look closely and in the centre distance you'll spot Pike o' Stickle which commands your attention when in Langdale. The large crag on the left enjoying the sunshine is Sergeant's Crag.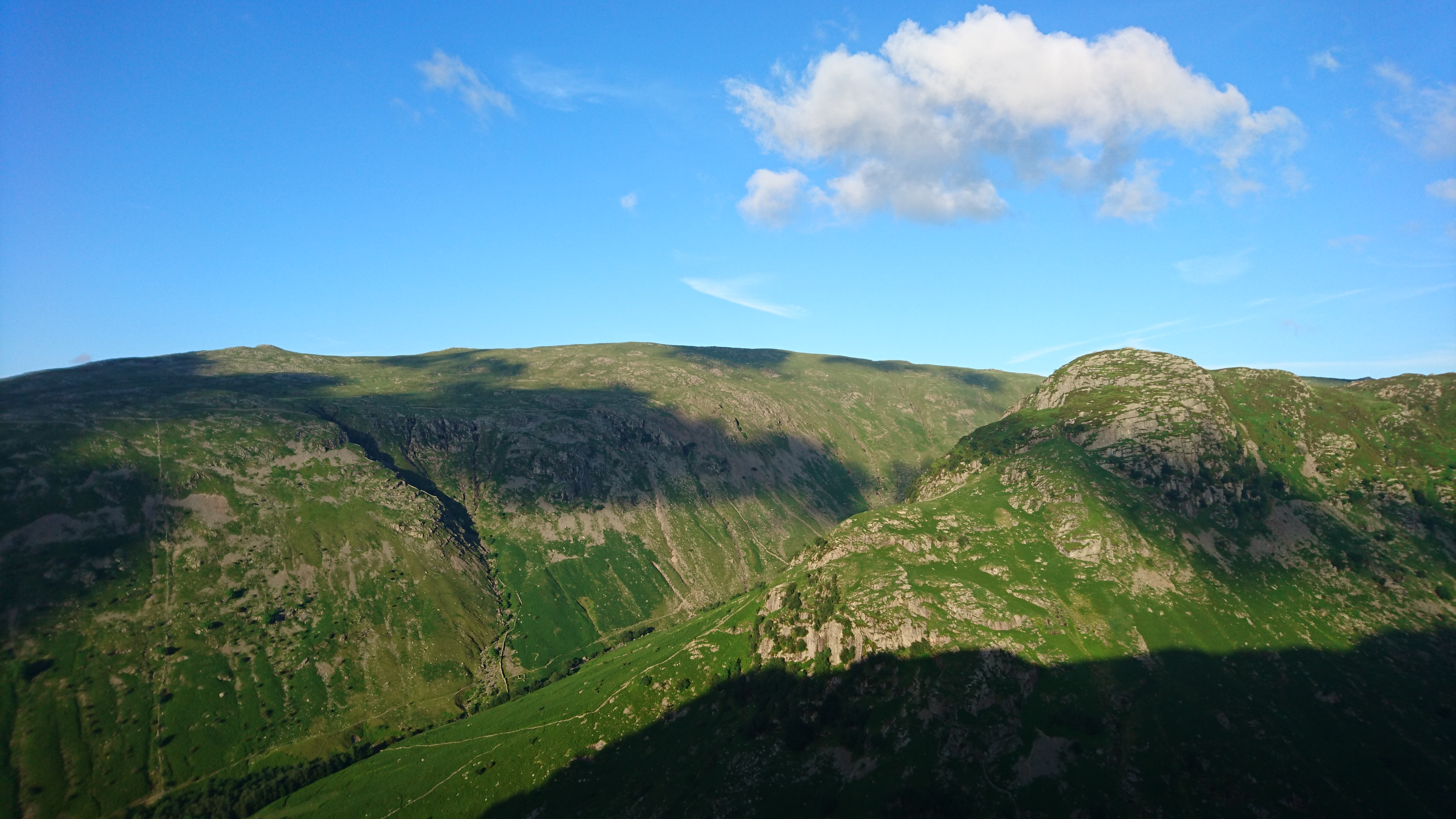 There she is, the reason for the walk, Eagle Crag. To the left and running up behind Eagle Crag is Greenup Gill, which as you may know, is the route of the Coast to Coast walk.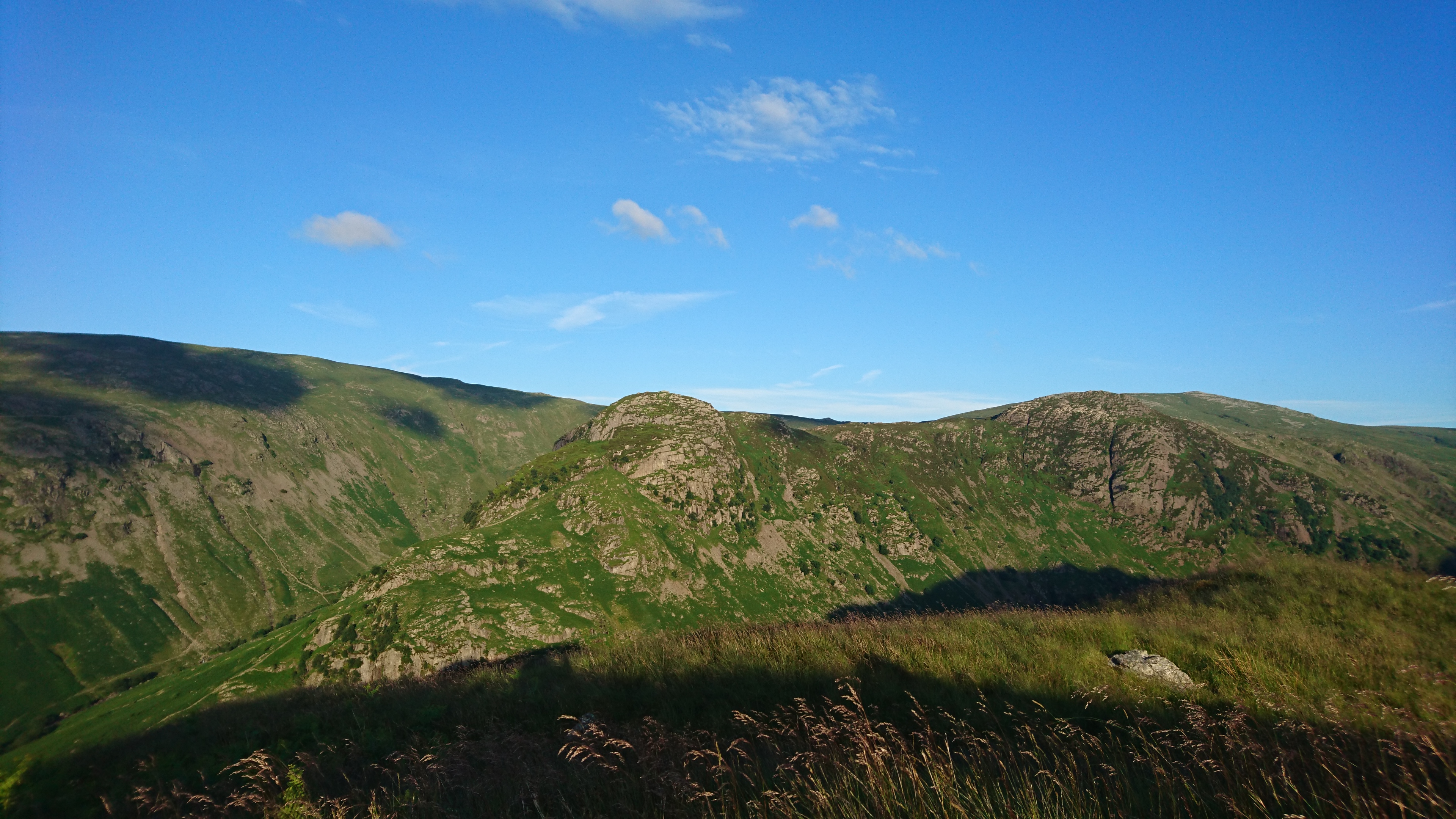 Together in one shot; Eagle Crag and Sergeant's Crag on a beautiful summer evening. It really doesn't get much better than this.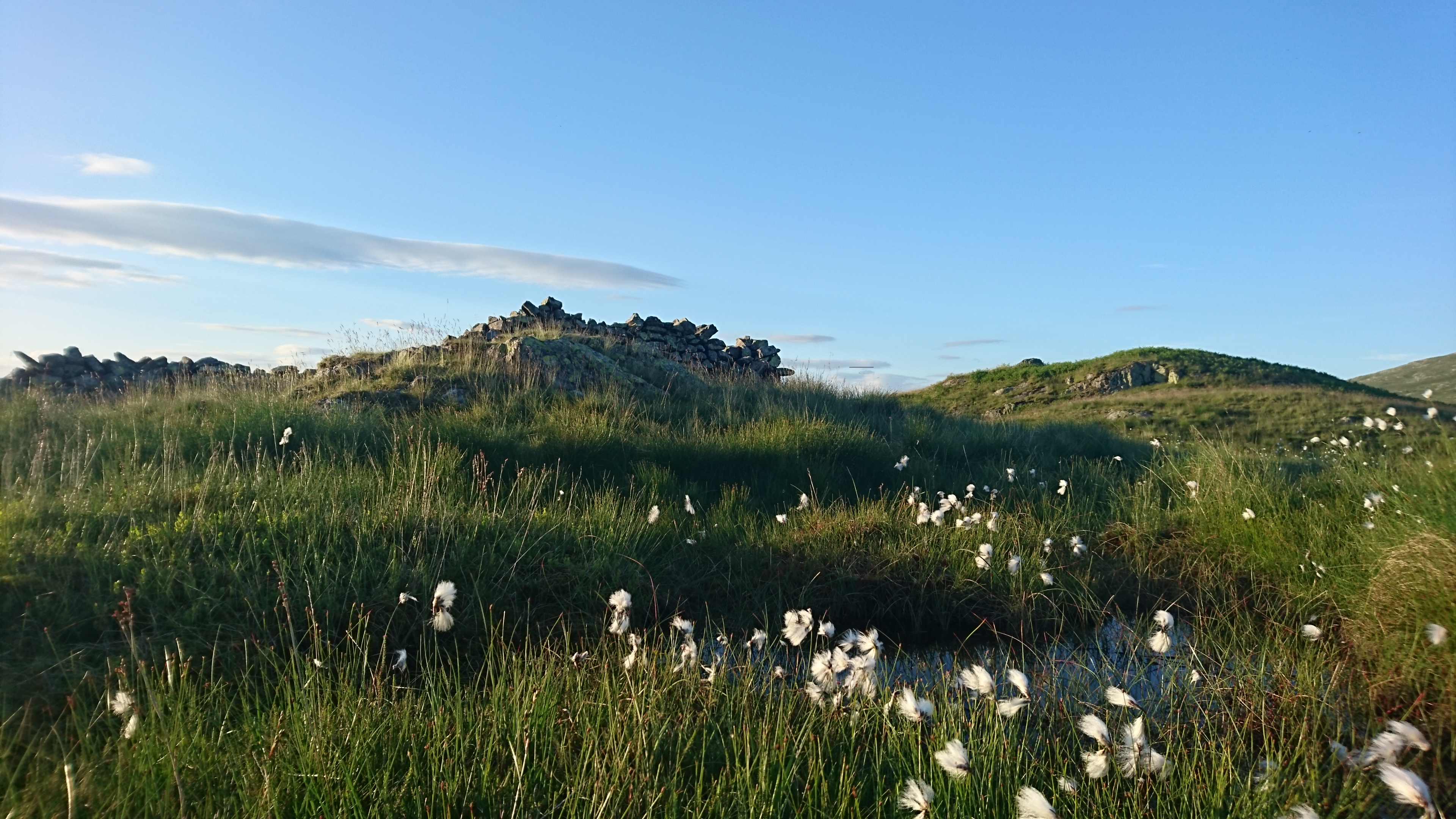 Heading for home I take a little time to sit and delight in the cotton grass blowing gently in the warm evening air.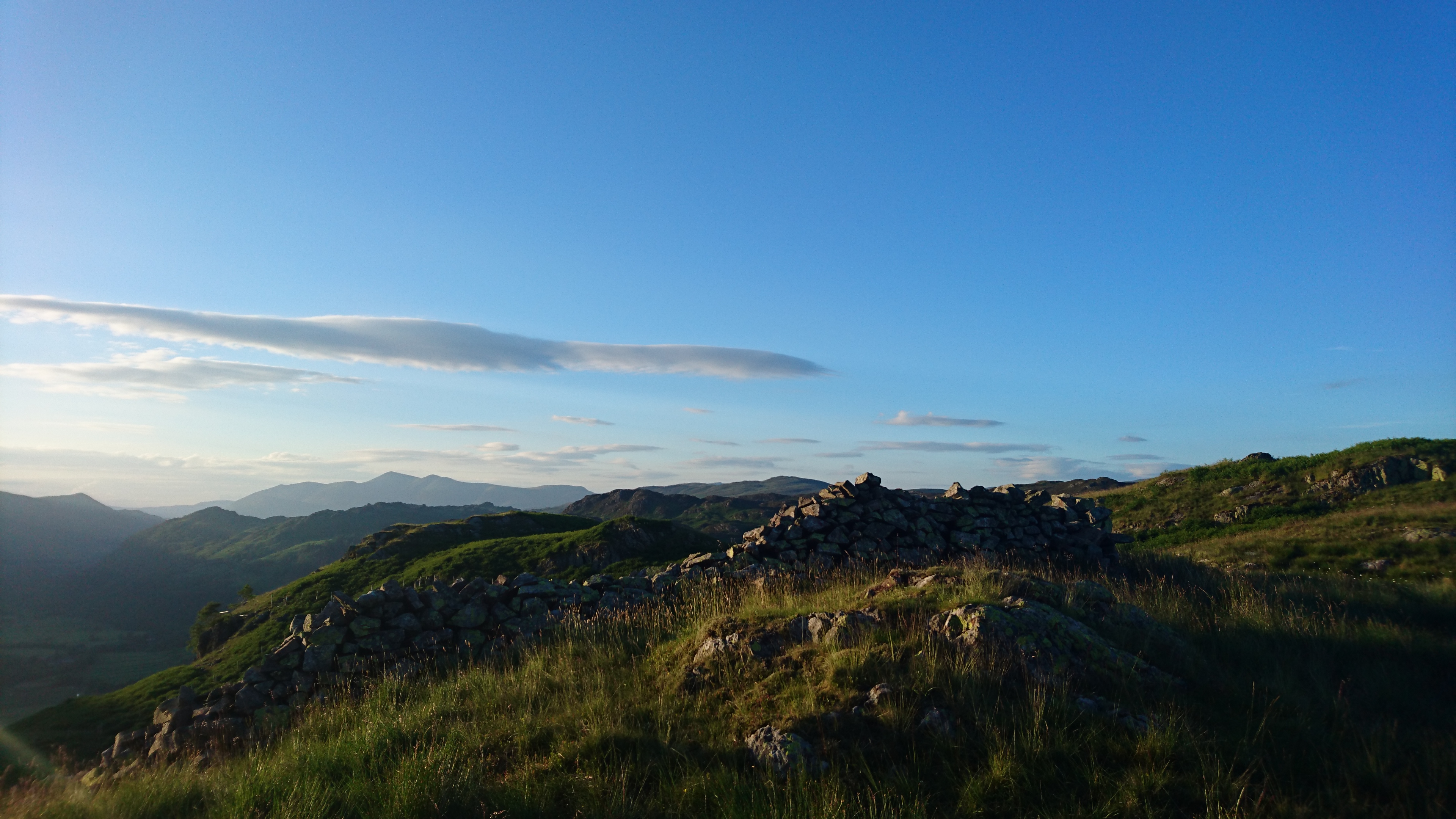 As the sun begins to set and the light fades in the valley beneath, I remain on the tops with the last of the sunlight for a while longer marveling in the splendid colours. The ever recognisable Skiddaw stands in the distance.
Our window of opportunity to enjoy these evenings is a short one. So, trying not to quote a country song, if you get the chance to sit it out or walk … I suggest you walk!