Great Gable
With fine weather forecast yesterday I headed out to enjoy one of my favourite walks. Honister to Great Gable. There was a slight twist on this occasion as my intention wasn't to go to the summit of Great Gable but rather to walk round it on the high level traverse which Alfred Wainwright described as the Gable Girdle.The traverse allows mere walkers such as myself the opportunity to view at close hand some fine Lakeland climbing territory and the likes of Sphynx Rock, Napes Needle and Kern Knotts.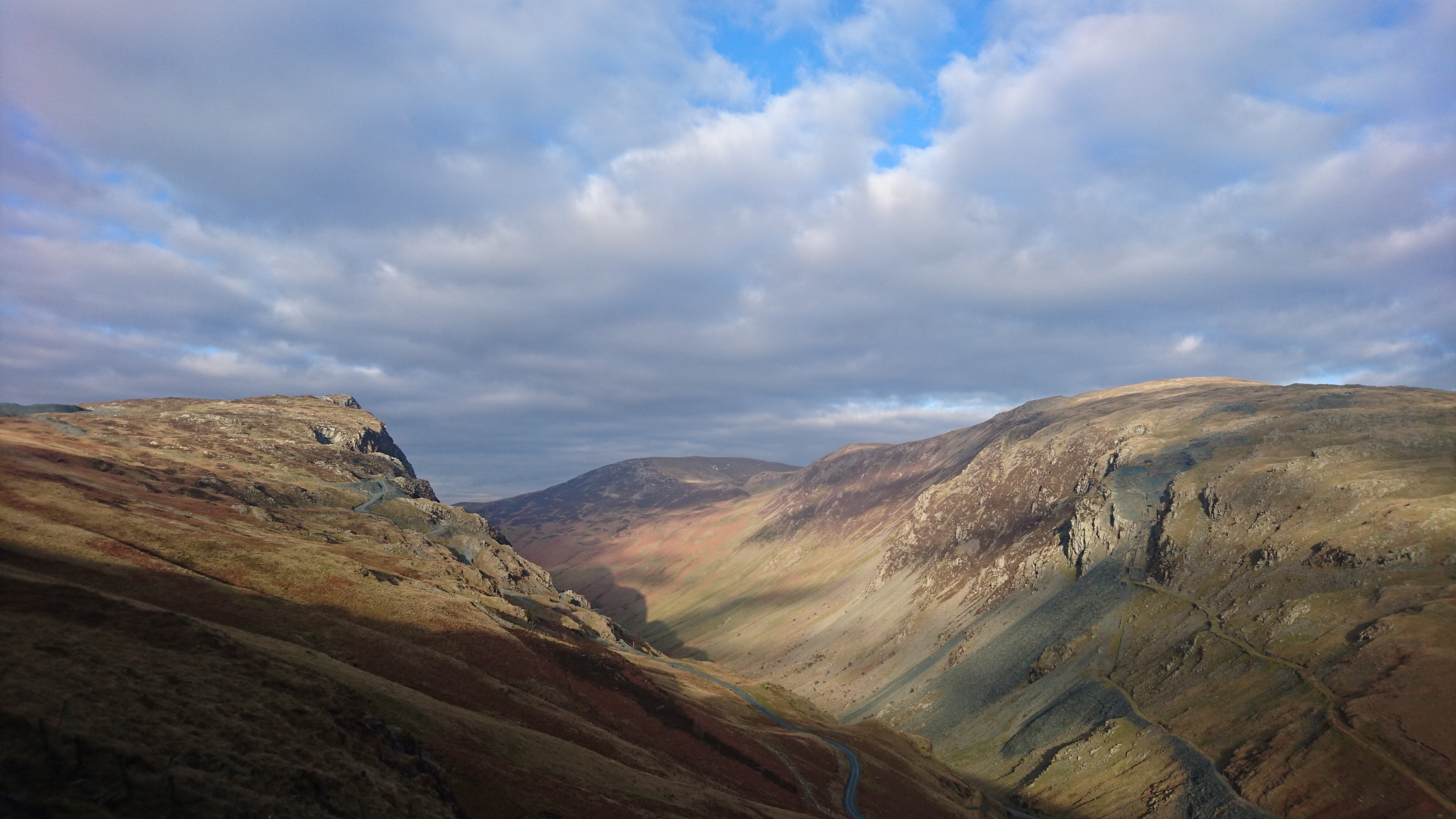 Honister Crag and Dale Head looked magnificent in the morning light as I made my way onto Grey Knotts.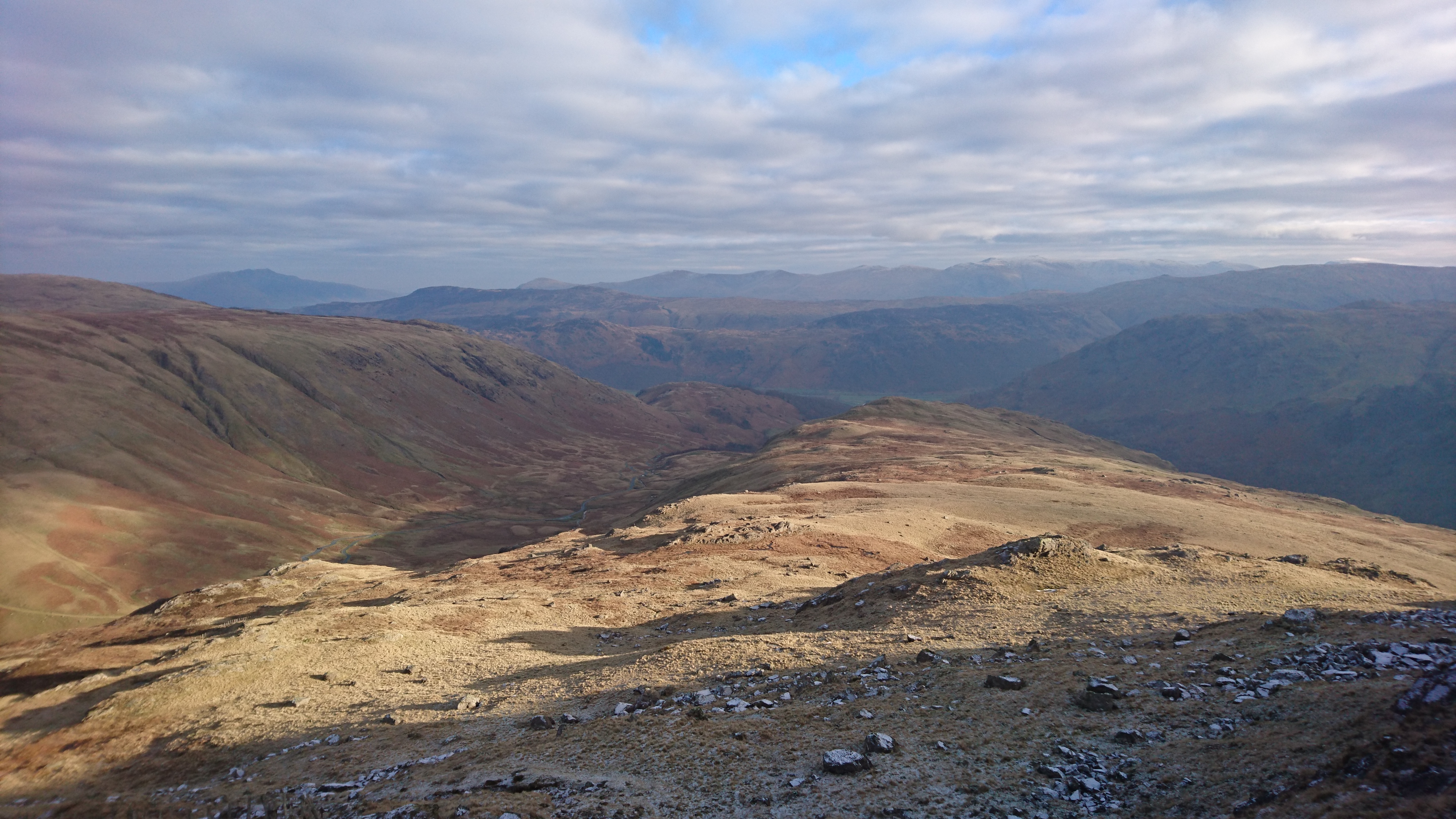 Looking along the eastern side of Honister Pass which leads down to Seatoller.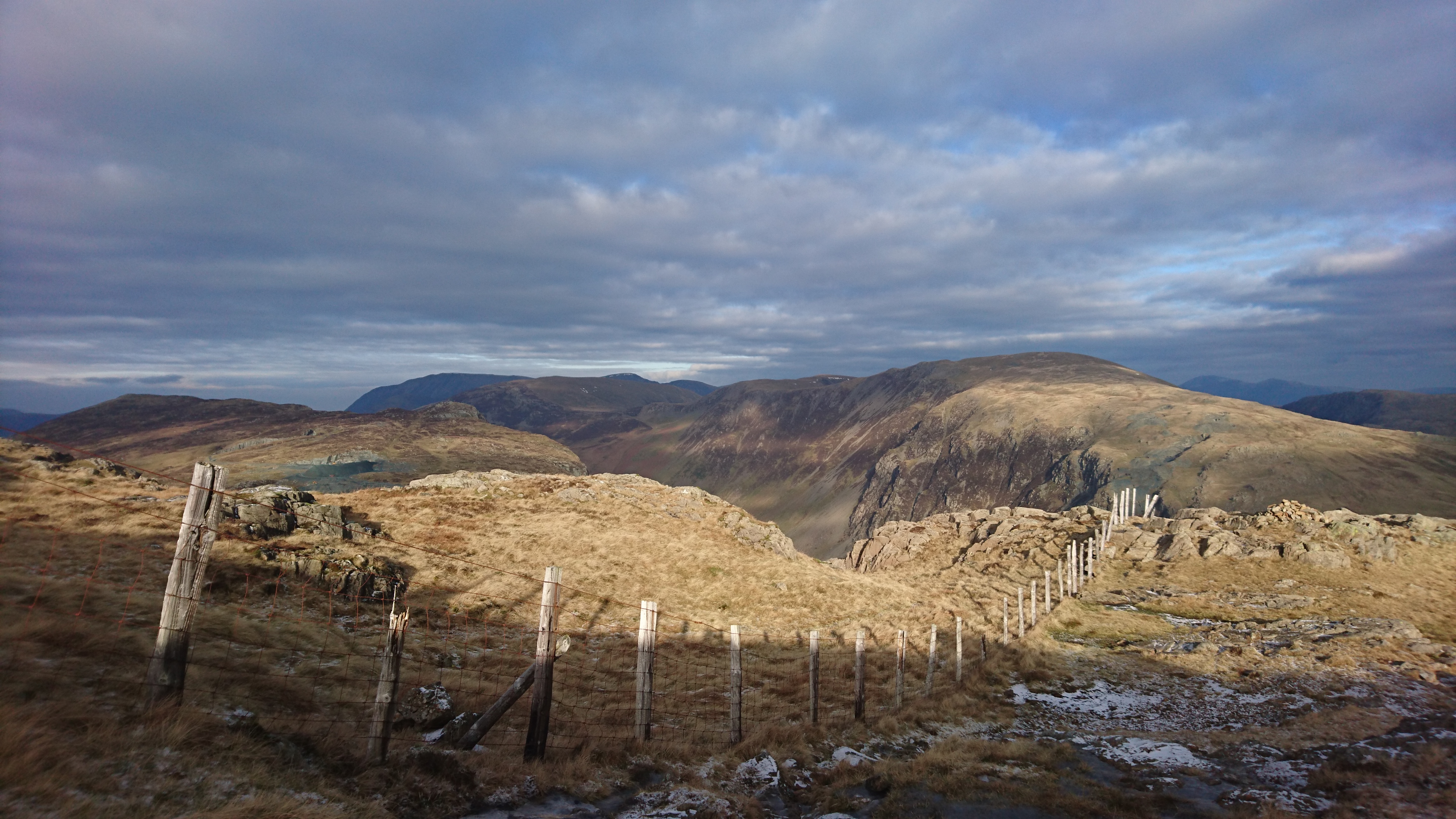 The sun steaming through the clouds and lighting patches of the fells made it all the more atmospheric.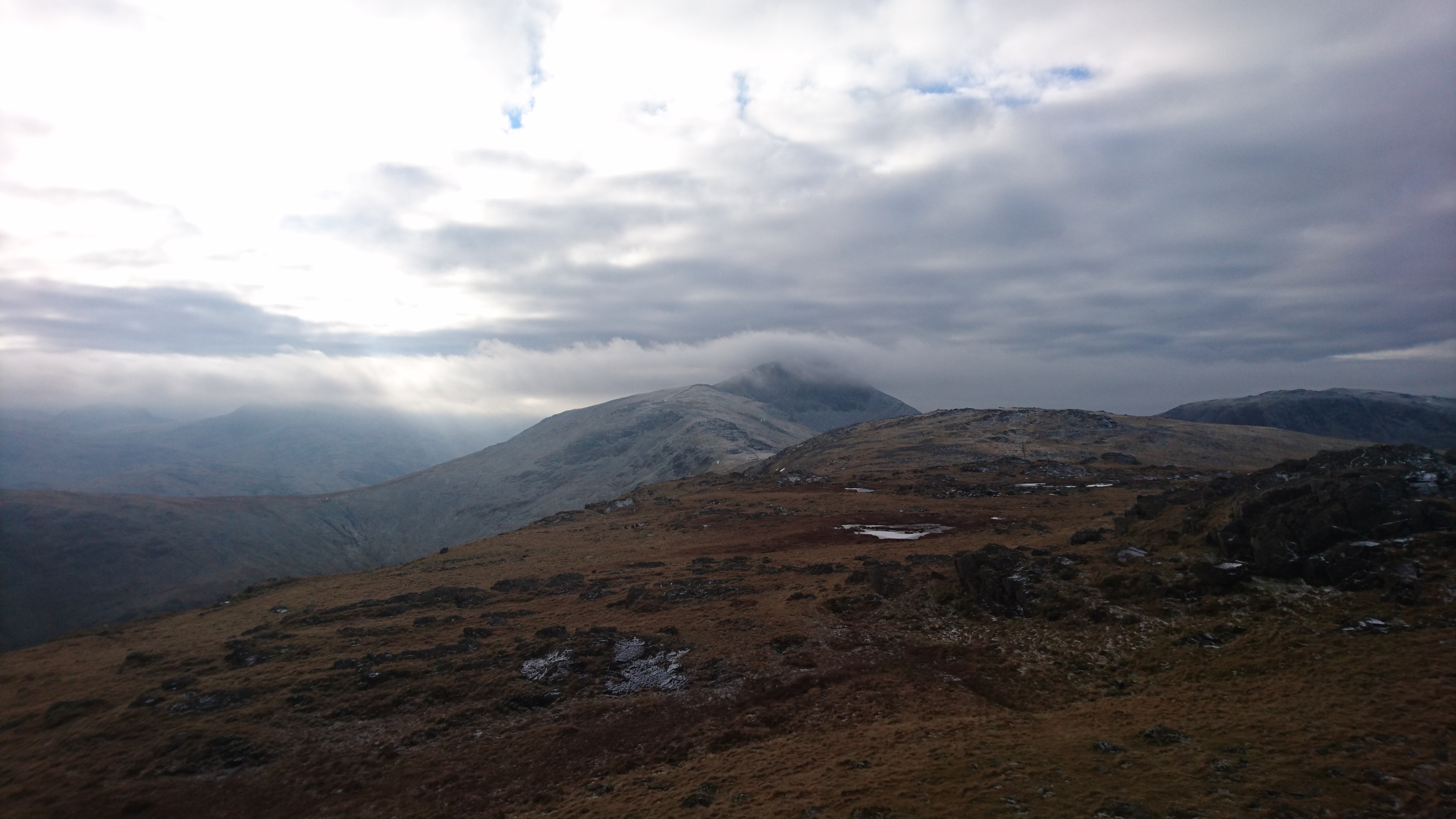 There off in the distance, darkened, is Great Gable, behind Green Gable. I didn't like the look of that cloud.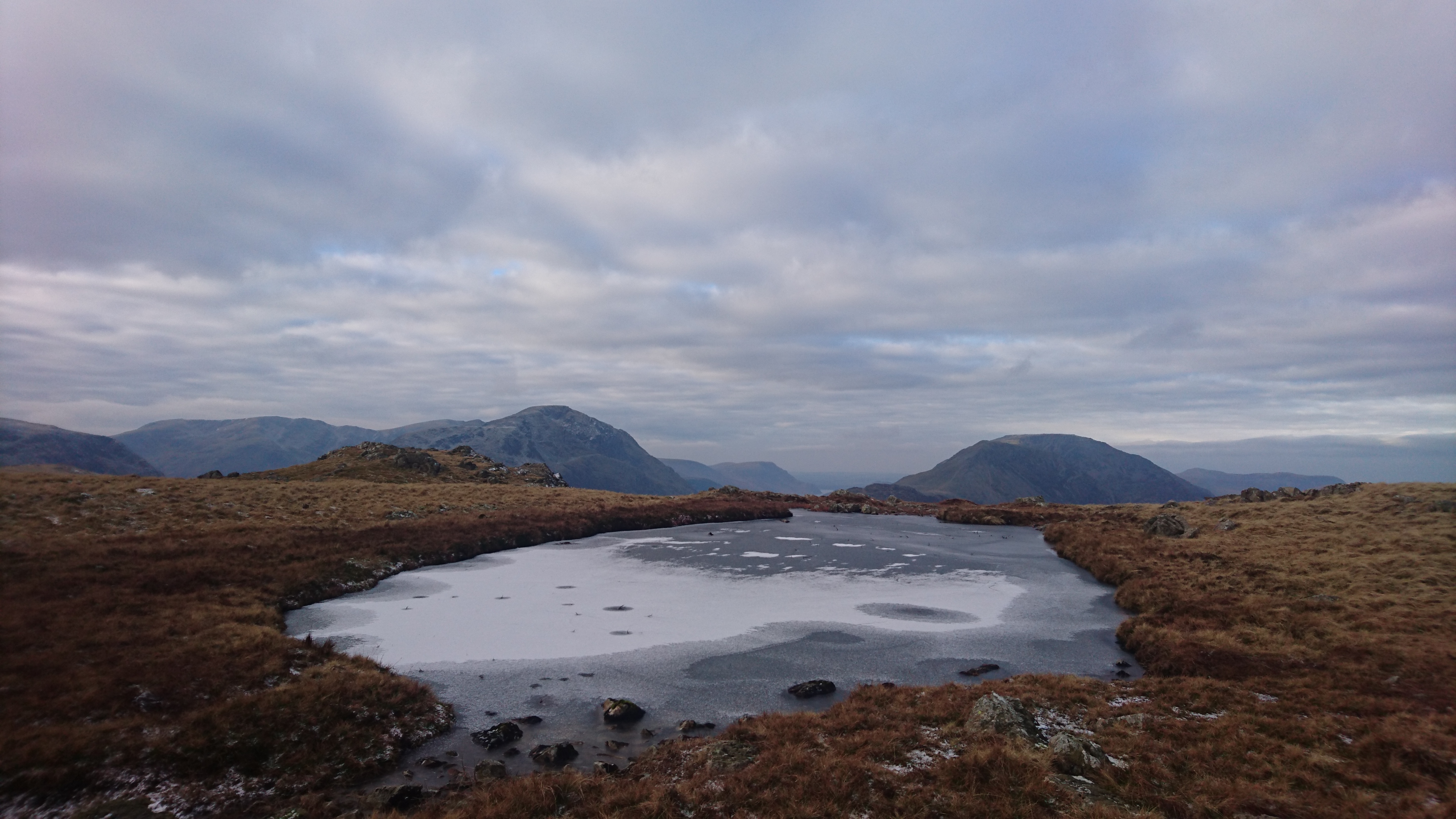 Freezing temperatures overnight.
From Grey Knots, Pillar with Ennerdale behind, Haystacks and the High Stile group as well as Buttermere and Crummock all come into view. Walkers who have enjoyed the Coast to Coast will be familiar with this view.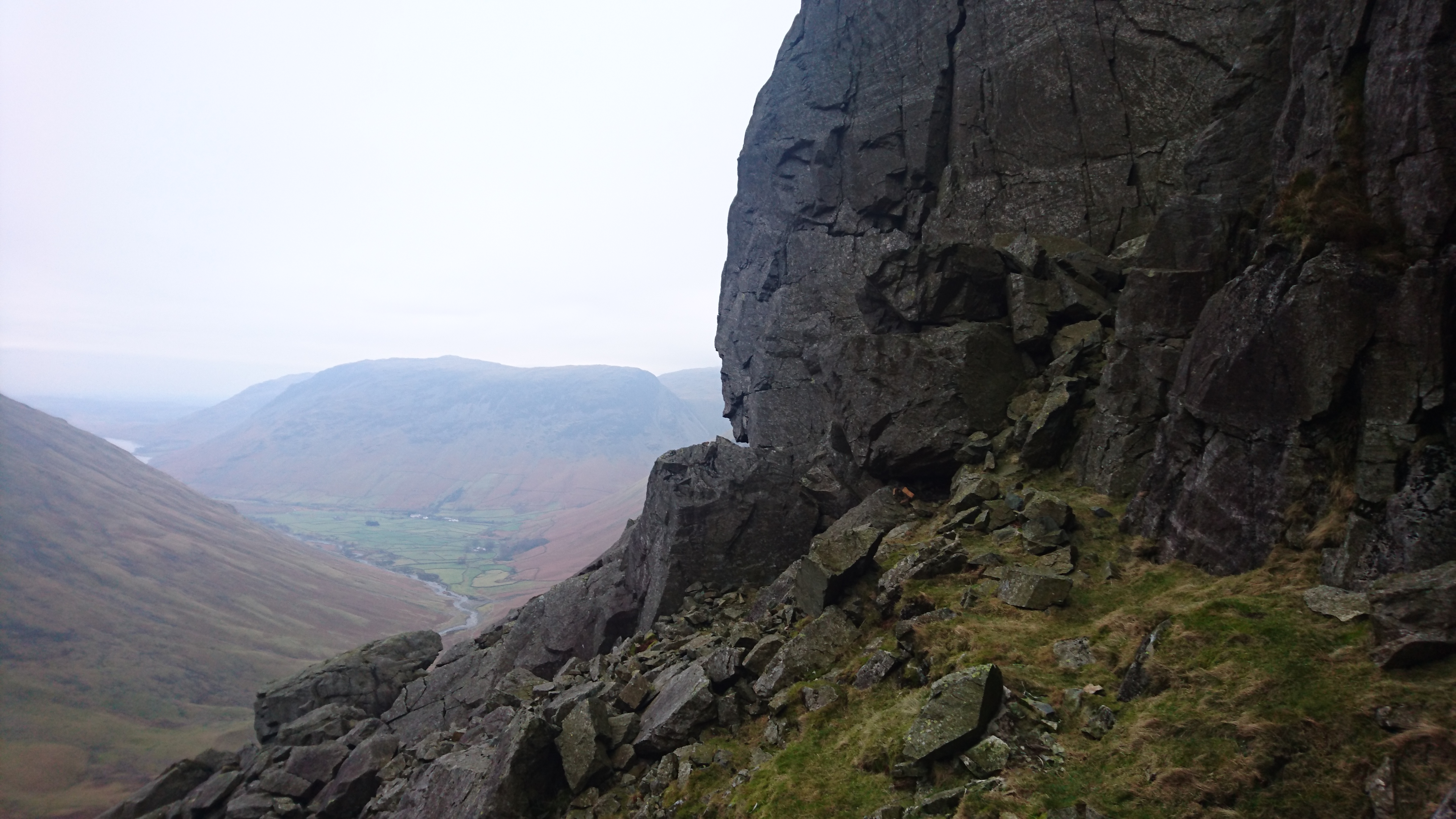 Making a start on the high level traverse. Wasdale, visited on our Inn Way to the Lake District holiday, sits beneath.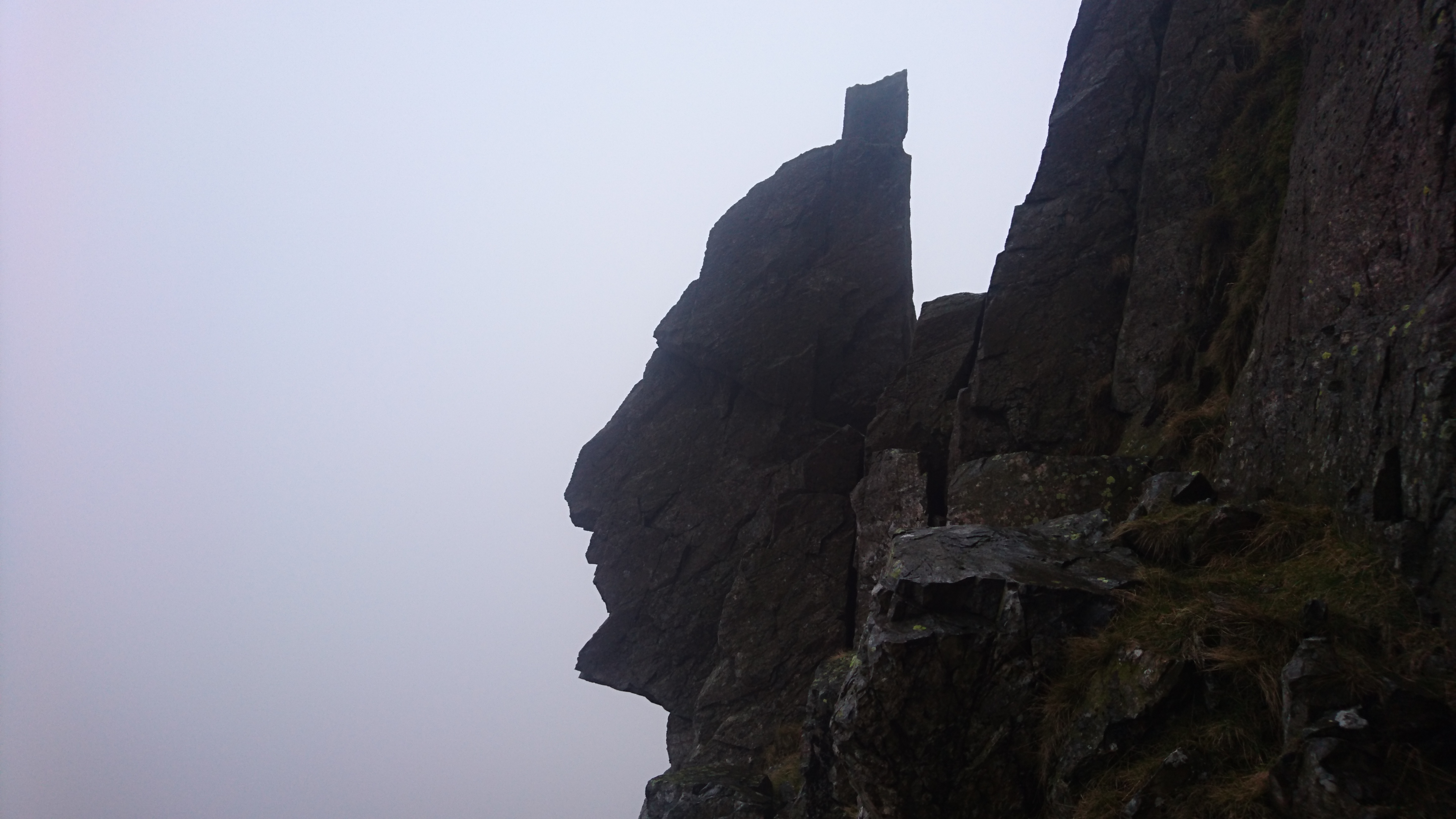 The Sphynx Rock.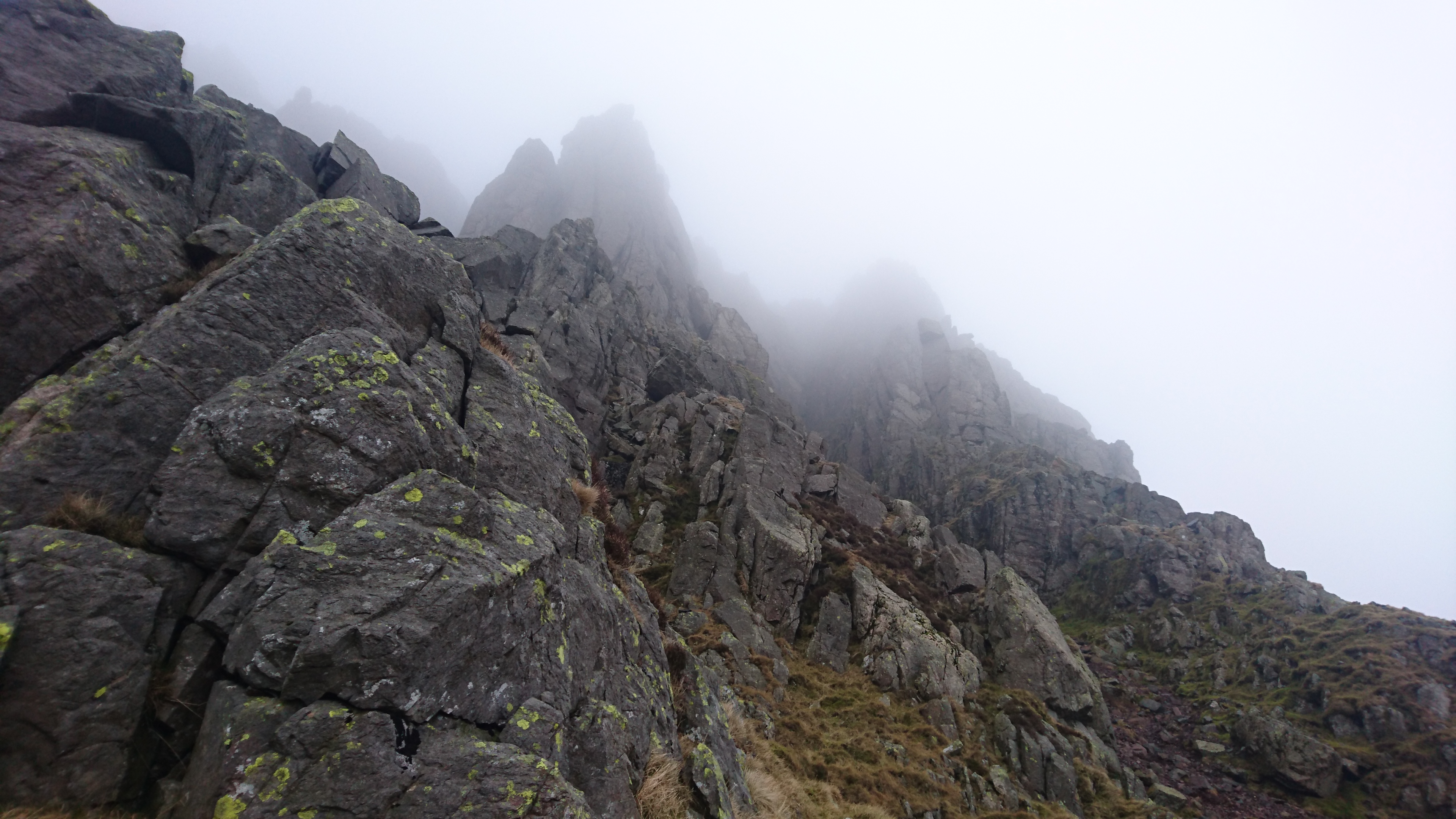 It's great fun winding your way through the rocks, but that cloud was risking coming down and spoiling my view.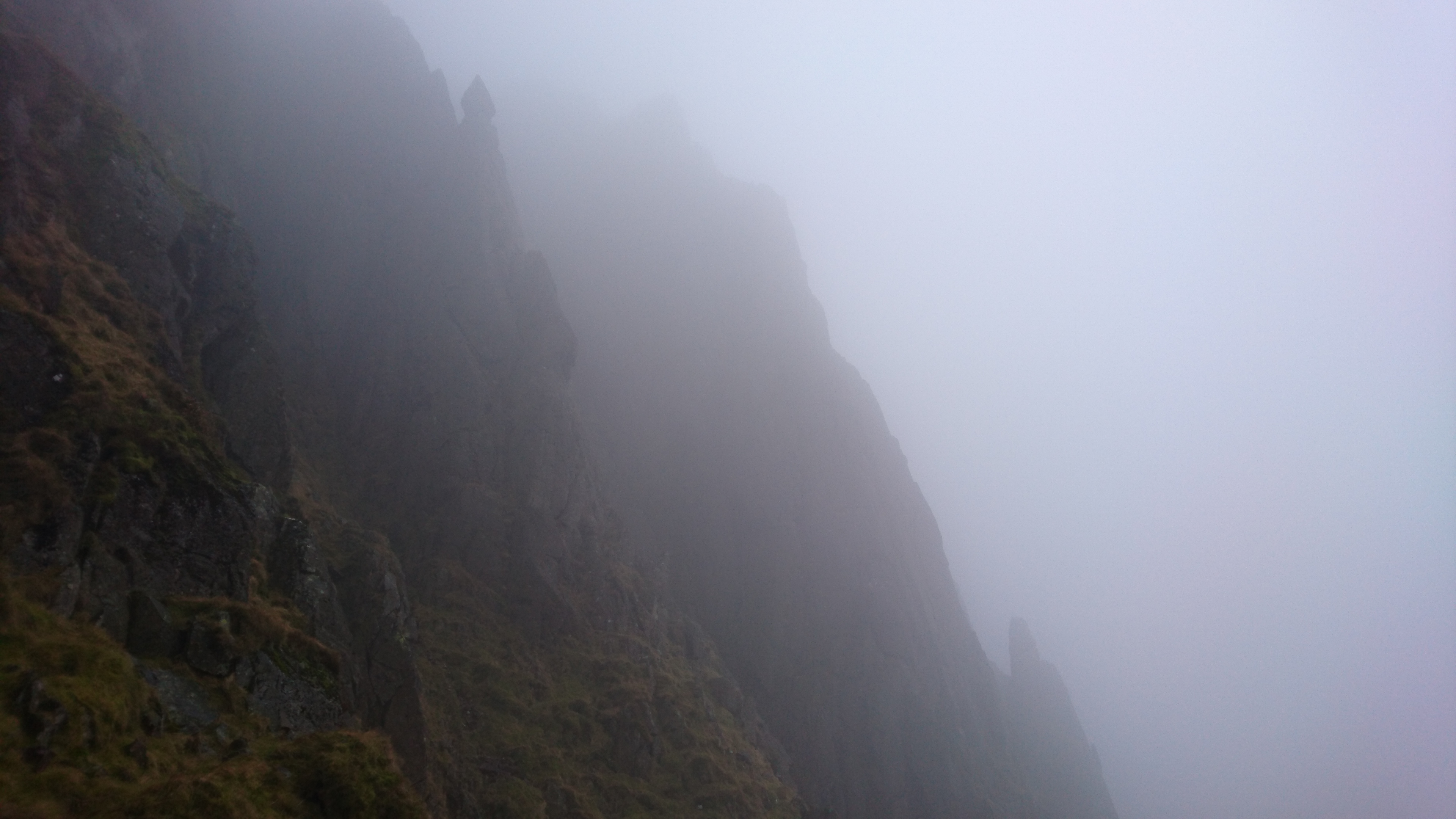 If you look carefully you can make out a rock pinnacle known for obvious reasons as Arrowhead and lower to the right is Napes Needle.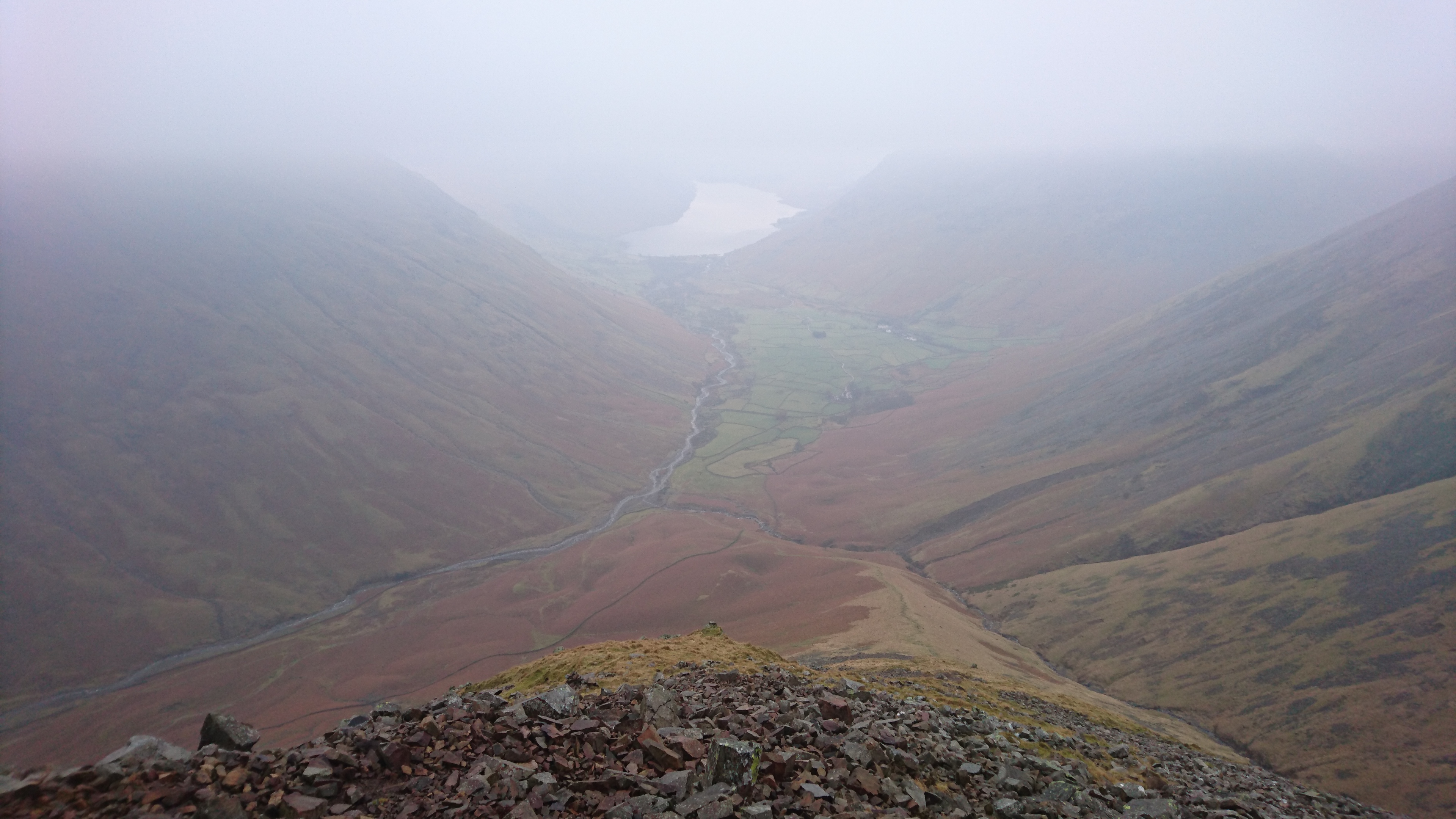 Waswater and the head of Wasdale. Low cloud preventing me from seeing out to the coast.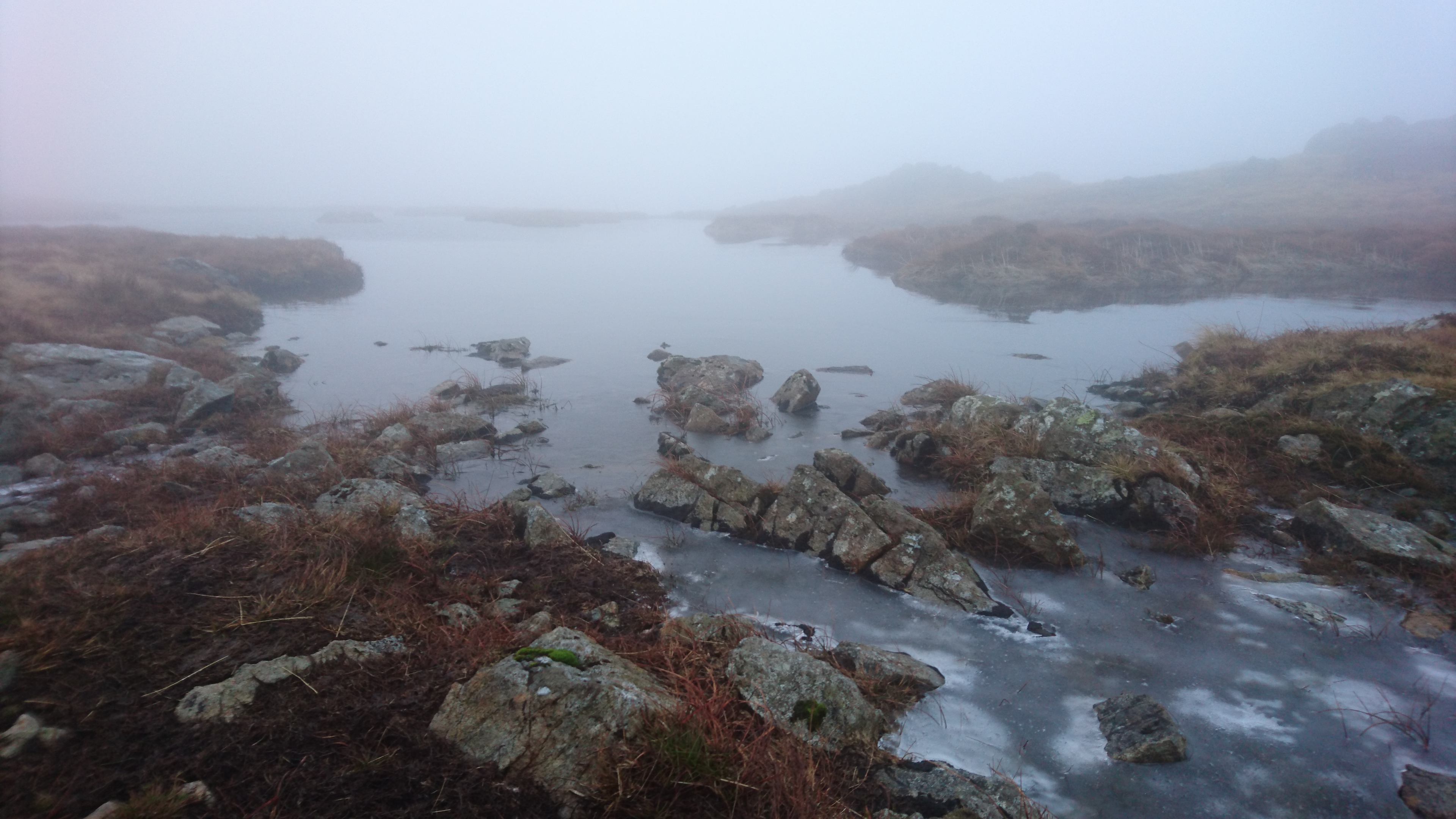 Heading for home, at the end of the day and still the pools were frozen from the night before.
So, not the bright clear day I'd hoped for but thoroughly enjoyable walk out nonetheless.