Autumn into Winter
When there is snow on the ground and the sun is shining from a bright blue sky it requires very little motivation to get out and walk. However it's not quite so easy when you wake to a damp, gloomy grey day and find the snow has melted. However it pays to lace up your boots and force yourself out the door, for even on the dullest of days there's always enjoyment to be found in the simple act of walking.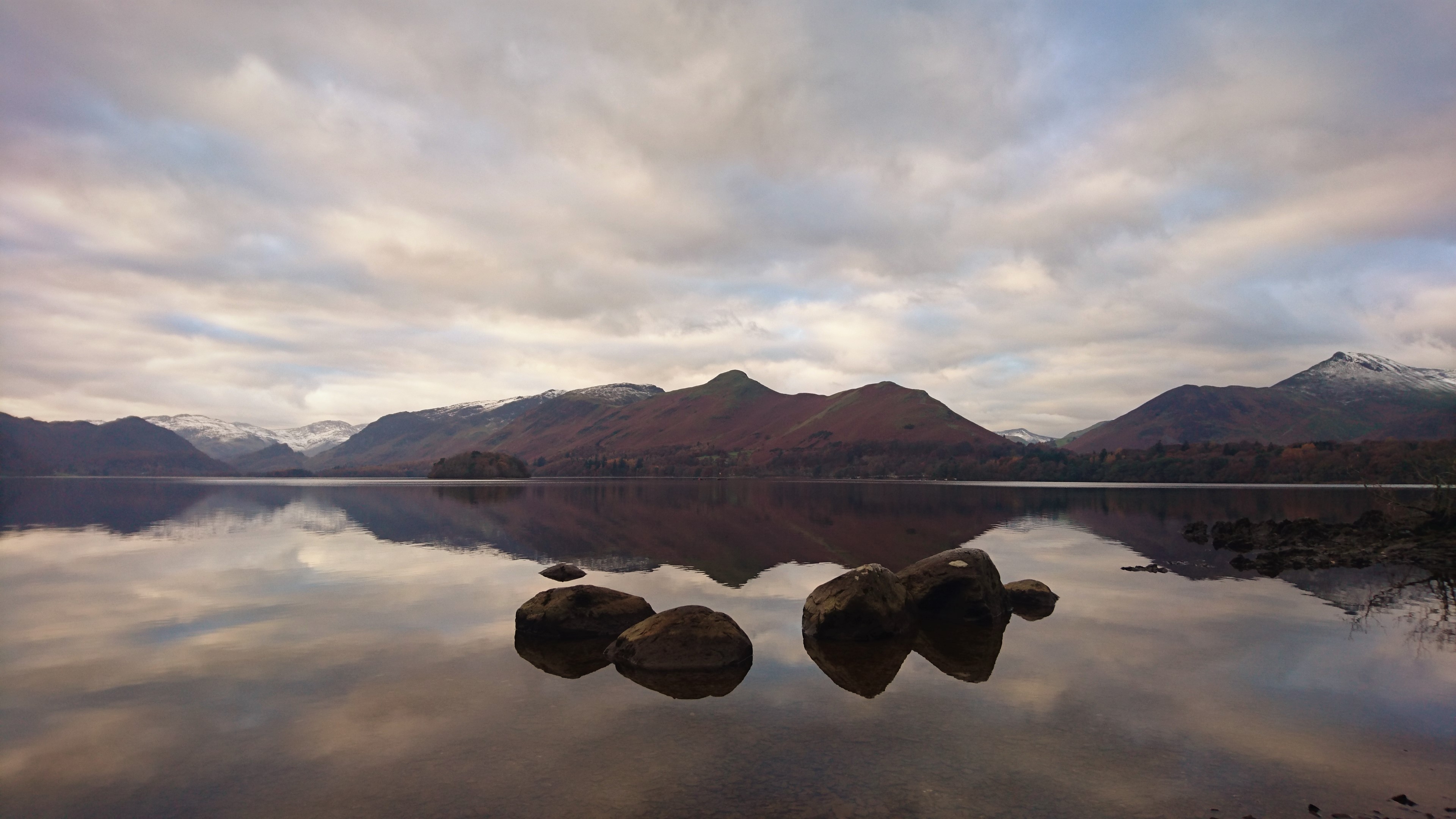 Just a few minutes walk from the Mickledore office here in Keswick is Derwentwater and it's one of my favourite places to enjoy a short walk. Five of our Lake District walking holidays will also bring you to the shores of Derwentwater, Cumbria Way, North Lakes Traverse, Vale of Lorton,  Inn Way to the Lake District and our Tour of the Lake District.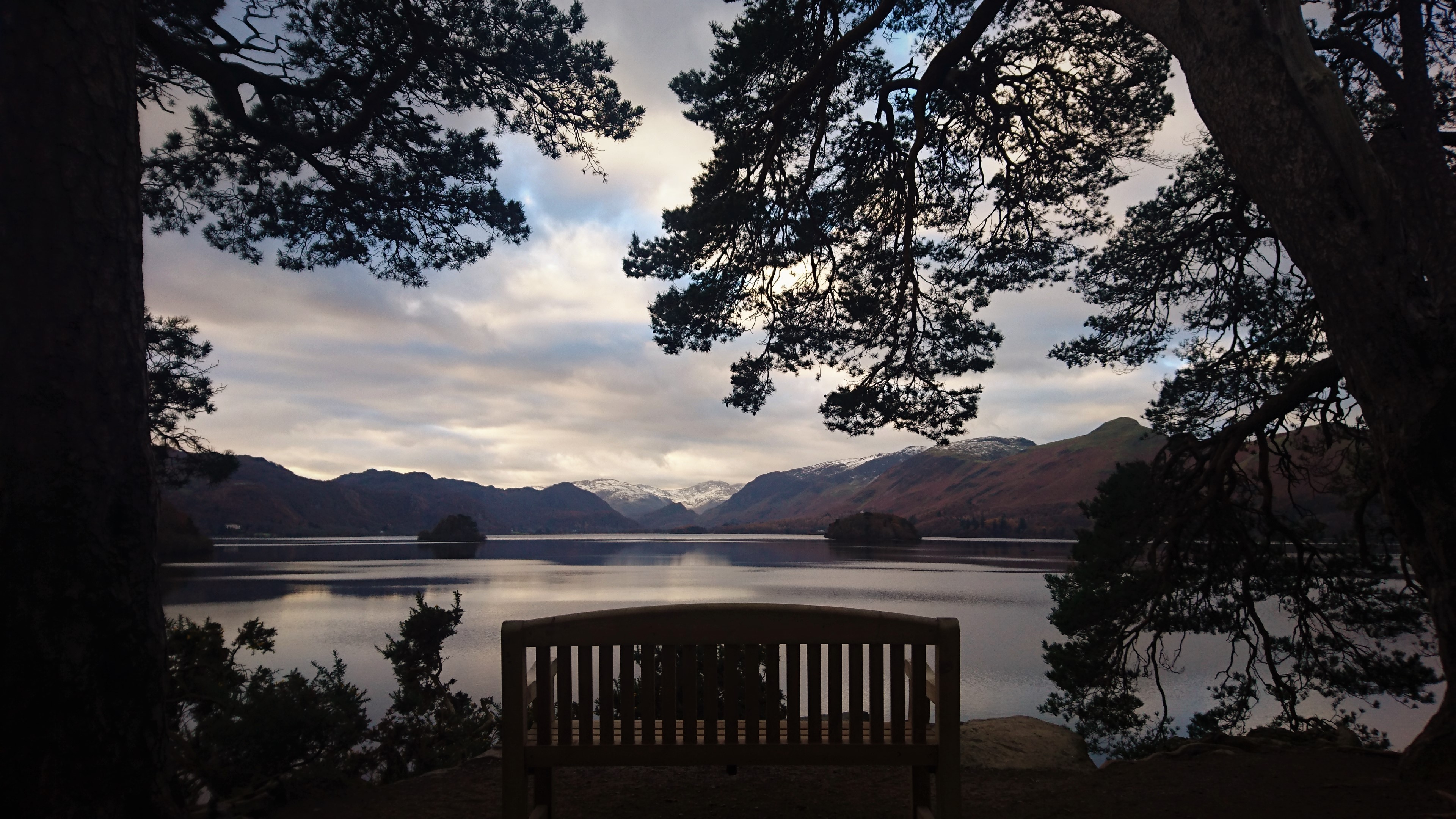 Friar's Crag is a very popular beauty spot and even on a dull day like today it remains an incredibly special place. A wonderful spot to sit for a while and reflect.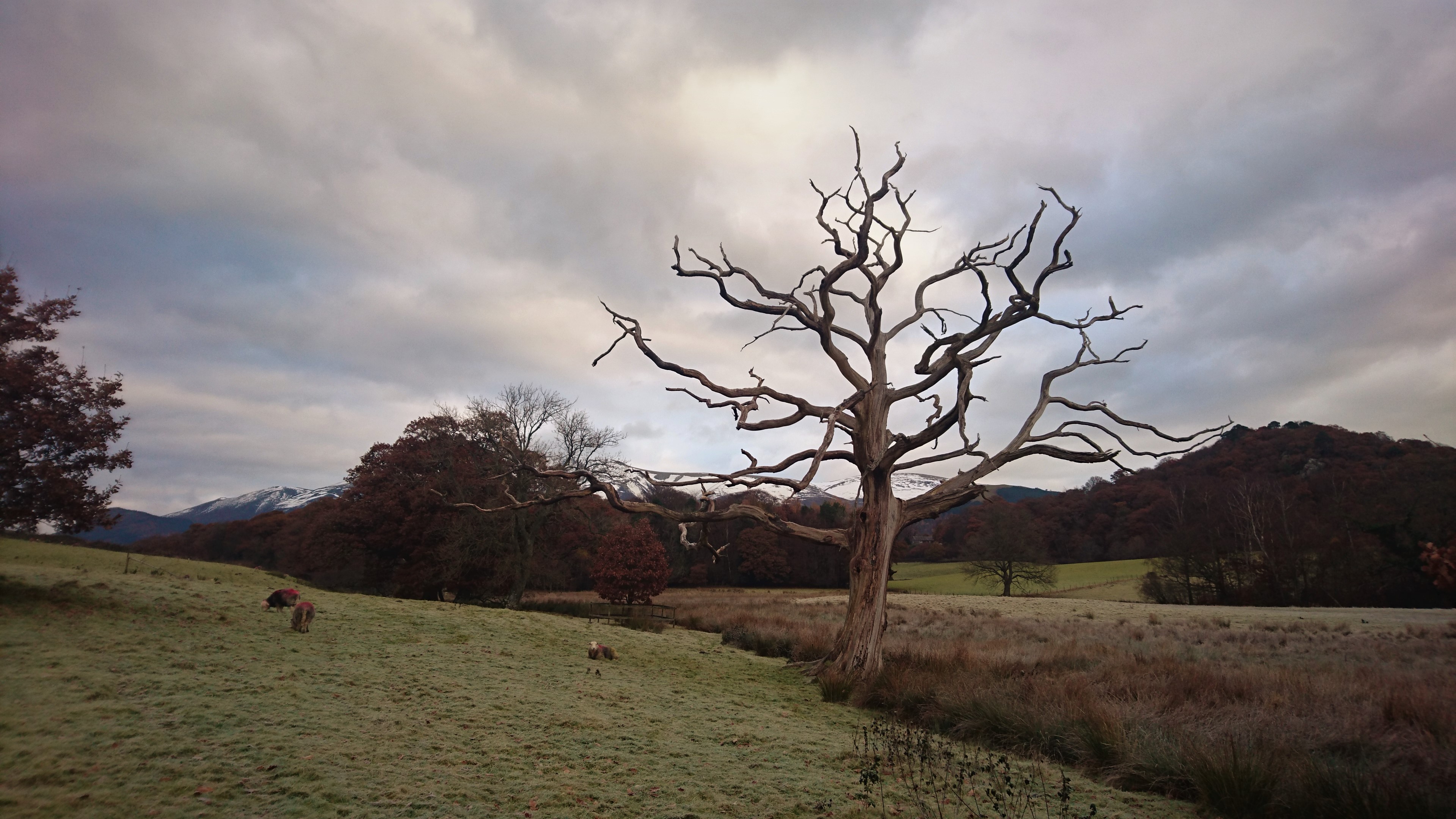 This old tree always make me smile.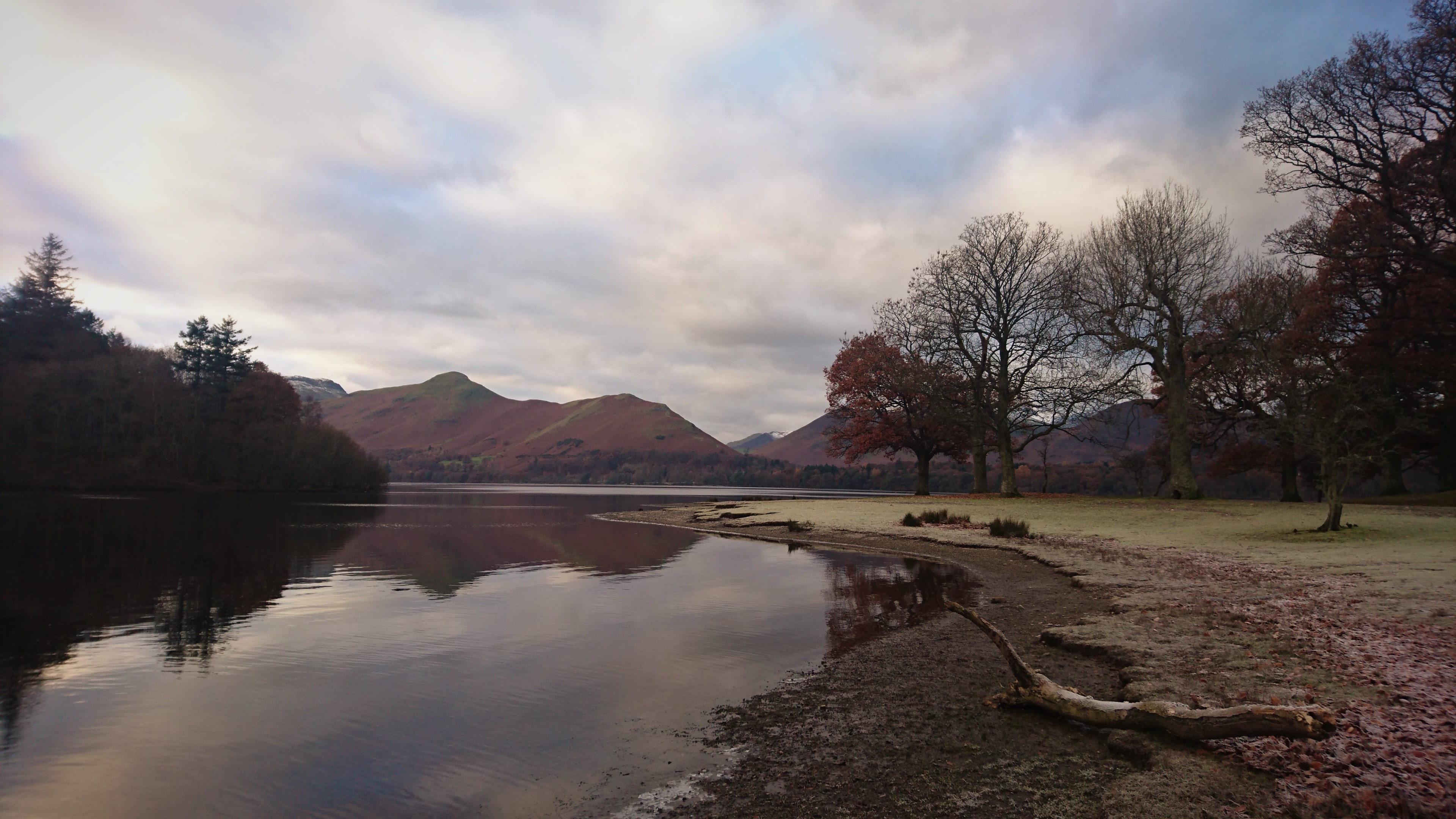 In just a few days time it will be December and we'll move from autumn into winter. It certainly feels like winter already. Although it was fairly mild today and didn't have the chill of winter the glorious autumn colours have gone; the reds and yellows replaced with grey and brown.
Once you've accepted autumn has passed then the wish is for snow, and lots of it. Beyond that is spring and most of my walk today was spent planning walks and adventures come the changing of the clocks in March.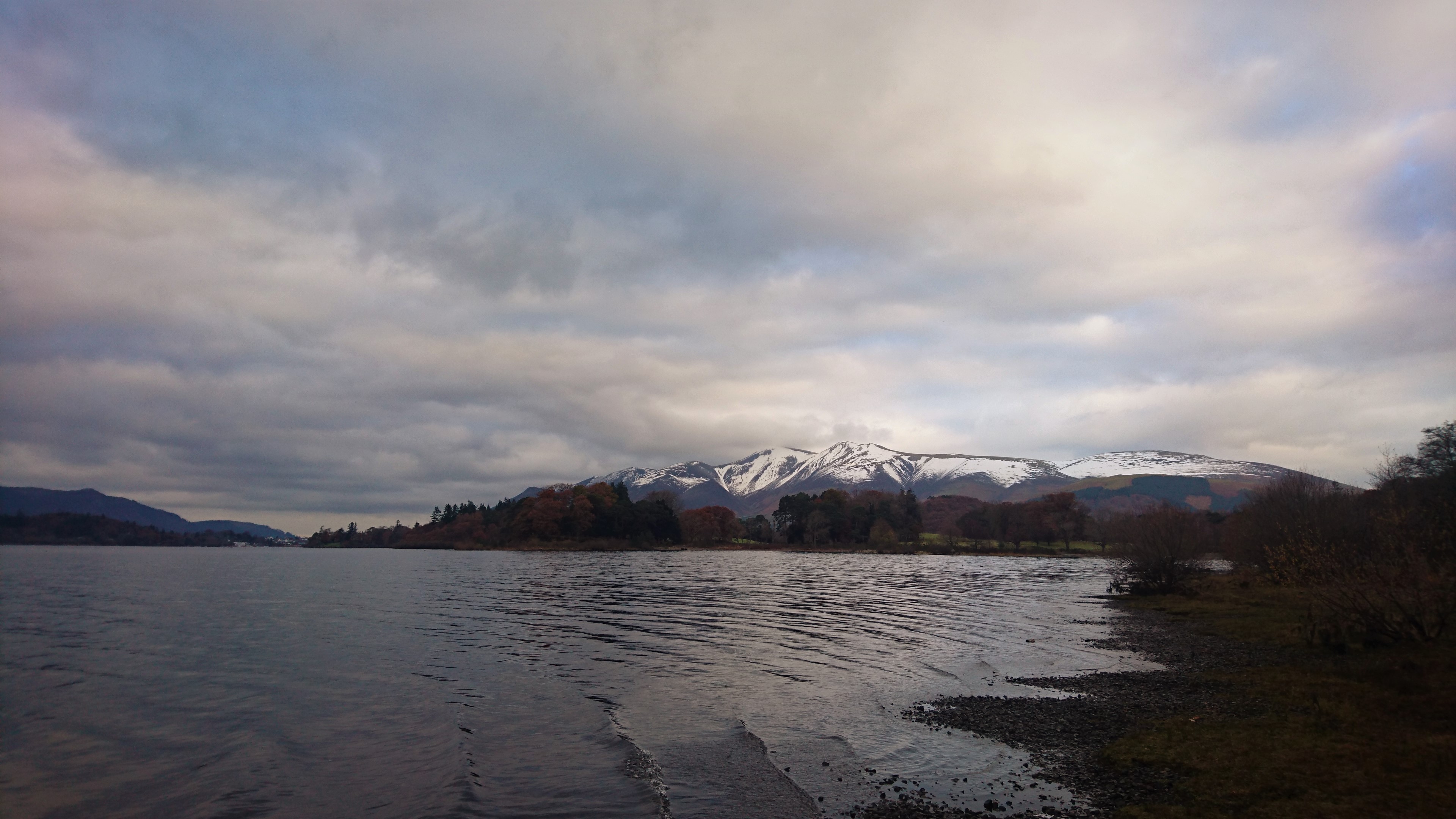 Skiddaw hanging onto the last of the melting snow. There'll be more to come though.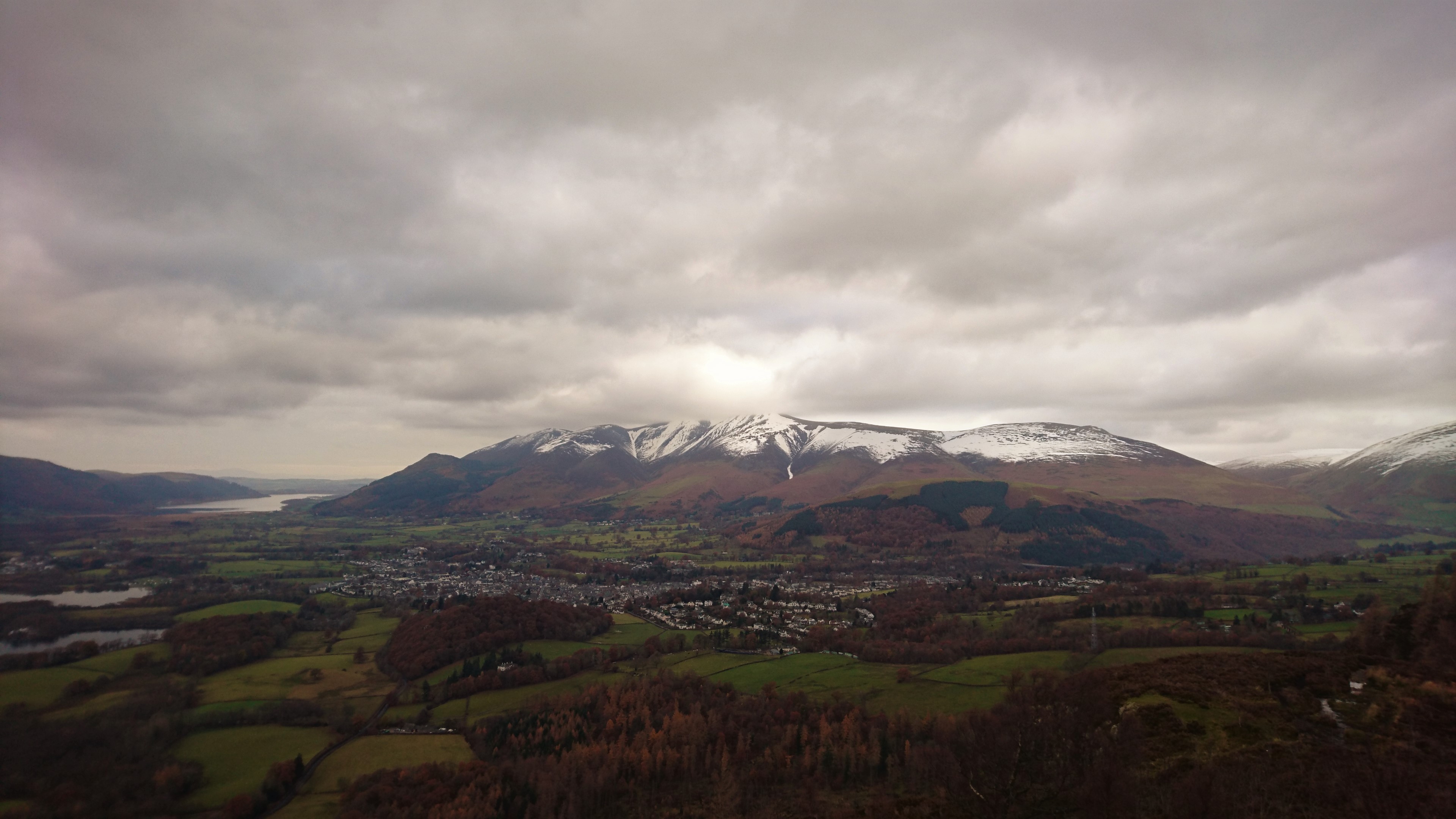 I finished my walk by returning home over Walla Crag. It provides a fantastic viewpoint of the town with Skiddaw standing guard. In a few short months before we know it the first signs of spring will begin to emerge. The firelds and trees will be bright green again and a new season of walking holidays will get underway. I wonder where our adventures will take us to next year?