A Bimble up Barrow
Yesterday gave us one of those glorious evenings whereby you have absolutely no choice whatsoever, but to go out and make the most of it. I chose to have a bimble up Barrow to take in the view of the mighty Skiddaw and also down into Newlands Valley.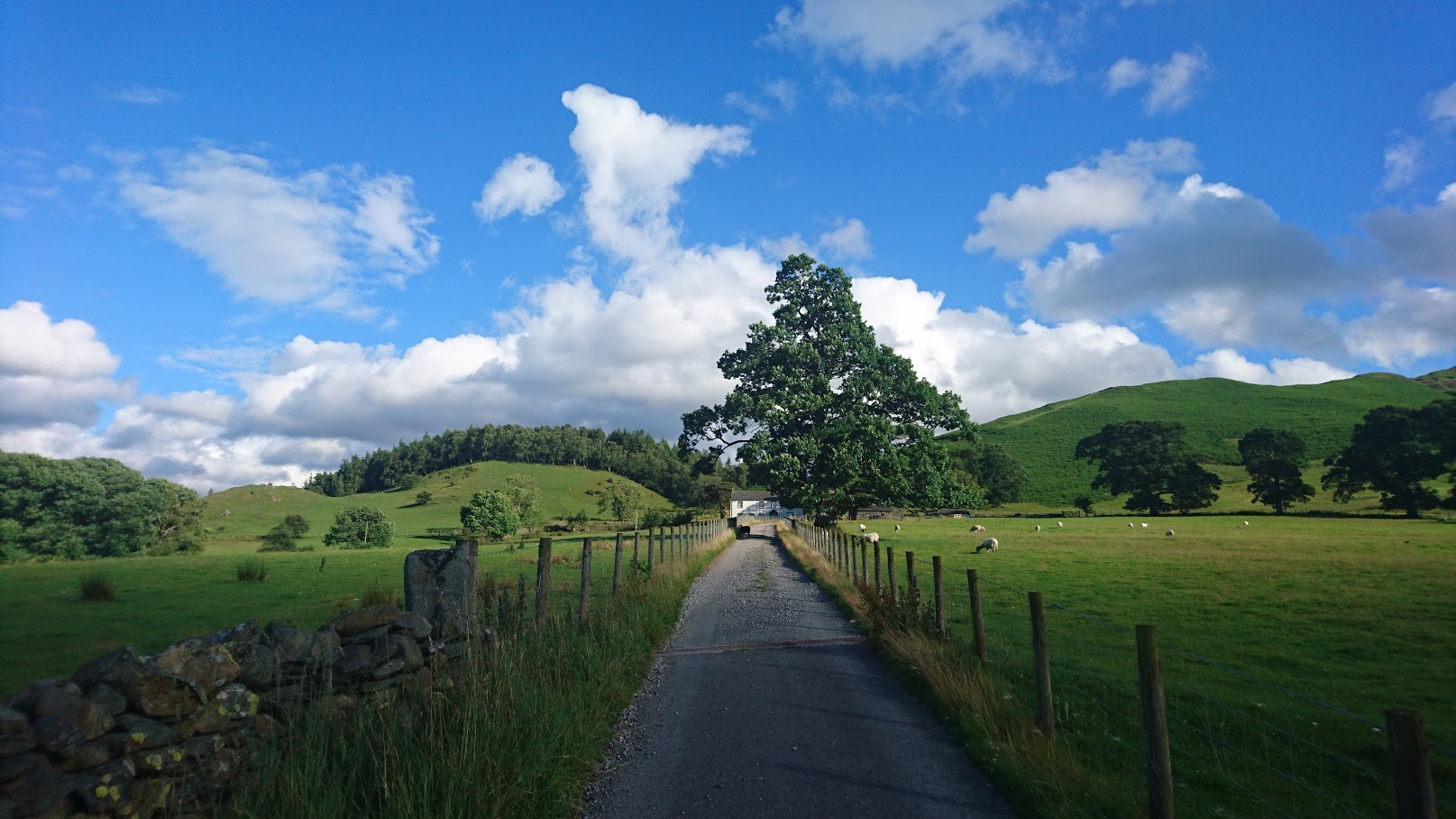 It's a fairly gentle start to the walk as you leave the small village of Braithwaite. You can see the lower slopes of Barrow on your right. Braithwaite is one of the many charming locations visited on our Inn Way to the Lake District holiday.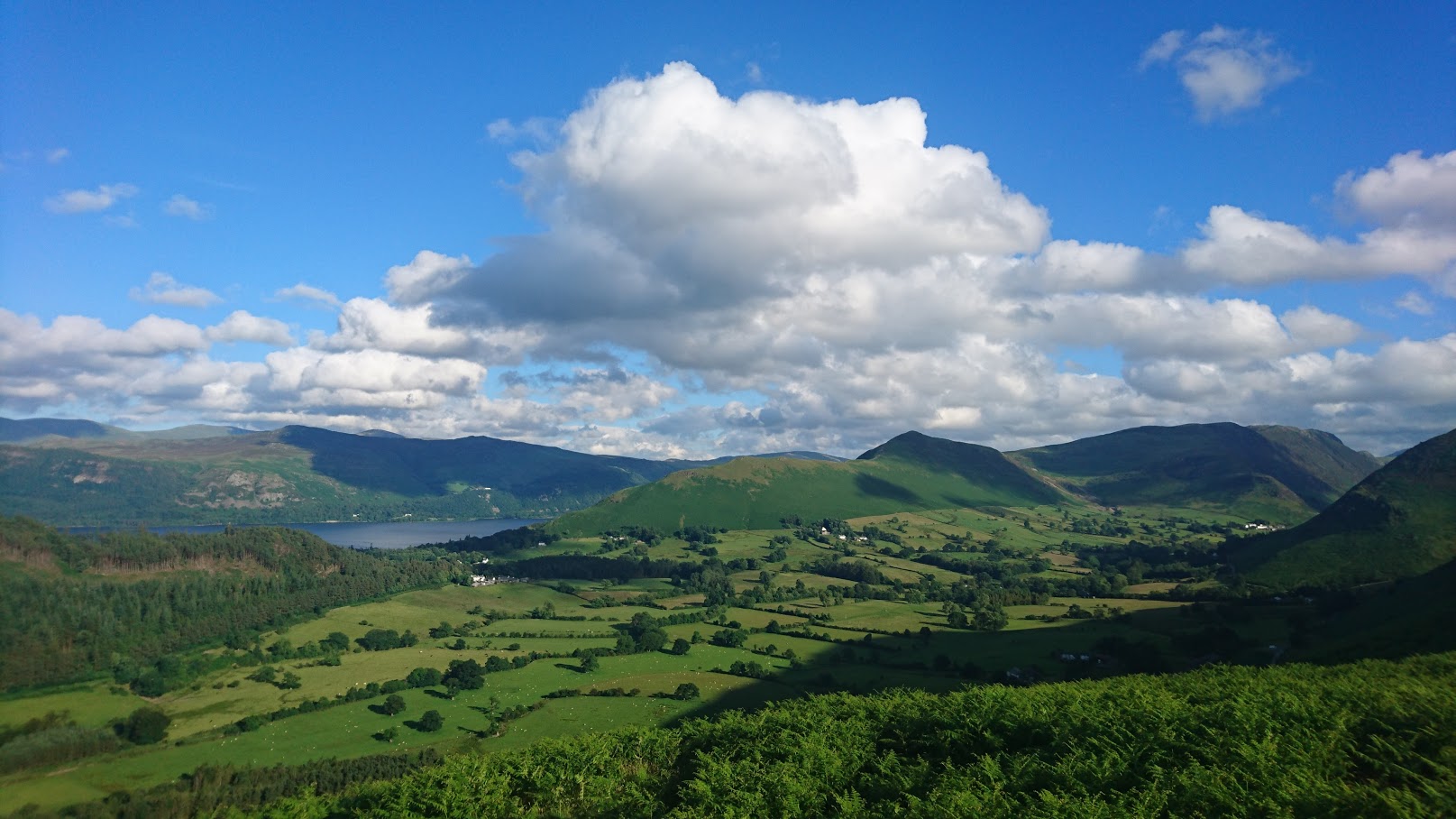 Gaining a little height you are rewarded with fine views of Catbells and Maiden Moor over Newlands Valley. Our popular Vale of Lorton holiday makes its way from Buttermere through Newlands and onto Keswick.
Further up the nose of Barrow and High Spy beyond Maiden Moor fully comes into view. Further to the right, over Causey Pike we see the tops of Dale Head and Hindsgarth.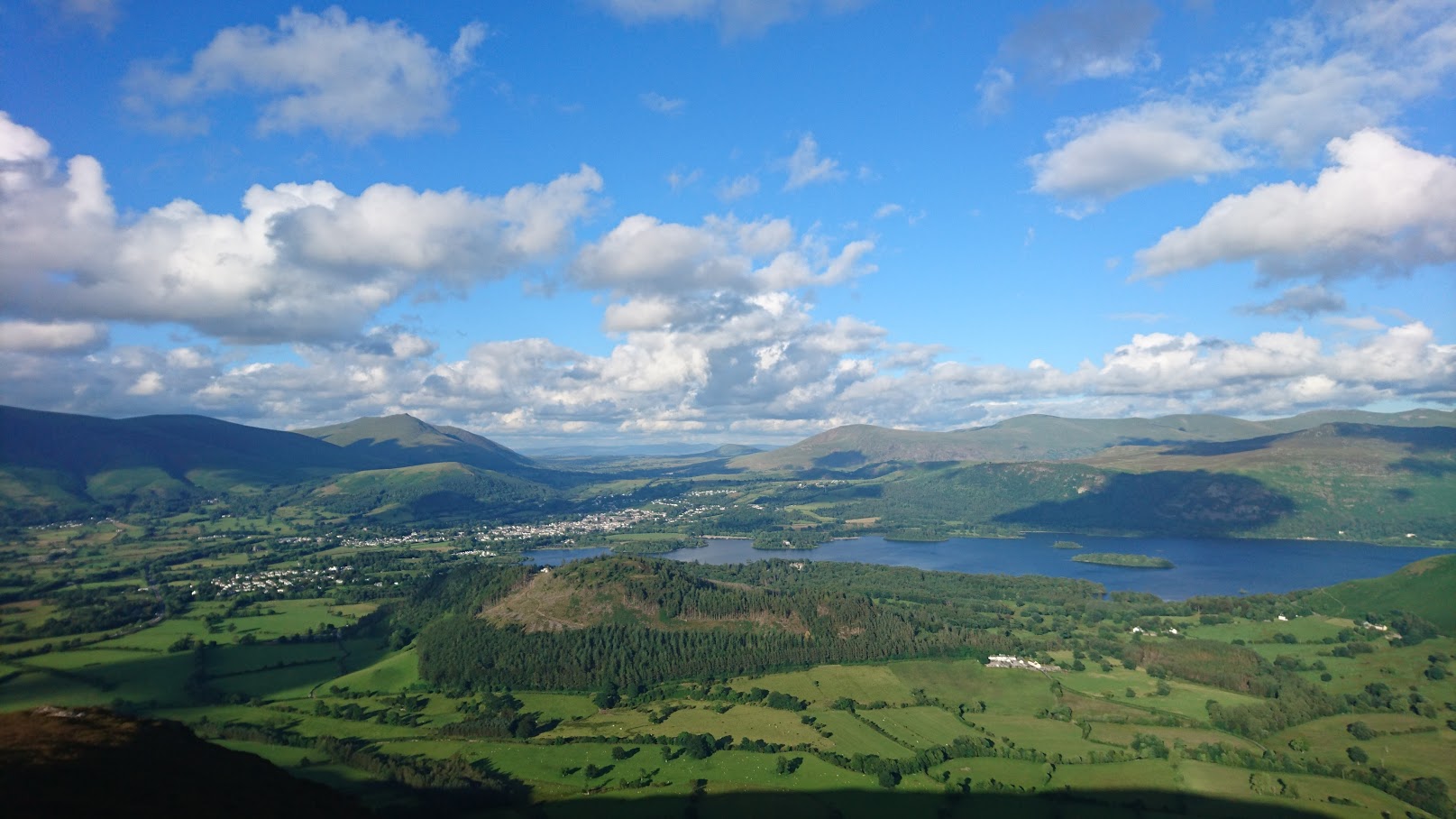 The people of Keswick were no doubt enjoying the evening sunshine too. On the left of the picture Skiddaw merges into Blencathra. The Cumbria Way passes between the two. In front of those sits Latrigg, an easy walk and a favourite of many. Derwent Water with its many small islands was looking as beautiful as ever. In the distant right are the Dodds which mark the end of the Helvellyn range. Beyond them our Westmorland Way walkers would be resting for the evening.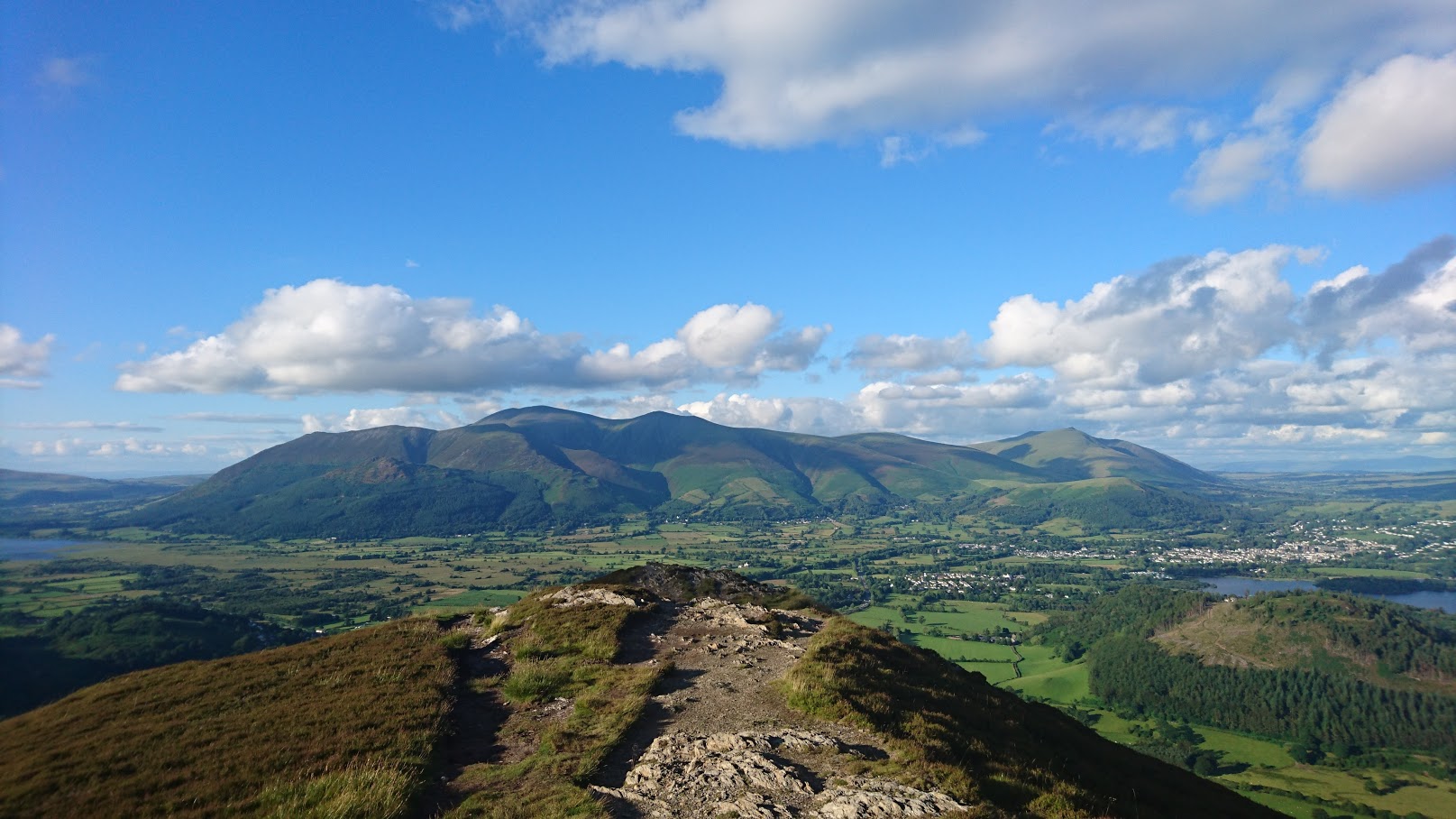 There she is, Skiddaw, over one of the many false summits Barrow teases the walker with.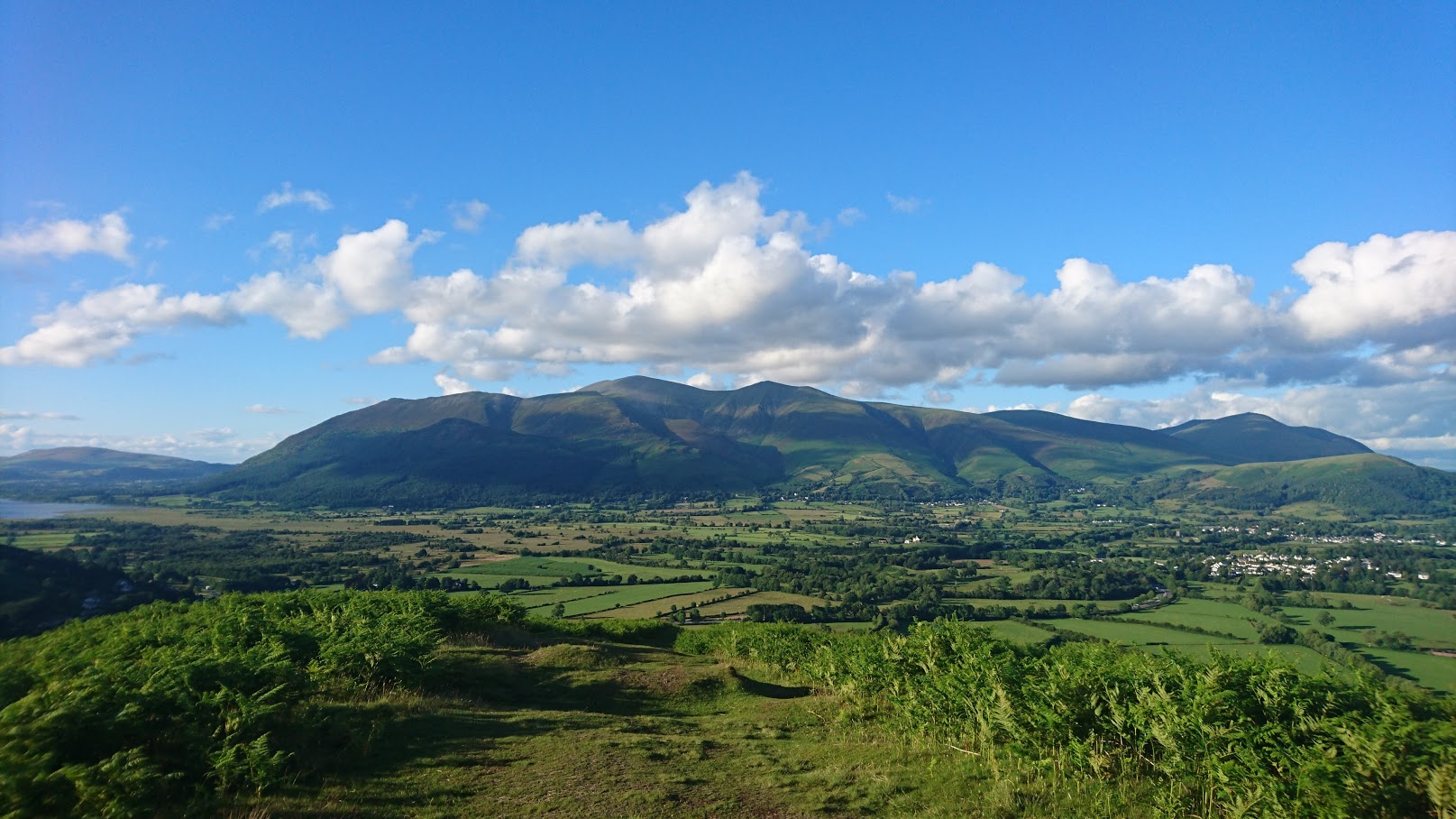 Having reached the summit of Barrow I was to learn I'd been sheltered from the wind up until this point so I dropped back a little and sat down to savour the view. Skiddaw is actually the collective name for a group of individually named tops.
To the left is Ullock Pike, in front of which stands Dodd. Behind Ullock Pike is Skiddaw itself, the highest peak. To its right is Little Man then Jenkin Hill and finally Lonscale Fell. Darkened in the distance are the western slopes of Blemcathra which interestingly enough is also a collective name for a group of individual tops. This one being Blease Fell. Sat in front of Lonscale Fell and Blease Fell sits the aforementioned Latrigg.
So Barrow, at just 455 metres certainly isn't the highest of fells, but with views like these I'm sure you'll agree it's perfect for a bimble on a summer evening.