Nervous about Walking Alone? Don't be!
By Mark Wright
Every once in a while the question of walking solo comes along. This time brought to the fore with the news that later this month, a great supporter of ours, Judith Cutler, will set off on her sixth solo walk.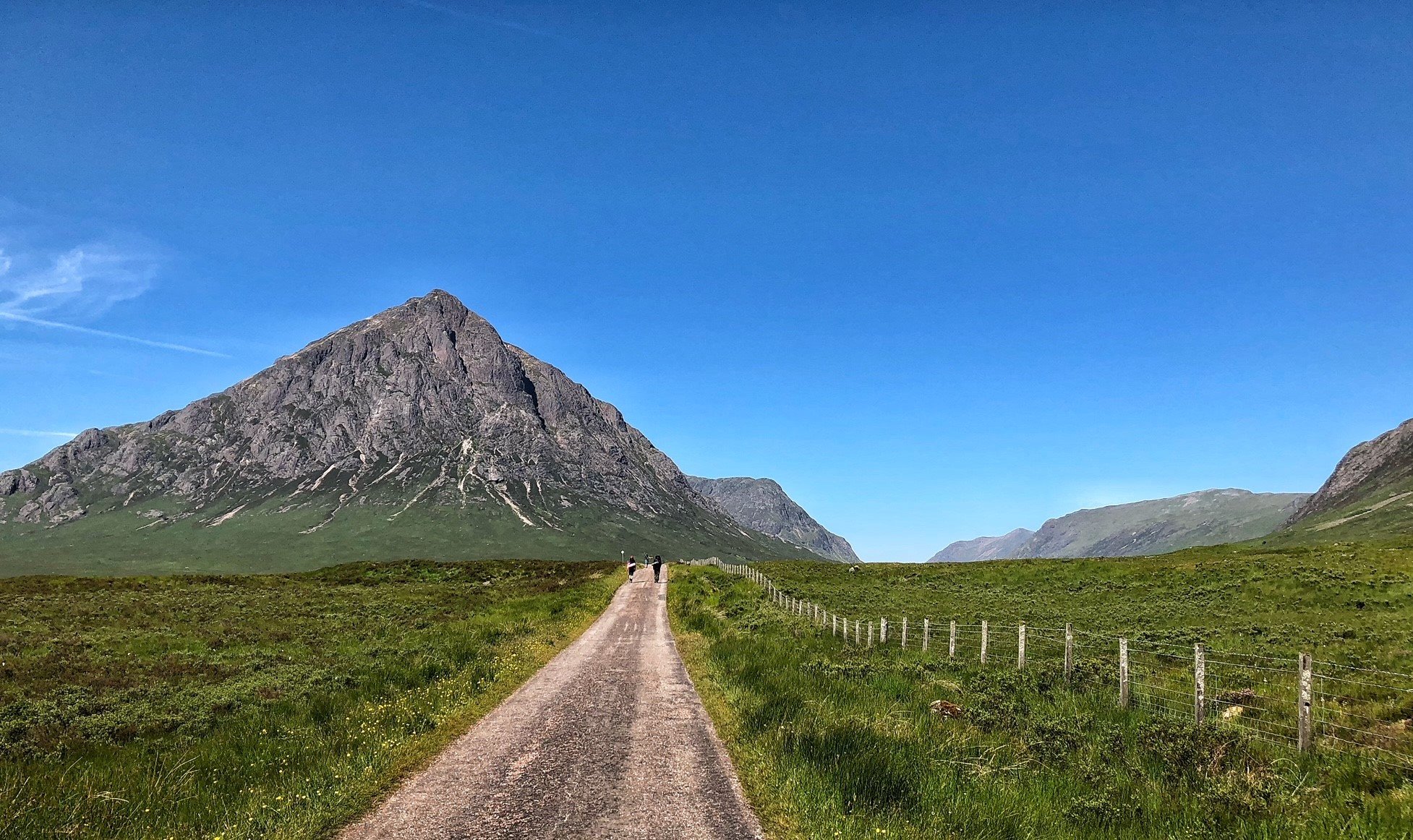 Our view is this, many outdoor professionals would advise you against going out in the mountains or remote countryside on your own, their concern being a problem could occur and you could experience difficulty being on your own. Wise words of caution. However, many of our walkers, properly equipped and sufficiently experienced, confidently undertake our walking holidays alone and thoroughly enjoy the experience. We are always on the other end of a telephone, our accommodation providers have you in mind, and while our walks are never overcrowded, on the more popular routes, there's usually someone passing by from time to time.
A great example of a really positive experience can be found in these incredibly encouraging words from Anne Thomason.
"I walked the West Highland Way as a solo traveller in late May/early June of 2017. Everything went well. Correspondence with Mickledore was quick, all accommodation charming and comfortable, and all information accurate. I'm hoping to walk Hadrian's Wall or the Great Glen Way in the future and will use Mickledore for their excellent service!
If you are thinking of walking alone and are nervous about it, don't be! There were plenty of friendly travellers to talk and walk with along the way. I found dinner companions on several of the nights, and when I wanted solitude, that was easy to find too! The West Highland Way is a delightful trip and I would consider doing it again someday! I especially loved a very fun night out at the Drovers inn with a group of walkers."
So, as Anne says, if you are thinking of walking alone and are nervous about it, don't be. Simply talk with us and between us we'll pick out the best route for you based on your expectation and experience.