Hidden Gem on Stake Pass
If you stick true to the path as you follow Stake Pass from Langdale over into Langstrath on the Cumbria Way you will without a doubt have a thoroughly enjoyable time. However, at the highest point, should you detour just a few metres off to the left, then an enjoyable time is elevated to a truly breath-taking experience!
Hundreds if not thousands of walkers follow Stake Pass from one valley into the next completely unaware that just out of sight, set in a dip, lies a small and nameless but charming shallow tarn that once seen will never be forgotten. It is one of the true hidden gems of the Lake District. Although aware of it, I too had never seen it for myself, so on Friday morning I set off from Langdale with the intention of remedying that.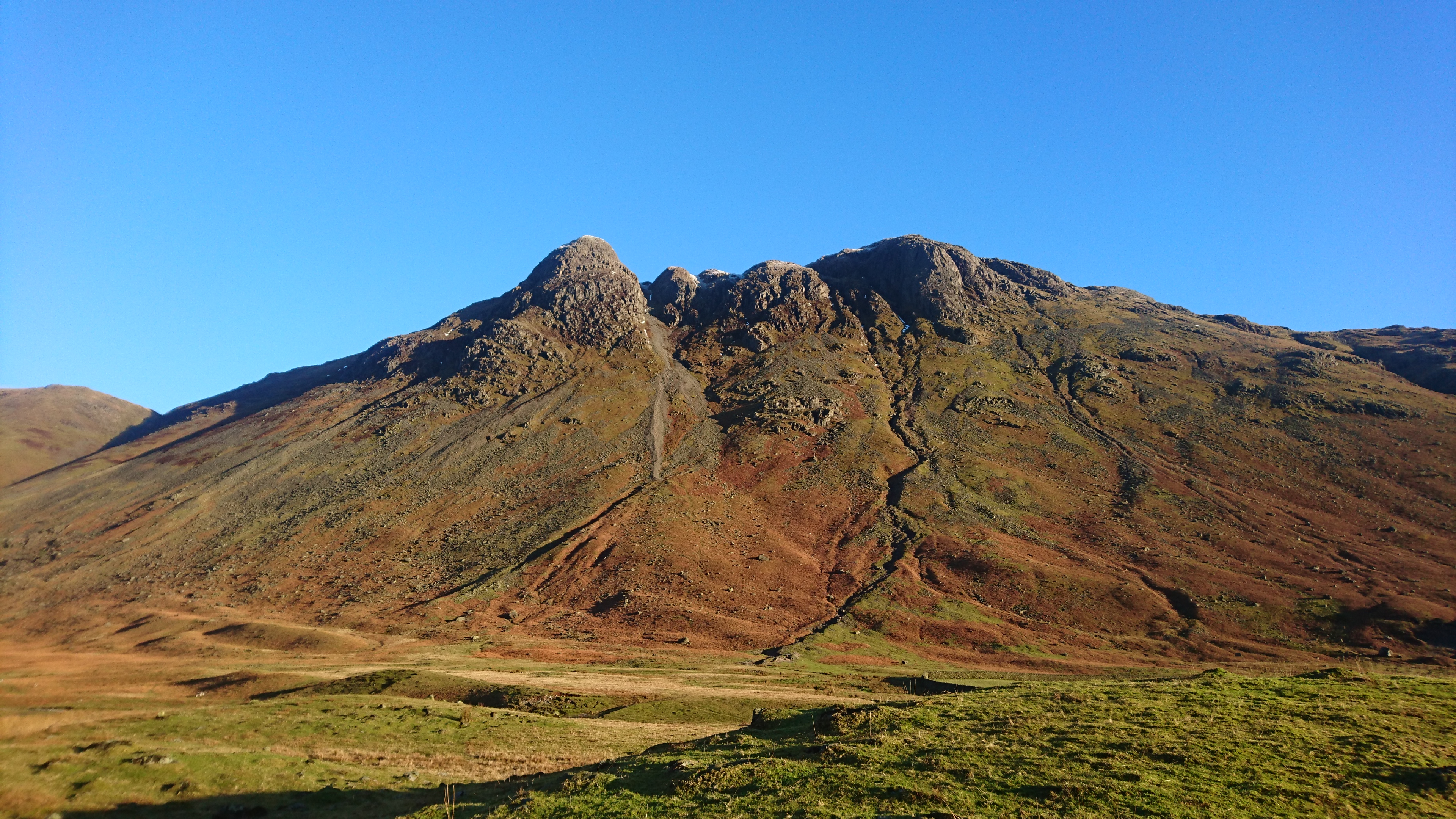 The Langdale Pikes were looking magnificent in the morning light as I headed up through the valley.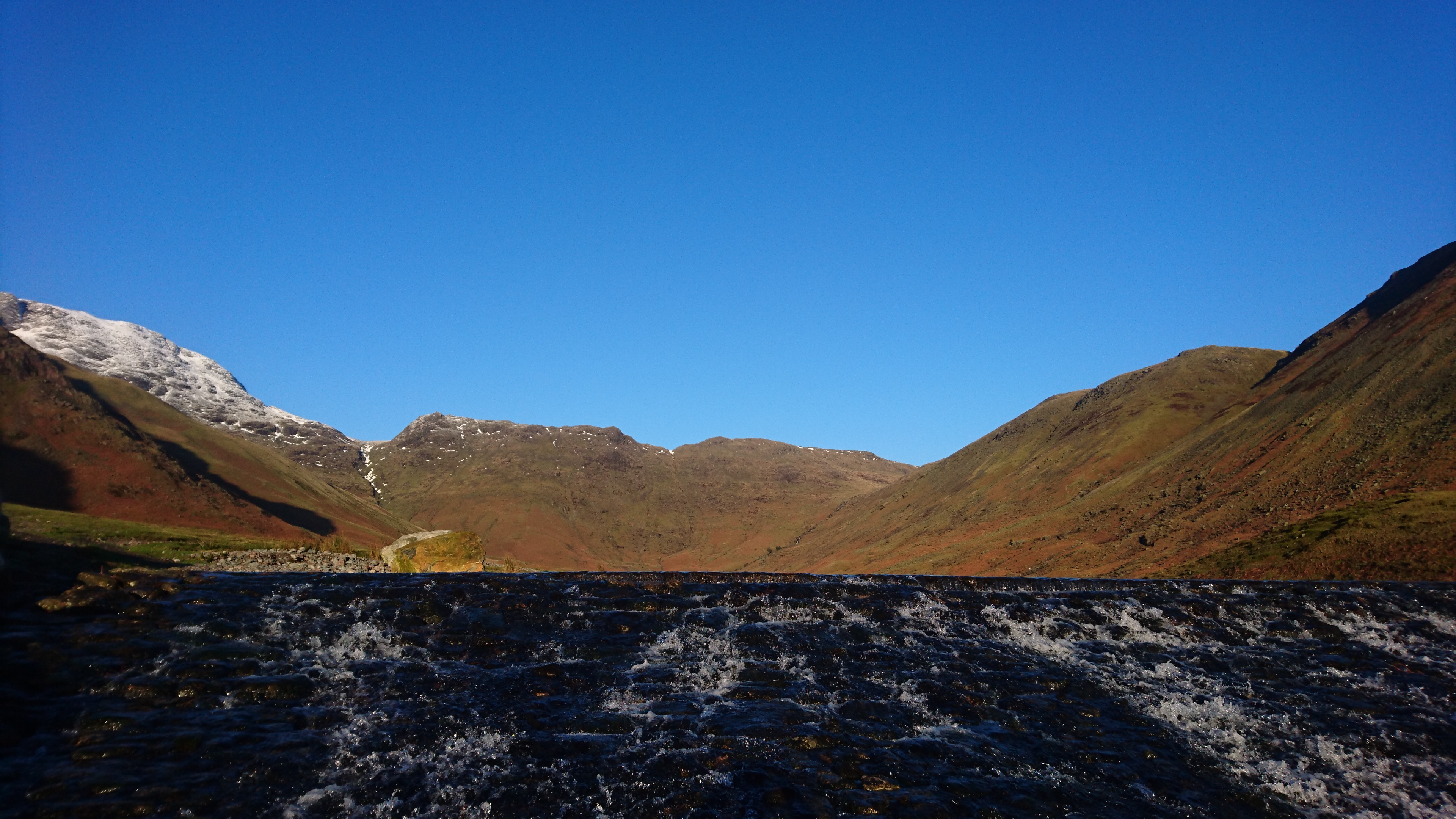 I strayed from the Cumbria Way to take a look at the weir.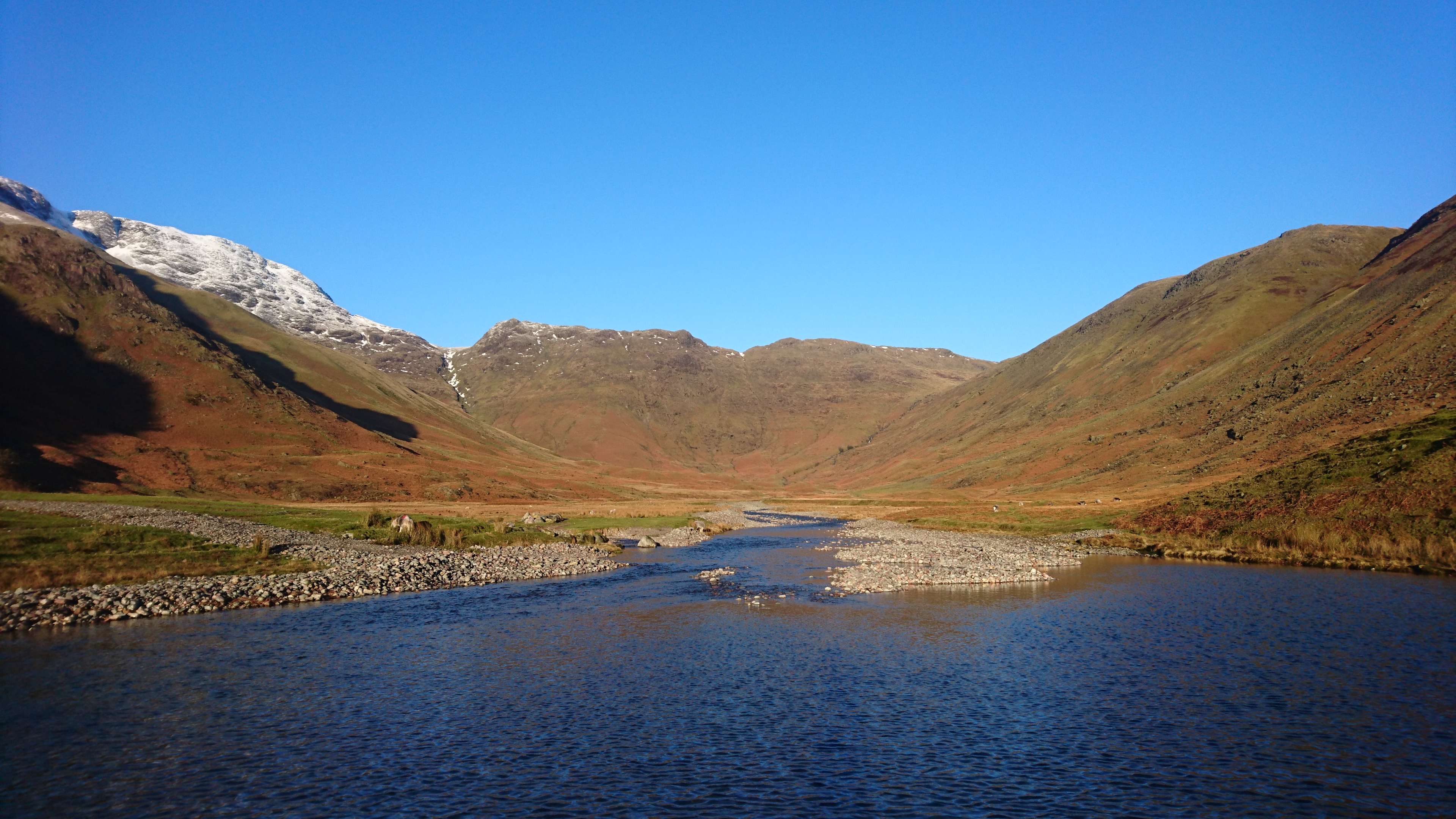 Rossett Pike sits at the head of Mickleden. The Cumbria Way travels up the right of the beck before heading over Stake Pass to the right of Rossett Pike and down into Langstrath on its way to Borrowdale and onto Keswick. My walk today would see me cross Rossett Pike from right to left then return back down the valley.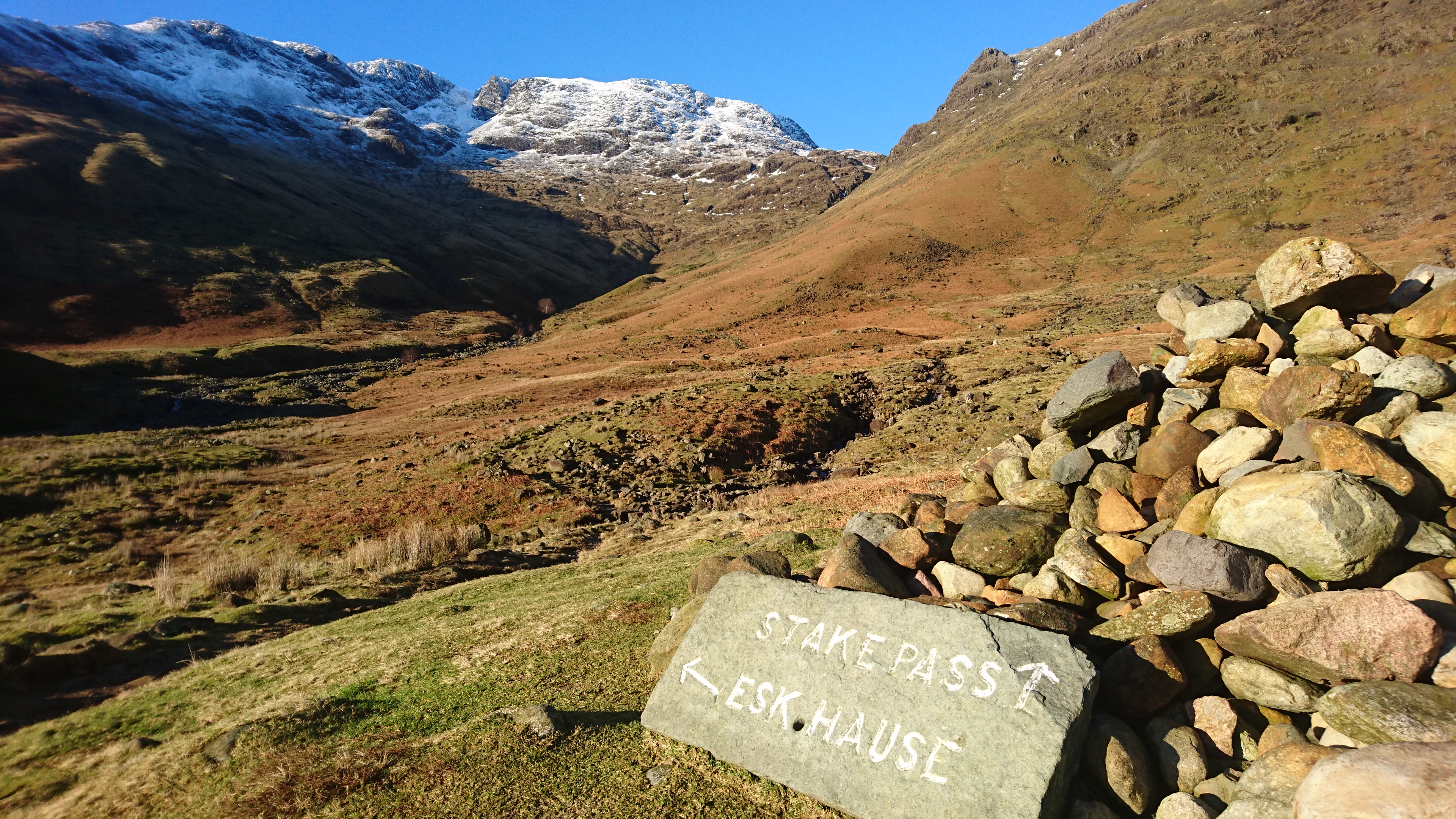 The path splits beneath Rossett Pike. My return route would see me walk down Rossett Gill, which as the sign shows is also the route to and from Esk Hause.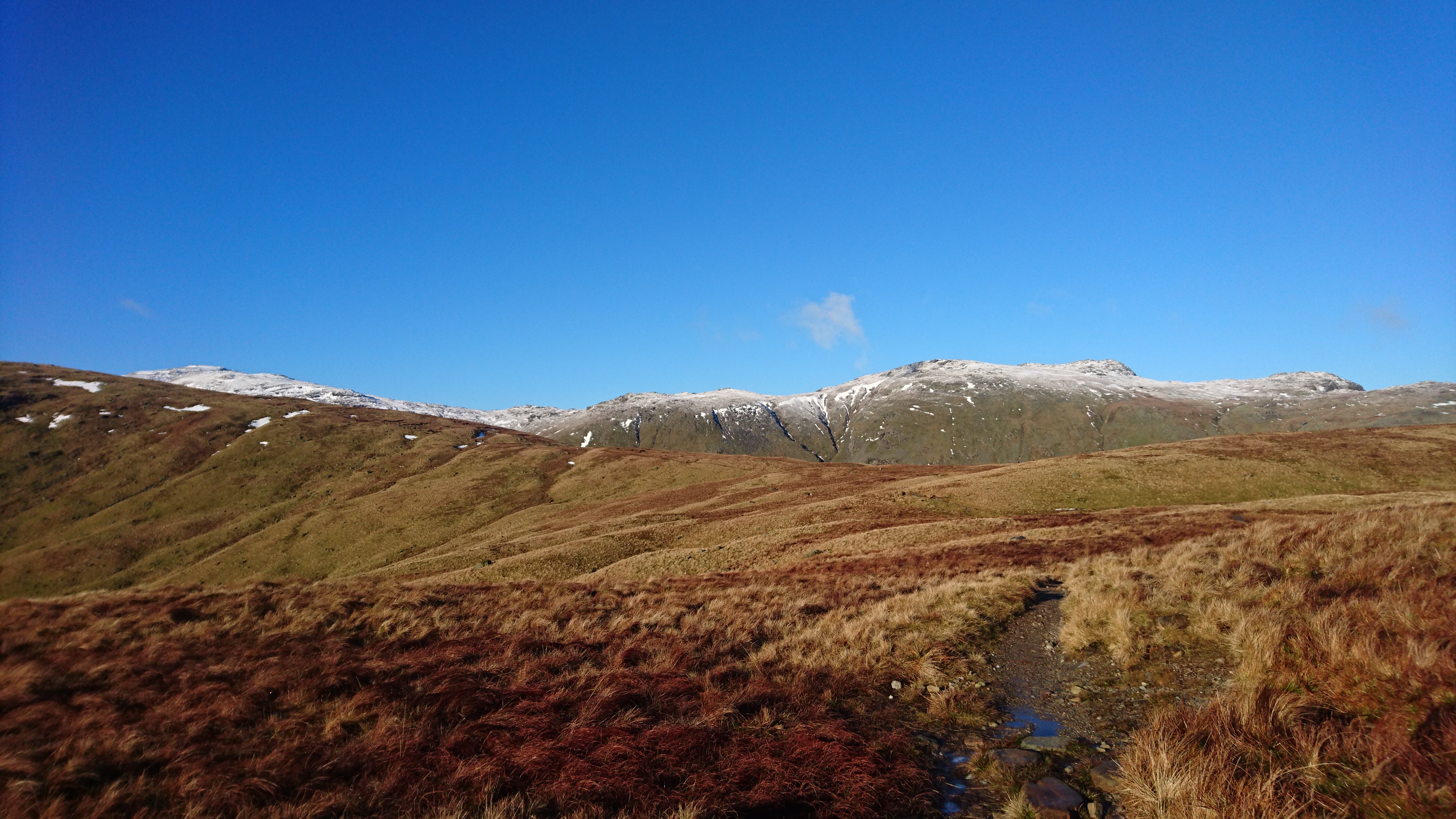 Nearing the top of Stake Pass.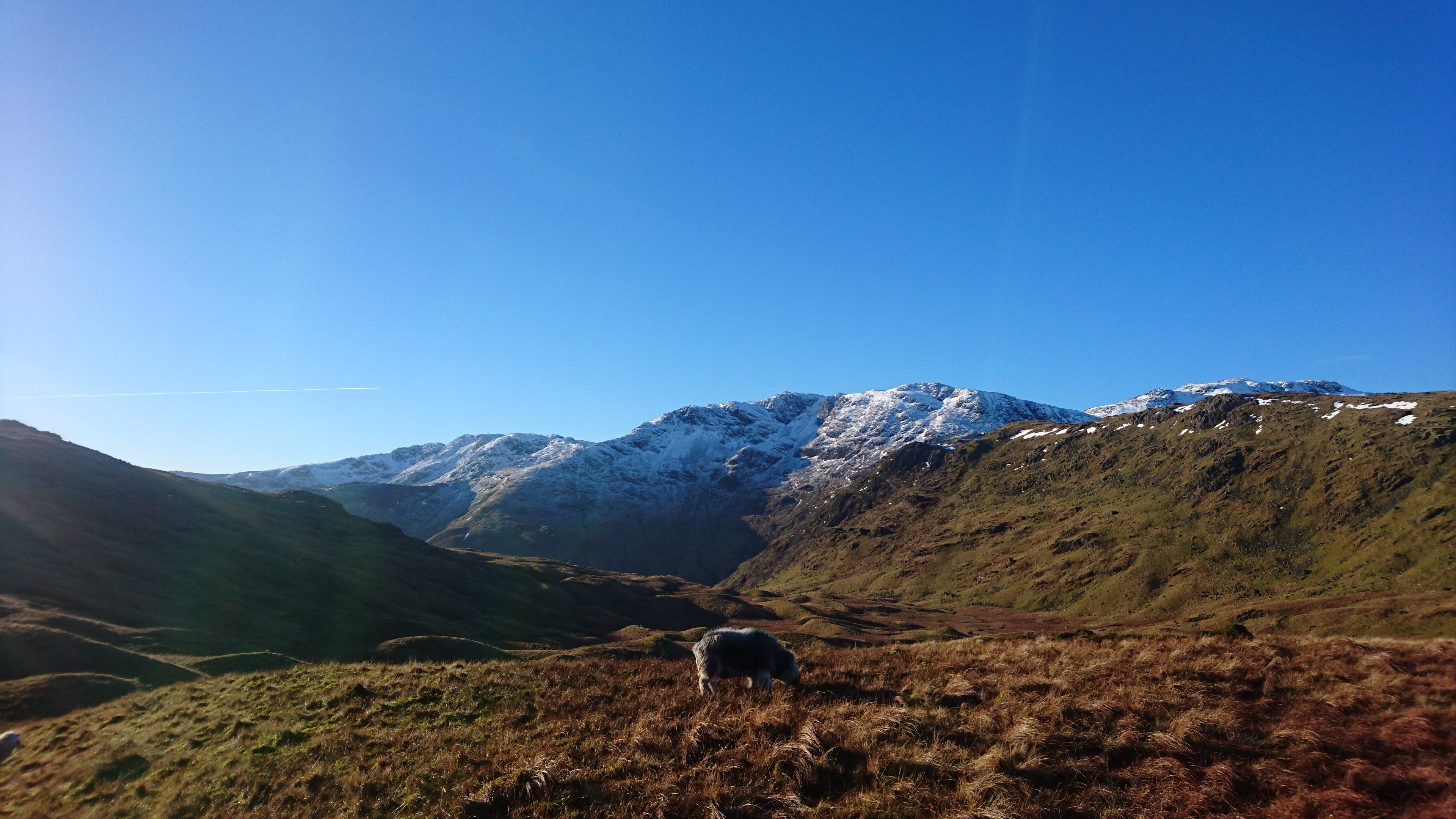 The large snow capped mountain is Bowfell.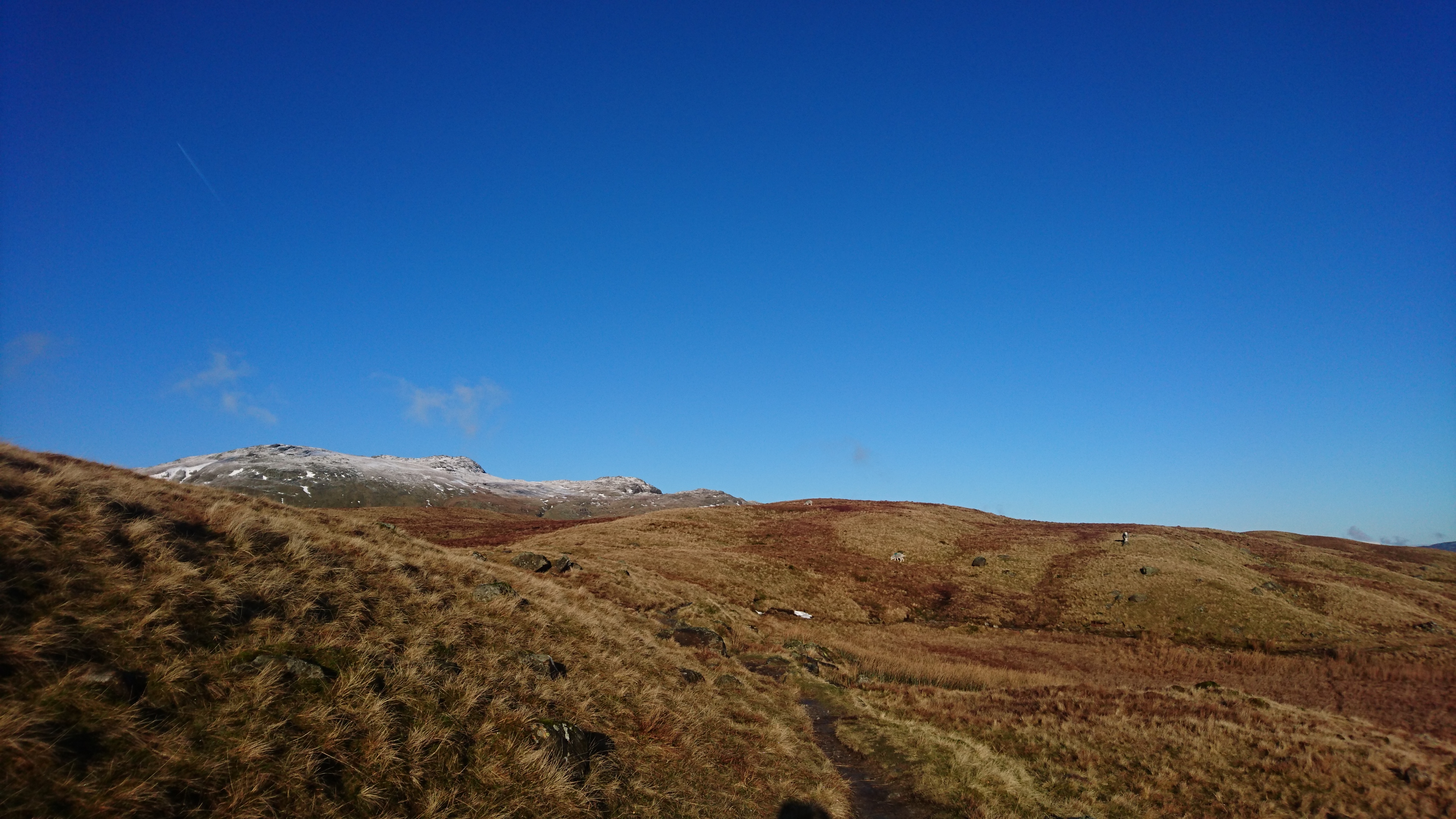 This is where walkers are at risk of journeying over to Langstrath completely oblivious to what lies over the mound on their left.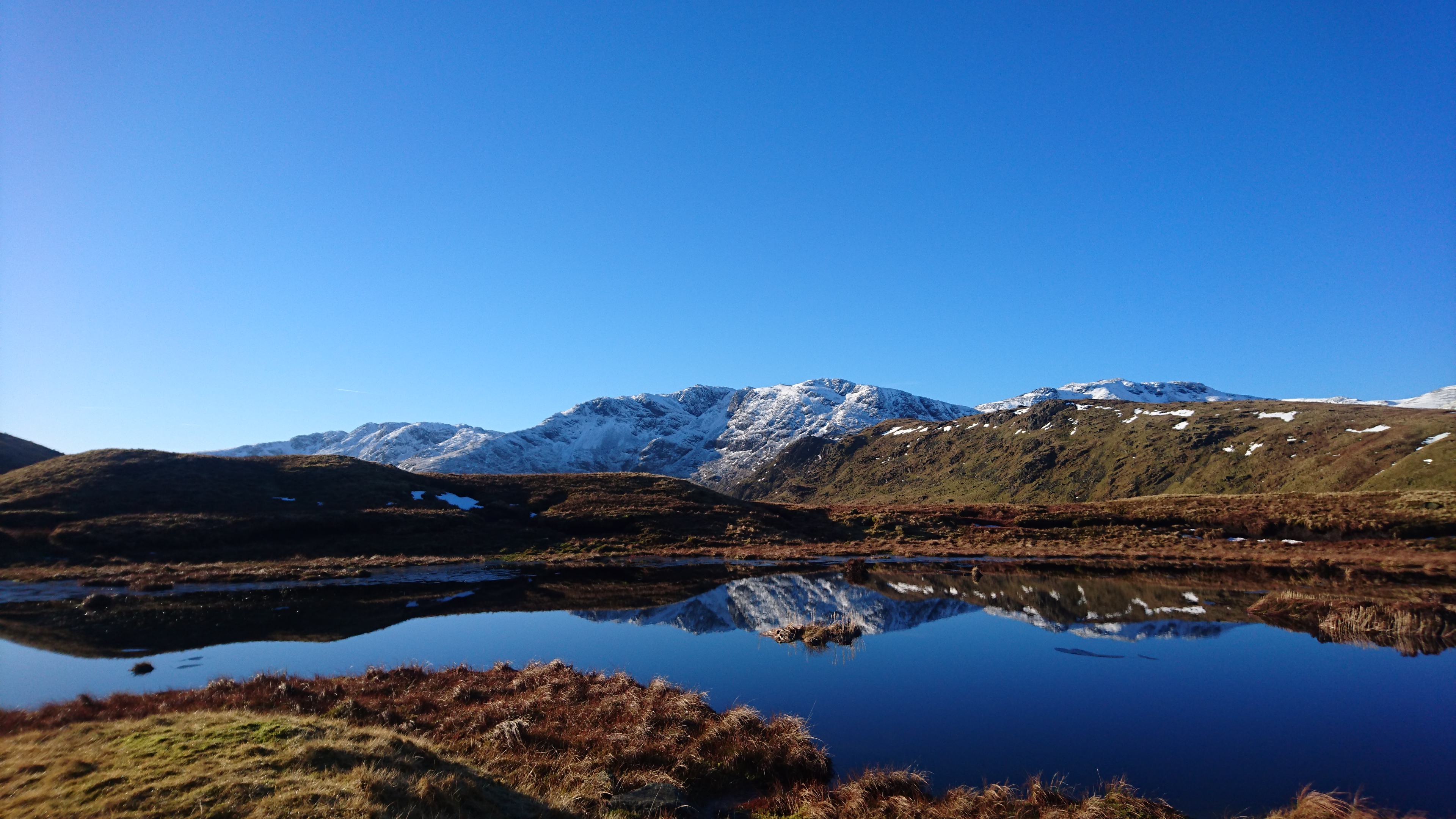 And here it is, the nameless tarn with Bowfell reflecting in it. It's a magical little spot to sit and enjoy views, savour the warmth of the sun and rest a while before continuing on your way.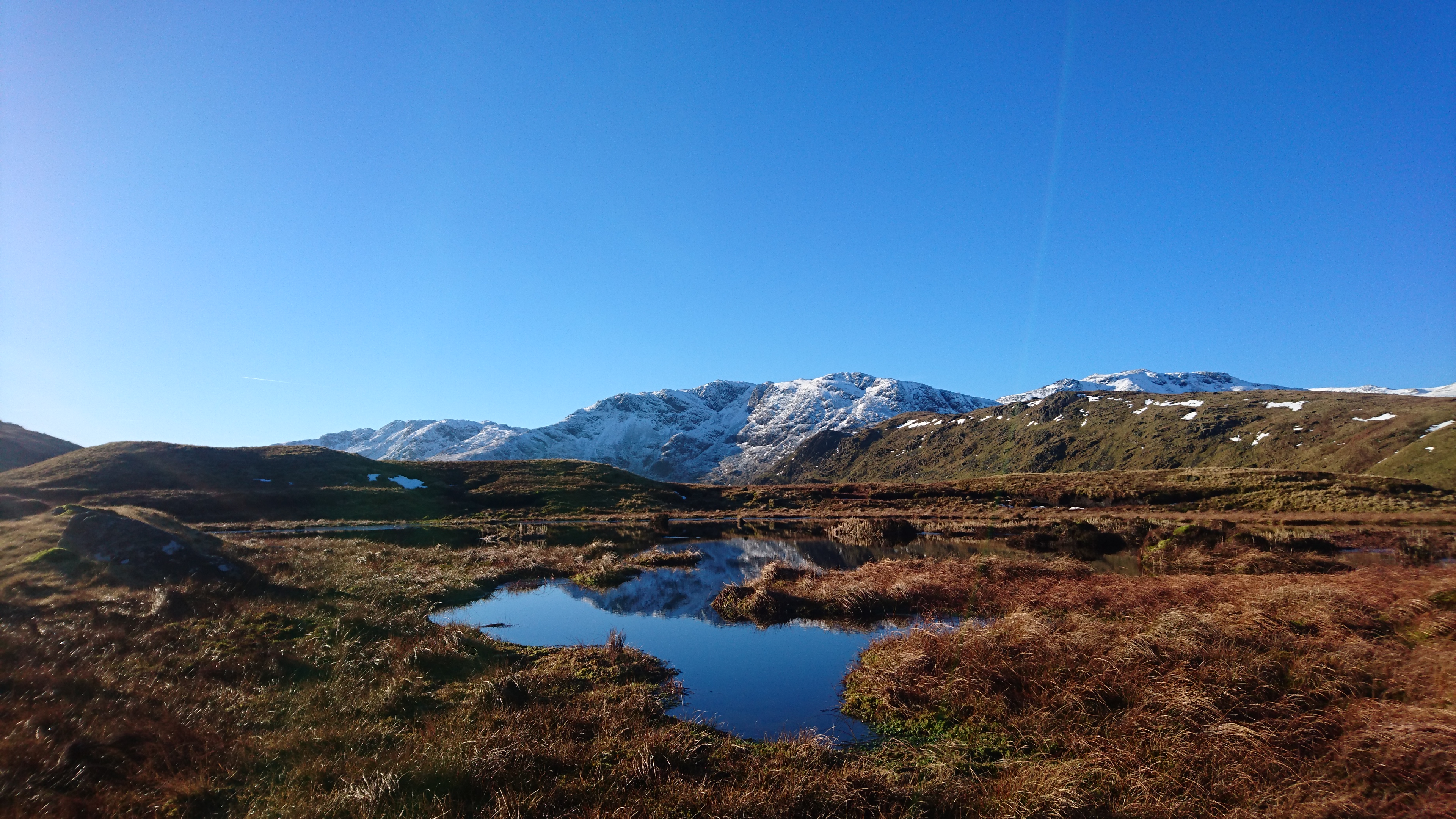 Seen from a slightly different angle. Strange to think so many people walk by completely unaware of its presence.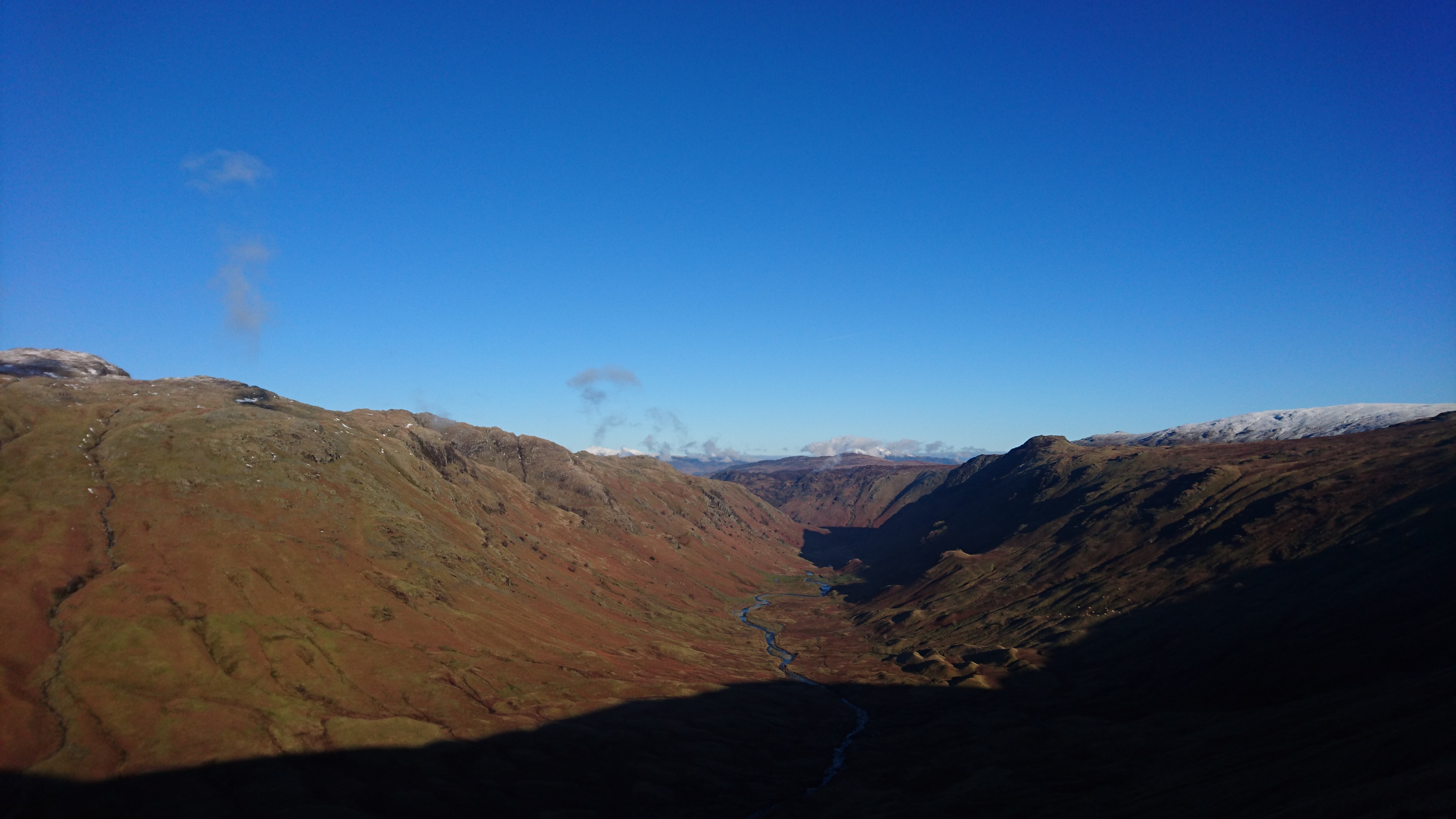 Heading onto Rossett Pike I was rewarded with fantastic views down into Langstrath.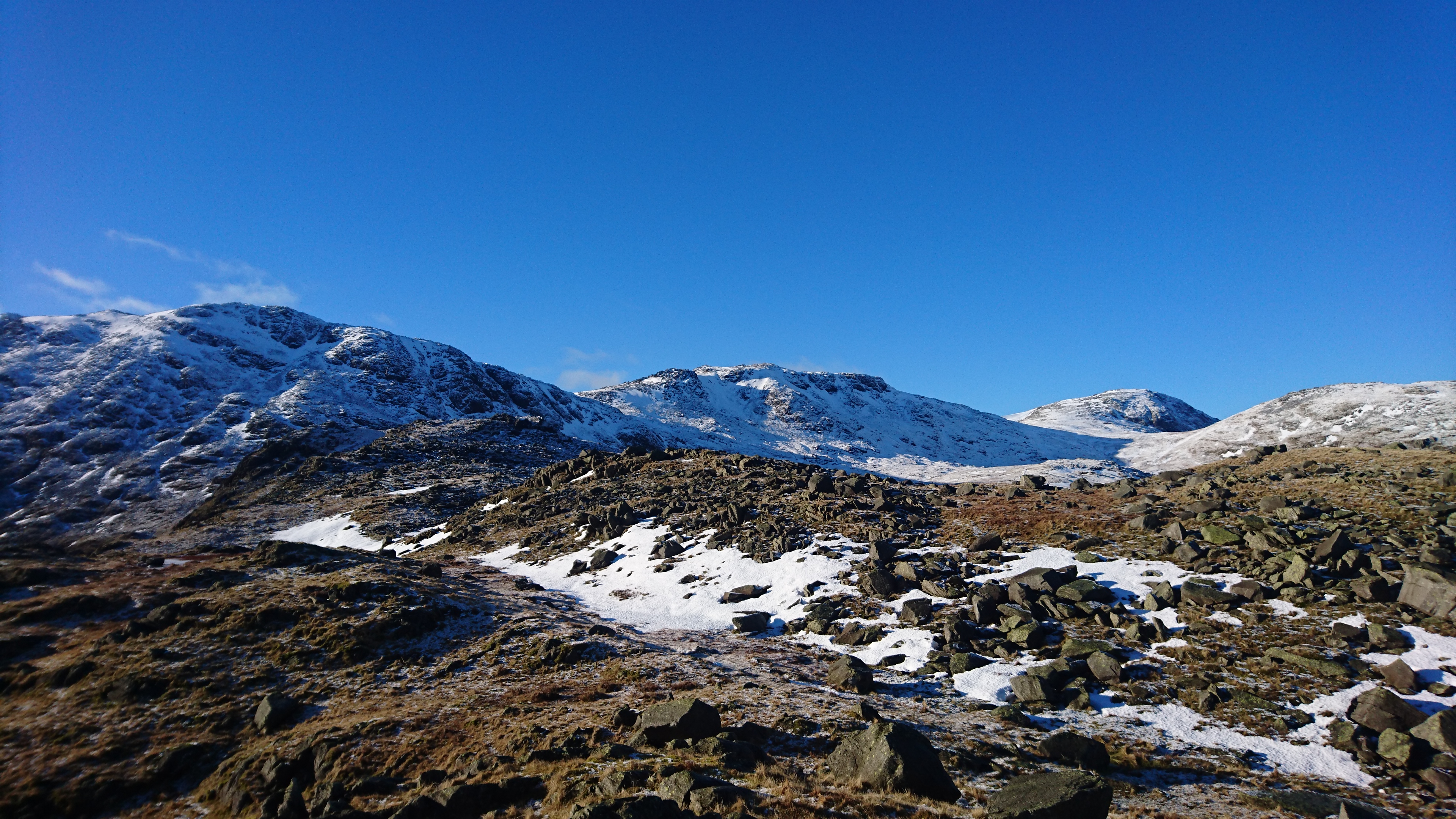 It's a lovely top with views of Bowfell, Esk Pike and Great End.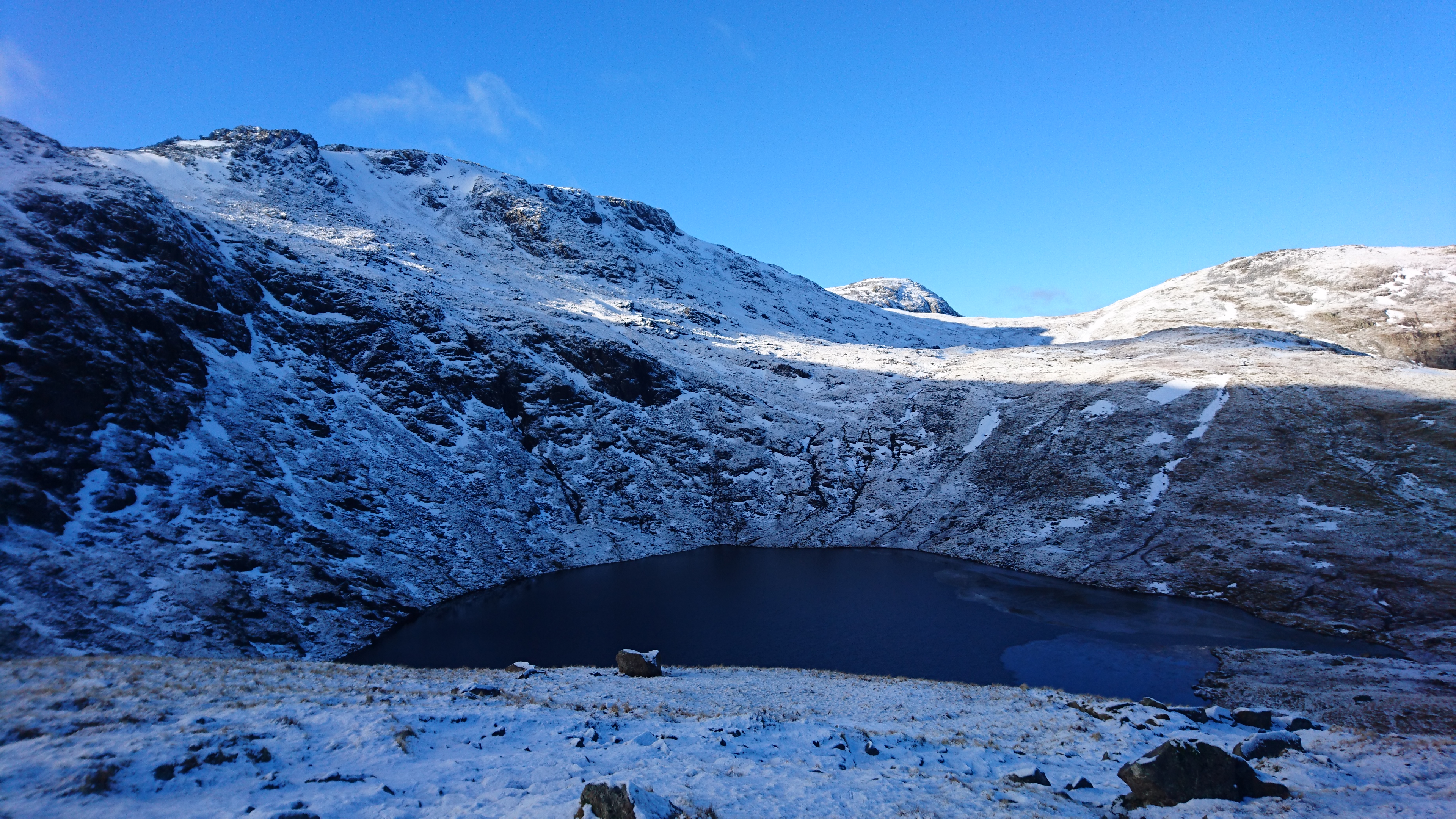 Angle Tarn. It doesn't get much sun at this time of year.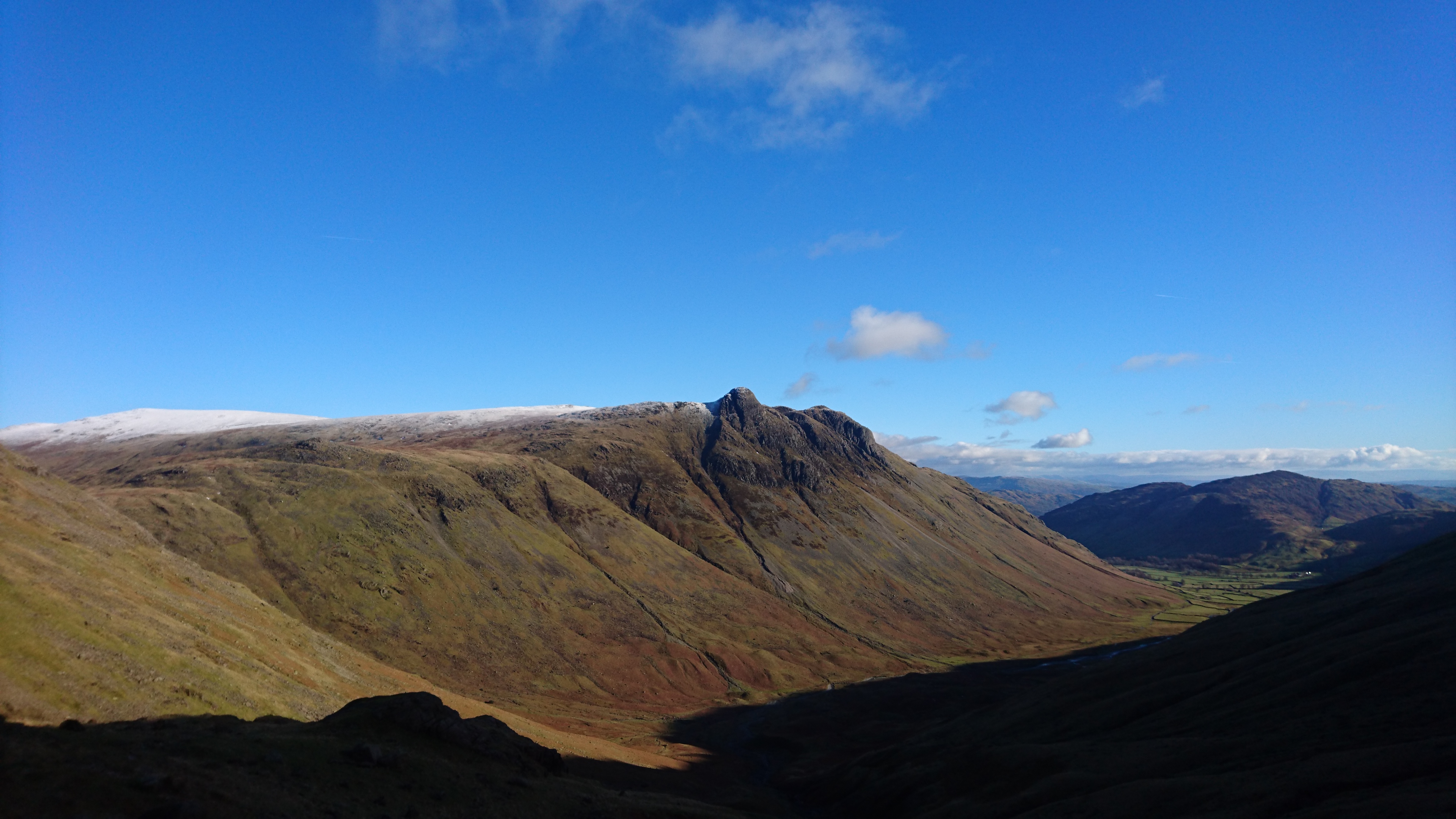 Starting the return leg down off Rossett Pike.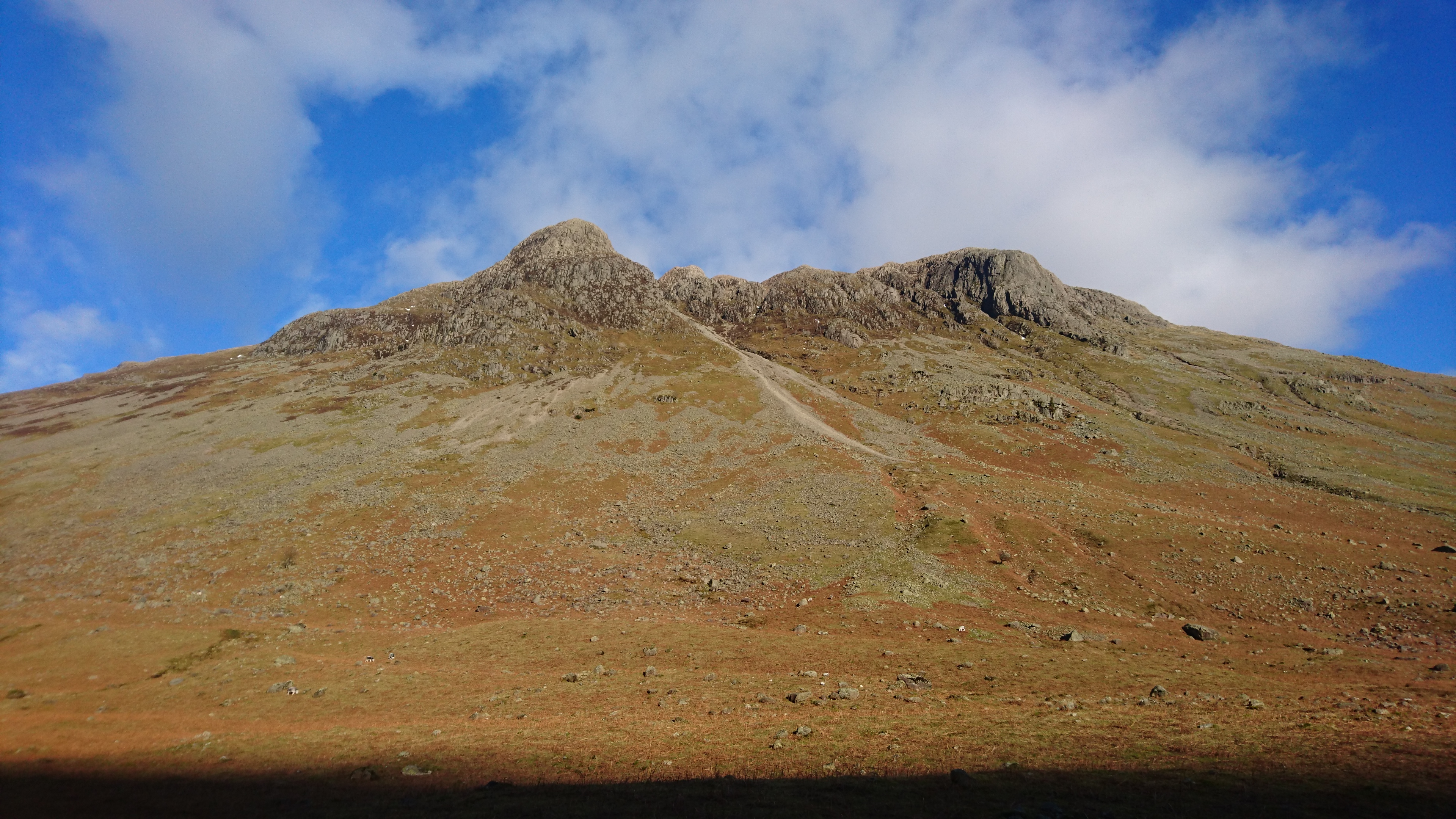 Almost home. The Langdale Pikes where I left them this morning!