A Walk on the Cumbria Way
With so many of you telling us what a wonderful time you are having on our walking holidays up and down the country, we thought we would get out and join you. We've had some beautiful weather here in the Lake District so it seemed the perfect time to enjoy some of the stunning Lakeland scenery on the Cumbria Way.
After a busy morning in the office, we set off on our little adventure, starting at the iconic Old Dungeon Ghyll Hotel in Langdale. The path starts with a gentle walk along Mickleden Beck, which was little more than a trickle after the recent spell of dry weather. The scenery is impressive with the Langdale Pikes high above to the right and the well known fells of Crinkle Crags and Bowfell to the left and ahead.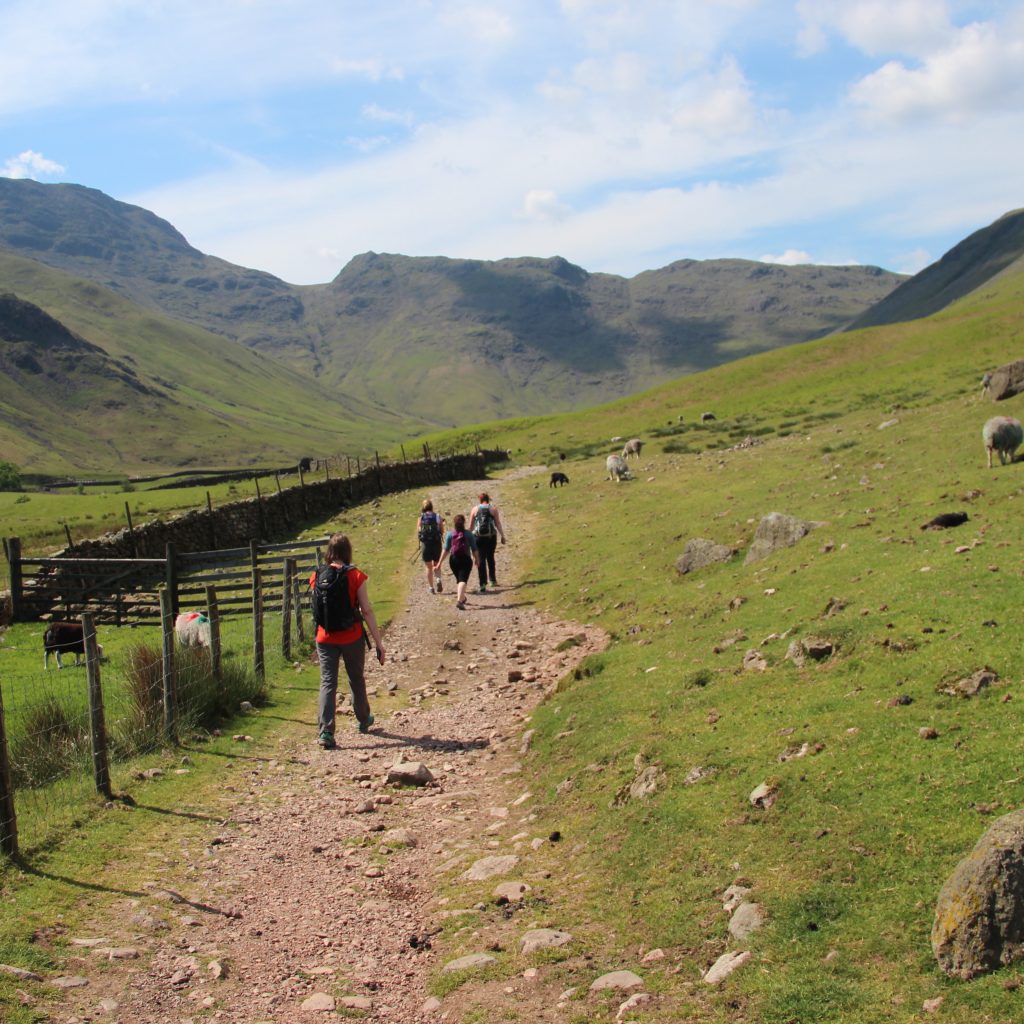 After a short breather at the foot of Stake Pass the hard work started with a steep climb up out of the valley. The amazing scenery was more than enough reward and it was a great opportunity for some landscape photography as well as a few shots of the team.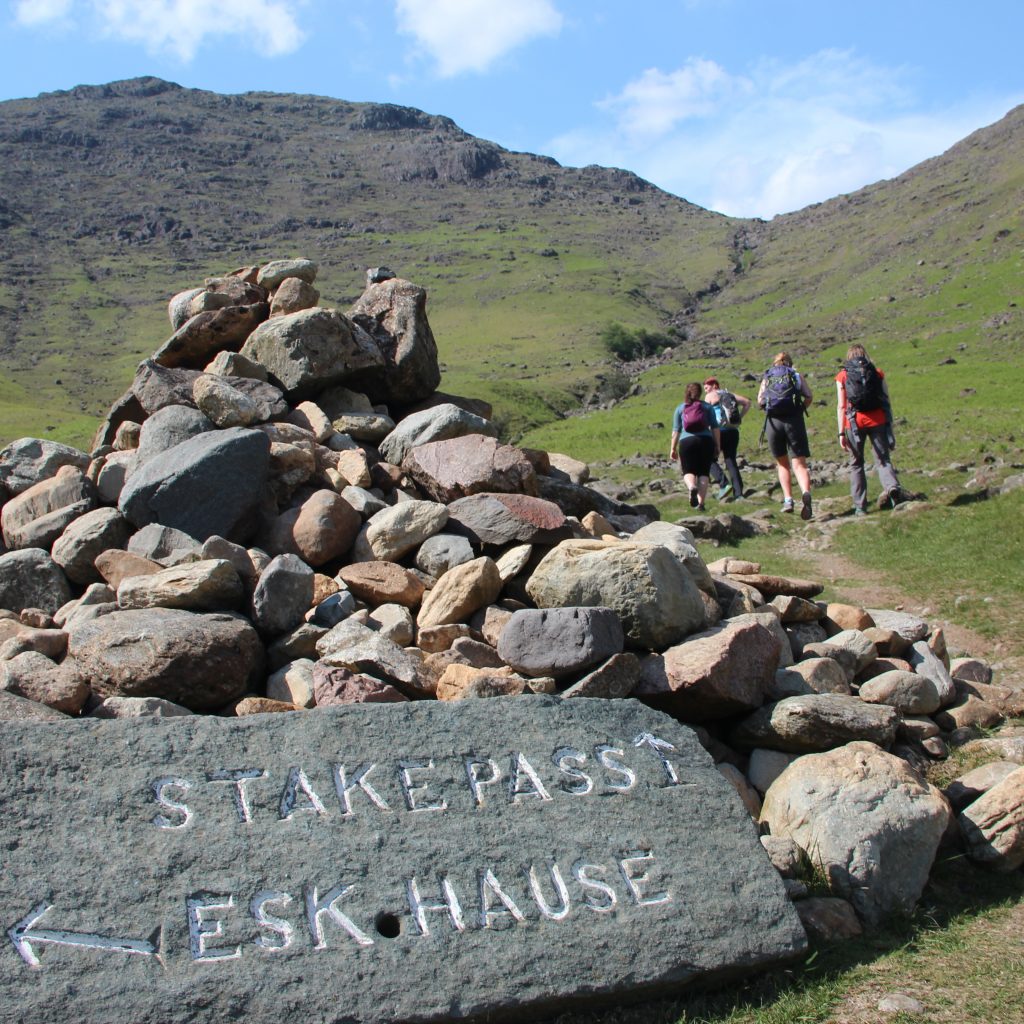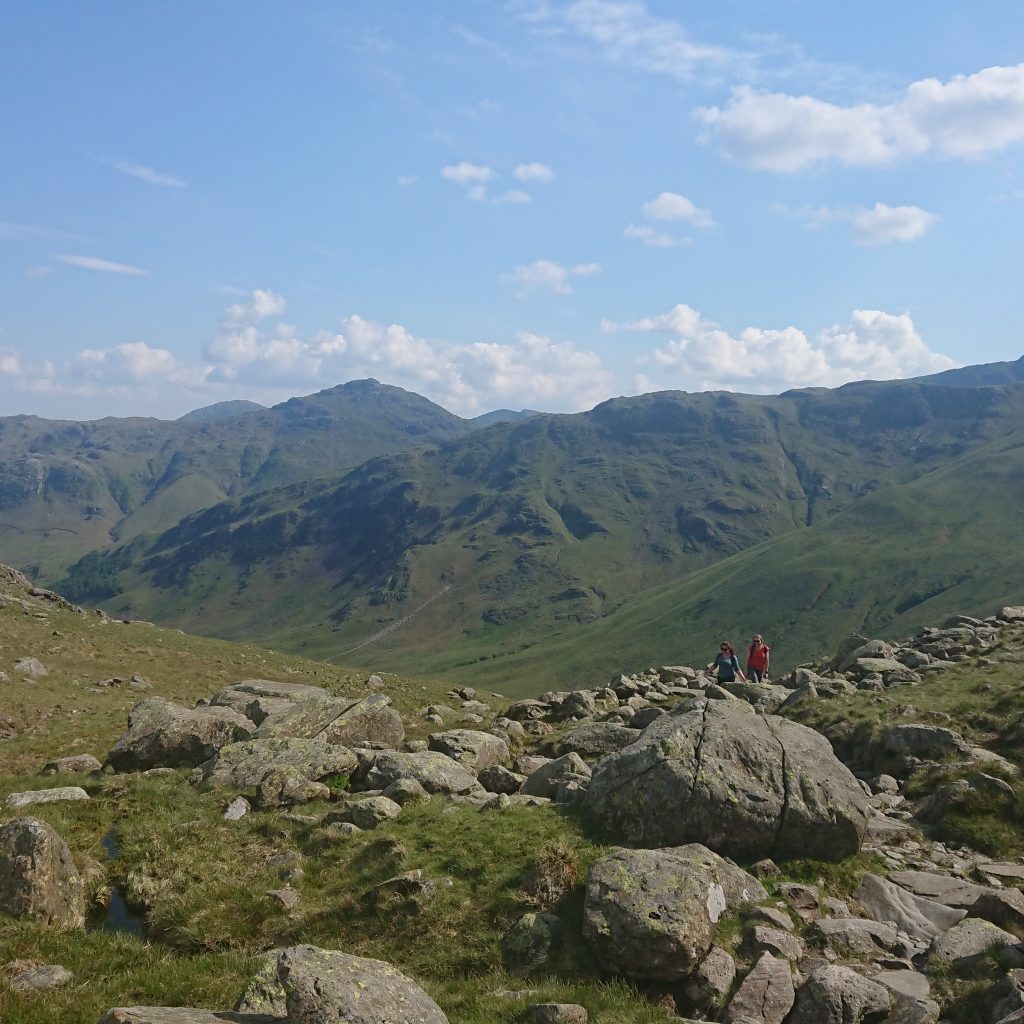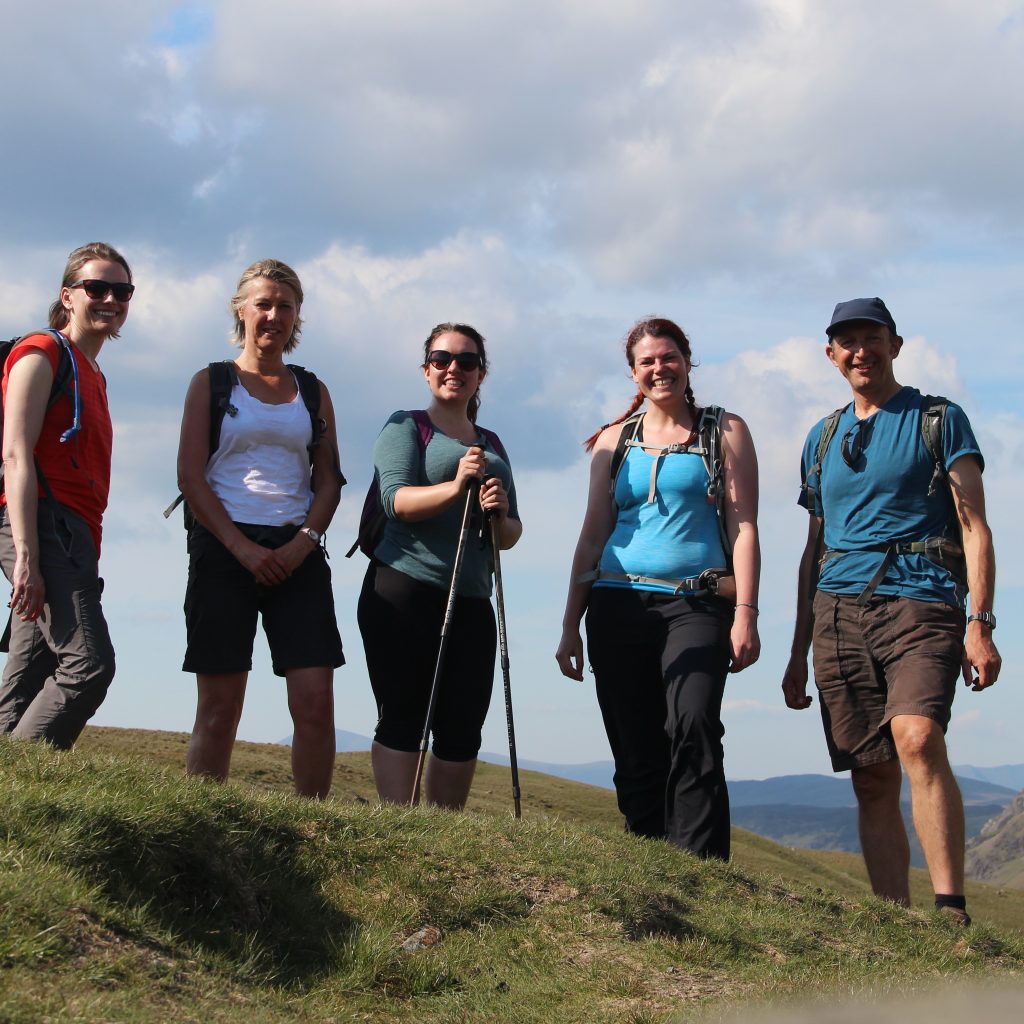 Leaving Langdale behind, another equally stunning vista appears above the Langstrath Valley, quiet and serene with only the Herdwick sheep for company. The path winds its way back down Stake Pass to the valley floor and from here it's another gentle walk on good paths and tracks by the Langstrath Beck.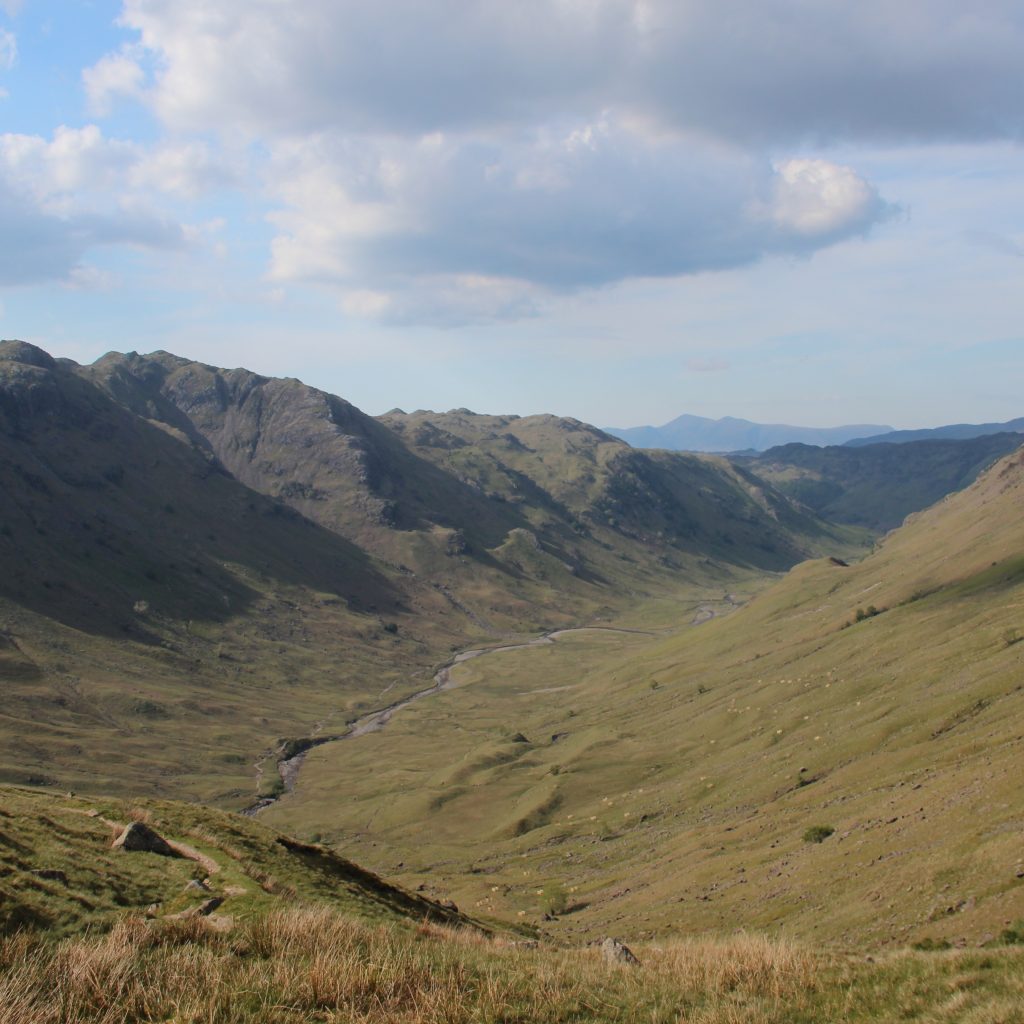 The evening light on the fells was just glorious as we made our way through the valley towards the Langstrath Inn for a well-earned pint and some lovely food.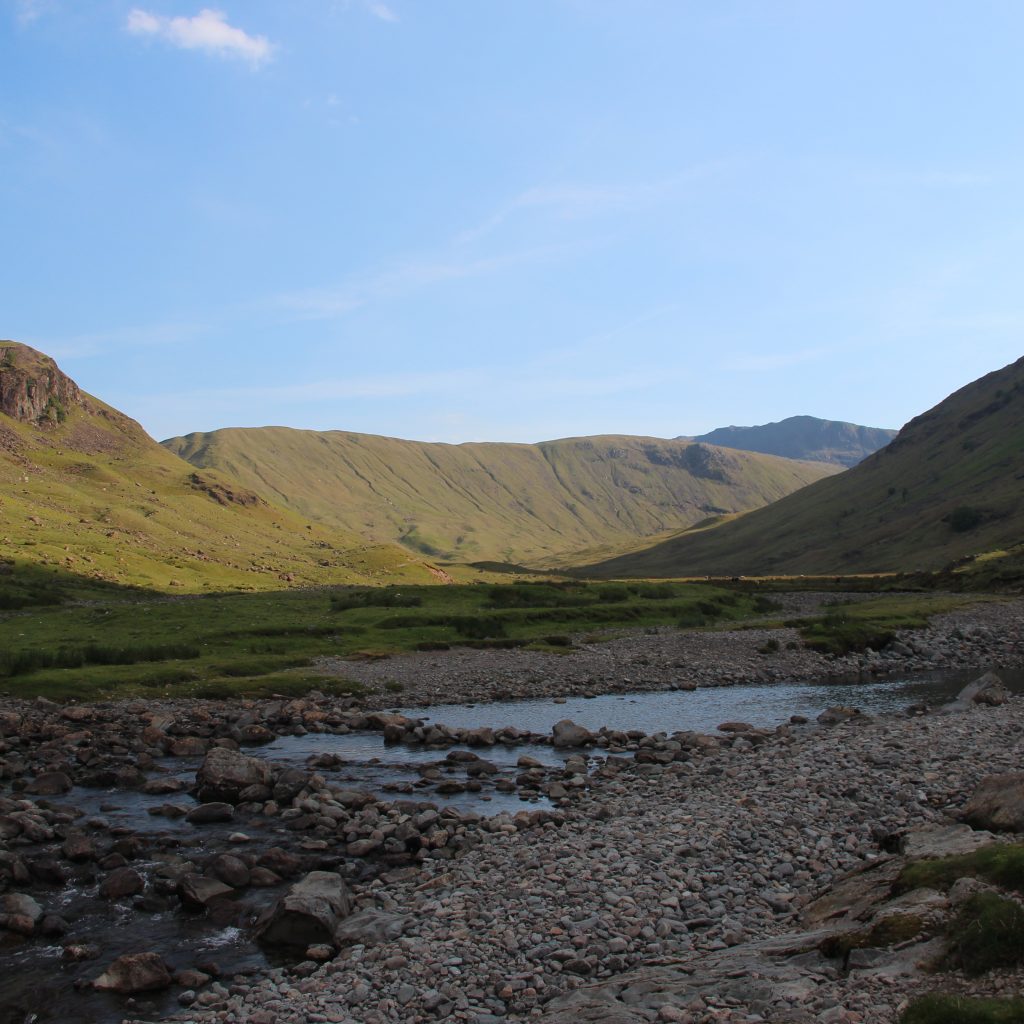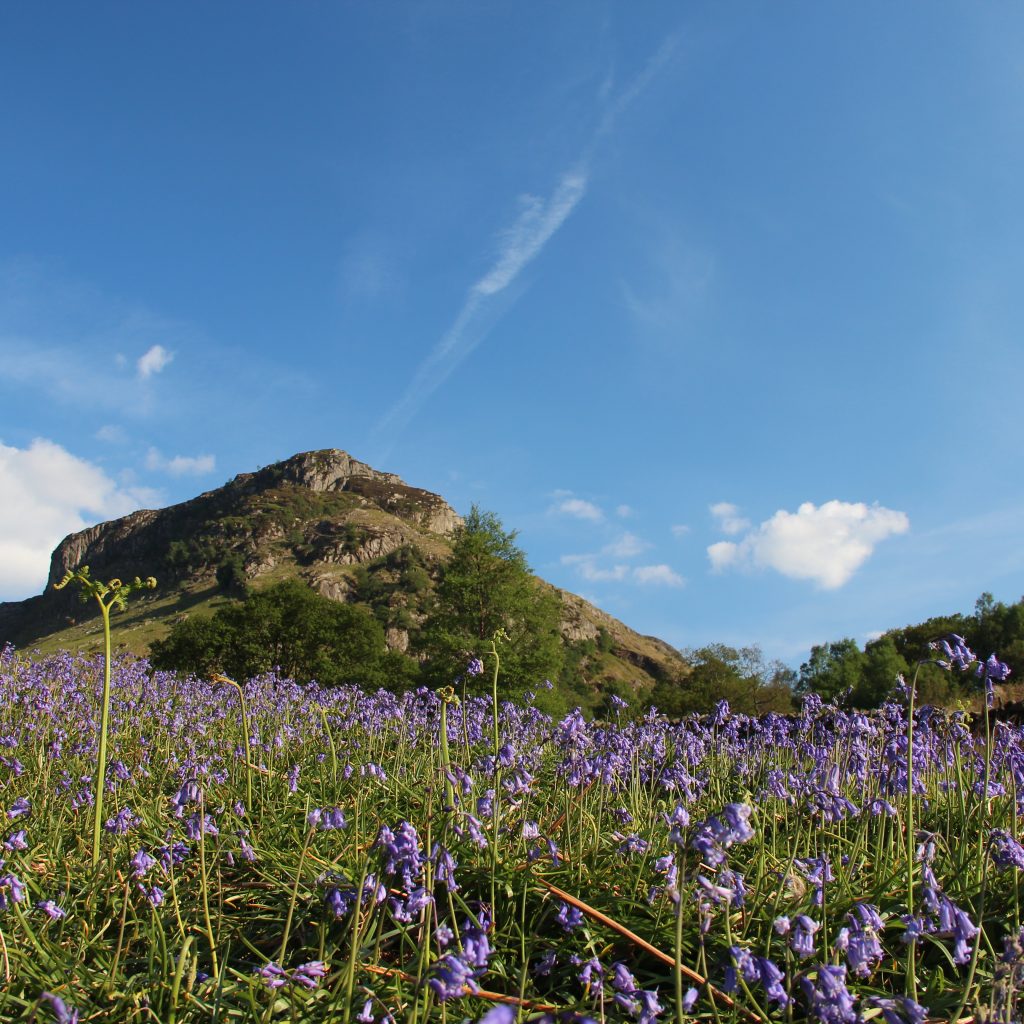 All in all a fabulous afternoon doing what we love best! We hope the pictures inspire you to get out and about this weekend or perhaps even book your next holiday. If you are interested in walking the Cumbria Way or any of our other routes or would like any further information, just get in touch. We'll be happy to help!
Finally, thanks to our colleagues who stayed behind to man the office. Their turn to get out and about will come, so do look out for further posts. Next up is Tara who will be walking the Dales Way in a couple of weeks' time.